India
In the Supreme Court, Chidambaram argued that the note ban decision was deeply flawed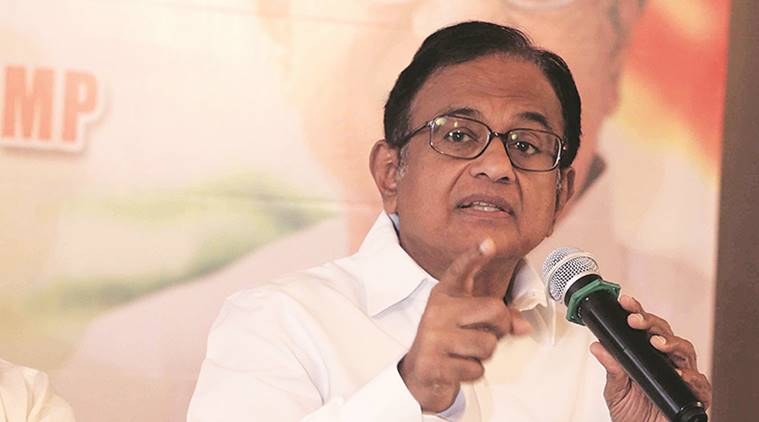 Chidambaram has characterized the decision-making process that led to the demonetization of the 500 and 1,000 rupee notes as "deeply flawed".
A Constitution bench of the Supreme Court, presided by Justice S Abdul Nazeer, which is hearing a spate of petitions challenging demonetisation, was informed by him that the process could only have begun with the RBI.
In his speech, Chidambaram referred to the Preamble of the Reserve Bank of India Act, 1934, which states that the RBI is solely responsible for regulating the issue of banknotes. In addition, it generally administers the currency and credit systems. He argued that the Reserve Bank of India must have been the source of any currency-related decision. The government could only have exercised its power to demonetise on the RBI's recommendation.
As a result of demonetisation in 2016, he noted a "reversal of process". He told the bench, comprising Justices B R Gavai, A S Bopanna, V Ramasubramanian and B V Nagarathna, that the Centre issued a "virtual command" and that RBI accepted it "merely and meekly". "The government cannot begin this process since it lacks the data necessary to assess the impact such a decision would have accurately," he explained.
In his submission, Chidambaram pointed out that the "decision-making process was deeply flawed".
In discussing what he considered hardships people had to endure due to the government's "arbitrary and unreasonable policy" decision, Justice Nagarathna stressed that the impact of government action might not be relevant to its legality.
According to Chidambaram, it is possible to determine the proportionality of the government's action. Even though the time cannot be turned back, an act can be declared unreasonable, according to him.
According to the Centre's affidavit, the withdrawal of legal tender status for a significant part of the currency's value was a well-considered decision. As a result of extensive consultation with the RBI and preparations in advance, this decision was taken". The government began consulting with the RBI in February 2016, at least eight months before notifying it on November 8, 2016.
However, Chidambaram indicated that the RBI did not give due consideration to such an important decision and that neither the Central government nor the RBI gave adequate time before making the decision. He argued conclusively that the RBI, the Central Board of the Bank, and the Union Cabinet had not applied their minds.
He said much less time was devoted to the decision since "the letter reached the RBI on November 7 post-afternoon, after which the Central Board was called, presumably by telephone, to meet in Delhi on November 8. They meet at 5:30 pm, and within an hour or hour and a half, the recommendation is presented to the Cabinet, which is waiting. It's time for the prime minister to go on TV at 8 p.m.