India
Inauguration of Kartavya Path: PM wanted to divert attention from issues like jobs, price rise, says Congress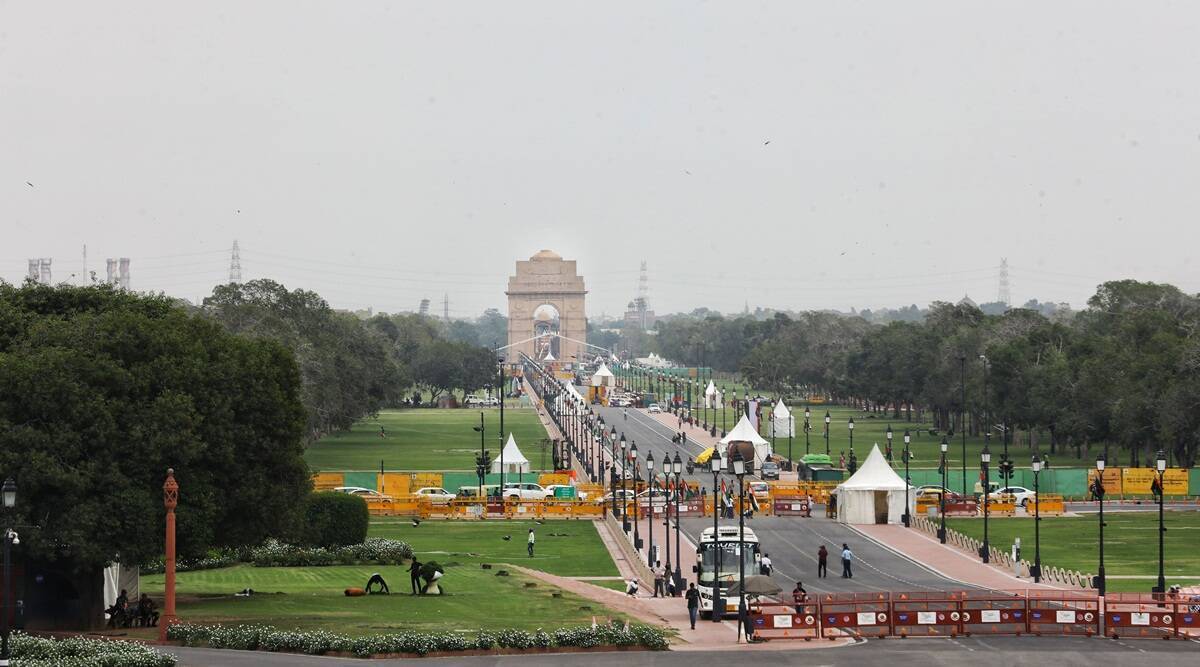 With Prime Minister Narendra Modi unveiling a statue of Subhas Chandra Bose and inaugurating Kartavya Path in Delhi, the Congress hit out at the government, alleging that it did not invite opposition leaders to the event and alleged that such events were Organized just to divert attention to important issues of governance.
"Leave aside inviting the Opposition… we don't expect them to invite… but what has he inaugurated? It is an old road. He expanded and beautified it. It is not a new acquisition of land or an expanded road. Redoing a footpath and doing some beautification… giving it a new name and the Prime Minister himself inaugurating it… for small things like this… I can't understand what was the need for it," Leader of the Opposition in Rajya Sabha Mallikarjun Kharge told The Indian Express.
"This road is part of the Central Vista project. Then why a separate opening ceremony. If you build a new building will you have a separate door, a window, or a bedroom opening? Because you (Modi) want to make news every two months… so just to make news… at the cost of the exchequer… to organize a big function like this. Is this a big development project? Create something new and then take credit. Changing the name of a street and holding a big ceremony like this. This is not expected from the Prime Minister.
"He basically wanted to divert attention from issues like unemployment, economic mismanagement, and price rise through such events. So, organize such a function and then give a long speech. Will he address a press conference and question journalists on the so-called achievements of his government? Address a press conference if he feels that his government has done too much.
On the unveiling of Netaji Subhas Chandra Bose's statue, he said, "Netaji was the President of Congress. He had immense reverence for Mahatma Gandhi. All the parliamentarians and opposition leaders should have been invited to the inauguration of the statue of such a great freedom fighter. So it shows their mindset…I will do everything…I will do everything and I will do it alone."
Congress leader in Lok Sabha Adhir Ranjan Chowdhury said he was not aware of any invitation from the government as he was in Kanyakumari to attend the launch of Congress Bharat Jodi Yatra.
But let me tell you something. So much emphasis was placed on the duties of citizens in the previous President's address. But what about the rights of citizens? Why is he (Modi) silent on the fundamental rights of citizens? Why talk only about duties and not rights. Does the Modi government literally implement the fundamental rights given to the citizens in the constitution?
They keep talking about duties… in near future… chances are they will say that it is your duty for the country to send one person from every family to the army. Give your land and property to the country.
"They don't talk about fundamental rights…but only about duties. Remember Hitler and Mussolini…they also used to raise slogans of duties and then snatch people's rights. So what about duties I have some ill-intentioned intention behind this constant talk… I think there is. They could have renamed Rajpath Adhikarpath… Why Kartavya Path," he said.
On Netaji's statue, he said that BJP does not have national symbols. "That's why they tried to appropriate Sardar Vallabhbhai Patel, Mahatma Gandhi… symbols who had taken a stand against the RSS… spoke against the RSS. Now Netaji. This is nothing but de-Nehrukaran. I just want to tell BJP, read what Netaji said and wrote about RSS… and tell the nation about it."