India
Incorporating chips into seized drones to obtain useful information: BSF D-G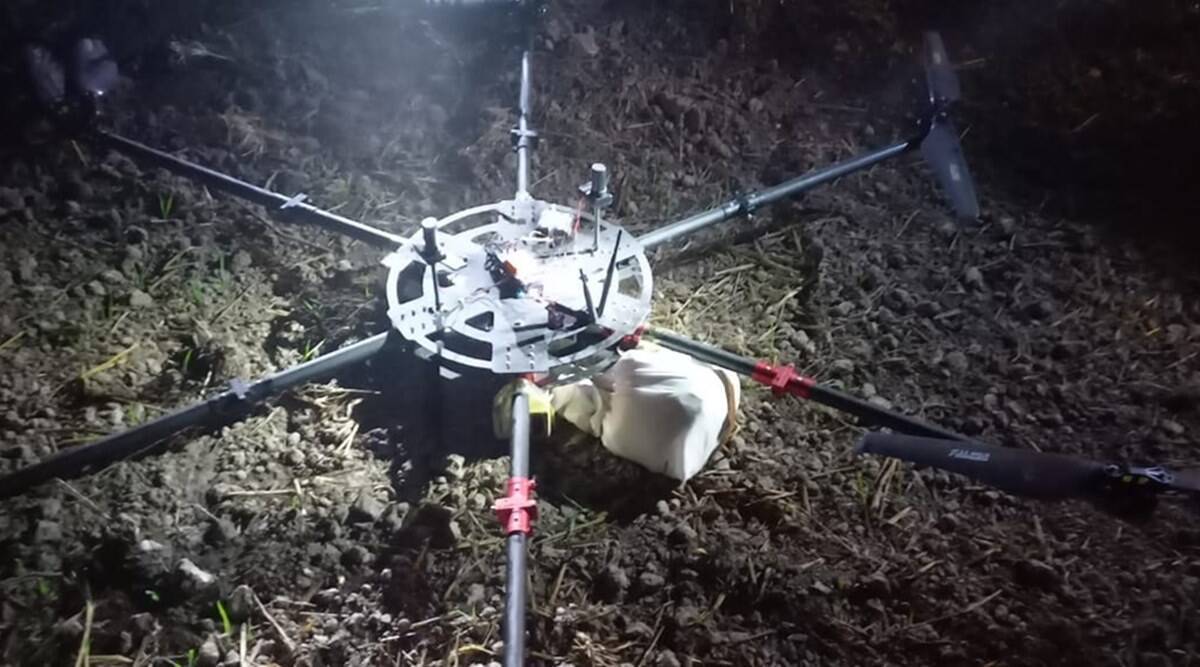 As the Border Security Force (BSF) admitted on Wednesday that there was no foolproof solution to counter the threat posed by unmanned aerial vehicles (UAVs), Director-General Pankaj Kumar Singh emphasized that they would find solutions in the future and that drones are increasingly detected and destroyed.
According to Singh, at the BSF's annual press conference, the force has attempted to increase surveillance in border areas substantially. The Western and Eastern theatres (Pakistan and Bangladesh, respectively) will be equipped with surveillance cameras and drones. A total of 5,500 CCTV surveillance cameras, as well as other equipment, have been procured, and the Union Home Ministry has sanctioned a fund of Rs 30 crore for this purpose."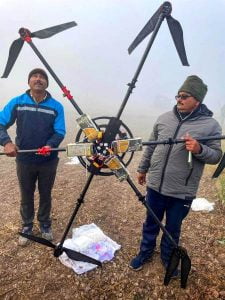 Currently, no foolproof system or solution is available to counter the threat posed by unmanned aerial vehicles. There will, however, be a solution in the future, and we are becoming more adept at detecting and eliminating drones. In addition to this, the BSF has developed some low-cost technology solutions that assist us in mounting effective border surveillance. We have developed low-cost sensors and surveillance devices in-house after evaluating similar tools provided by foreign vendors.
According to him, alert personnel are becoming more proficient at detecting and shooting down drones that fly across Pakistan into India. The number of drones we have shot down along the Pakistan front has increased from one last year to sixteen this year. In addition to offering some excellent monetary incentives, we are coordinating with the state police forces to conduct patrols in depth areas," he said.
Currently, Singh said, the force is conducting forensic studies on the drones seized during the arrival from Pakistan. They are obtaining helpful information from the embedded chips in the drones, including the flight path, launch pad, destination, and flight duration. In addition to providing some very good monetary incentives to those successful troops shooting down drones, we are also working with the state police forces to conduct patrols in deeper areas.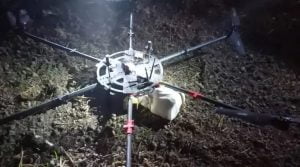 A robust cyber security program is also a major challenge for security agencies like the BSF, as exemplified by the recent ransomware attack on the AIIMS servers in Delhi. The advent of 5G technology presents an opportunity for us to ensure the safety of our systems. Additionally, our force has improved defenses along the Line of Control (LoC) in Kashmir. He stated that 117 forward defense locations have been reinforced or strengthened by providing better housing infrastructure for the troops.
Our experts informed us that they have observed that the number of mistakes associated with Indian breed dogs is lower than the number of mistakes associated with foreign breed dogs.
Singh discussed the instances of terrorists infiltrating from Pakistan and said the force is making all efforts to prevent such infiltration. "We do not deny the possibility of infiltration from the Pakistani border, but we do everything possible to ensure that no terrorist can breach the border. The government has taken a number of initiatives in this regard," he explained.
Singh stated that the security situation along the Bangladesh border was good, however, there is still a problem with infiltration by people who come into India without documentation. There have been continuous instances of drug smuggling and weapons smuggling, along with a few small items, but overall, things have been going well. There is a drastic reduction in the use of lethal force (weapons) along the border between India and Bangladesh, but on the other hand, the criminals are aware of this and take advantage of it by attacking our troops. When such a situation arises, the troops are authorized to use lethal weapons. "The government has given us more non-lethal weapons on this front," he said.
Related Posts