India
India adds 10,753 new Covid cases, with 53,720 active infections.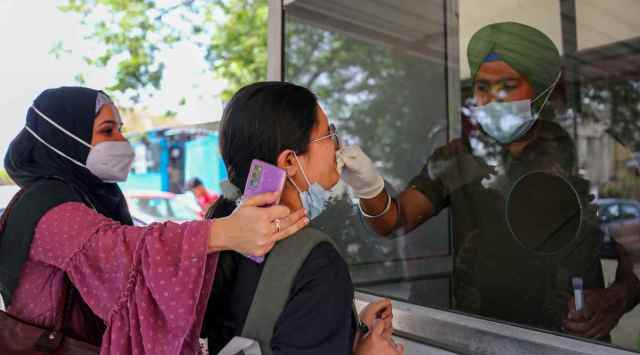 India reported 10,753 new cases of COVID-19, bringing the total number of active infections to 53,720, according to data updated on Saturday by the Union Health Ministry.
27 fatalities have been recorded in the last 24 hours, bringing the total to 5,31,091.
Delhi recorded six fatalities, followed by Maharashtra with four, Rajasthan with three, and Chhattisgarh, Gujarat, Haryana, Himachal Pradesh, Jammu and Kashmir, Madhya Pradesh, Uttarakhand, and Uttar Pradesh with one each. The figure also includes six fatalities reconciled by Kerala, according to data that was last updated at 8:00 a.m.
The daily positivity rate was determined to be 6.78, whereas the weekly positivity rate was 4.49.
The total number of cases of Covid is 4.48 billion (4,48,08,022).
Active cases now account for 0.12% of all infections, while the national COVID-19 recovery rate stands at 98.69%, according to the ministry website.
The number of individuals who have recovered from the disease increased to 4.42 crore (4.42,23,211), while the case fatality rate was 1.19.
According to the ministry's website, 220.66 billion doses of the COVID-19 vaccine have been administered so far as part of the nationwide vaccination campaign. PTI
Date of first publication: 15-Apr-2023 11:40 IST