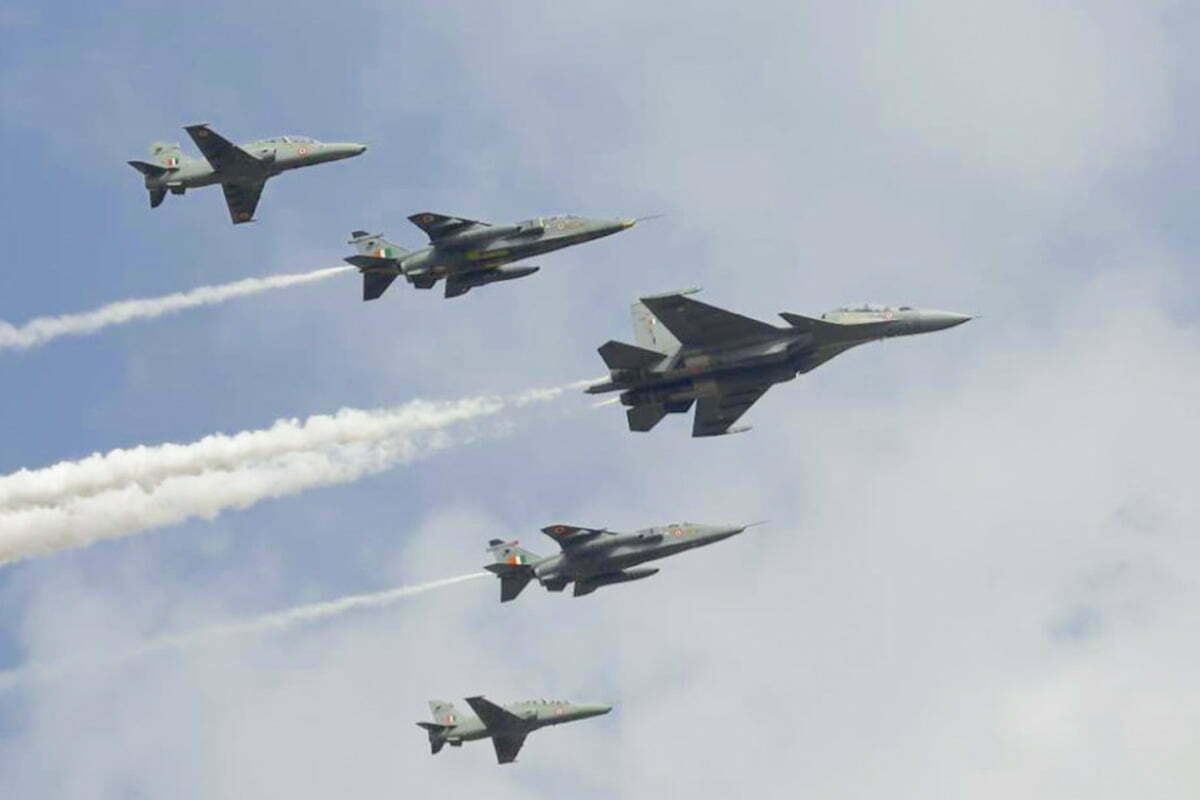 Jedidiah P Royal, Principal Deputy Assistant Secretary of Defense for Indo-Pacific Security Affairs, stated on Sunday that India and the United States are collaborating on a new defence innovation roadmap and a new start-up relationship in the defence industrial sector.
In response to questions at a media briefing held by the US delegation prior to the beginning of the fourteenth edition of Aero India in Bengaluru on Monday, Royal stated that the recent meeting between India's National Security Advisor Ajit Doval and his US counterpart outlined a "very ambitious agenda." The United States has proposed a few innovations for the new defence innovation agenda. These involve firepower and mobility, he explained. Royal added that the United States is also contemplating a new partnership in the defence industry.
Two F-18 hornets and two F-16 vipers will be shown by the United States during the biennial Aero India air show, according to Rear Admiral Michael Baker, the US Embassy's Senior Defence Official. Baker, in response to a query on whether the stealth multirole combat aircraft F-35 will participate in the show, stated that "if it were to attend the airshow, it would be the most sophisticated aircraft in the world" (at Aero India).
The Charge d'Affaires of the US Embassy, Ambassador Elizabeth Jones, stated that the US delegation for the current edition of Aero India is one of the largest ever. She stated that the two nations are collaborating on a variety of problems, including climate change and sustainable supply chains.
In reference to the Russia-Ukraine conflict and India-Russia relations, Ambassador Jones stated that Russia was conducting a "unjust war" against Ukraine. The conversation between India and the United States focuses on the partnership between our two countries. She stated that the focus was on achieving global objectives to address issues affecting our people, such as climate change and pandemics.
In response to a question about the Defence Technology and Trade Initiative between India and the United States, Major General Julian C. Cheater, Assistant Deputy Under Secretary of Airforce, International Affairs, stated that a test of an air-launched Unmanned Aerial Vehicle (UAV) will occur in 2023. The UAV will be evaluated from a C-130J cargo aircraft. He stated that the project agreement to create the UAV spanned seven years and included knowledge transfer.