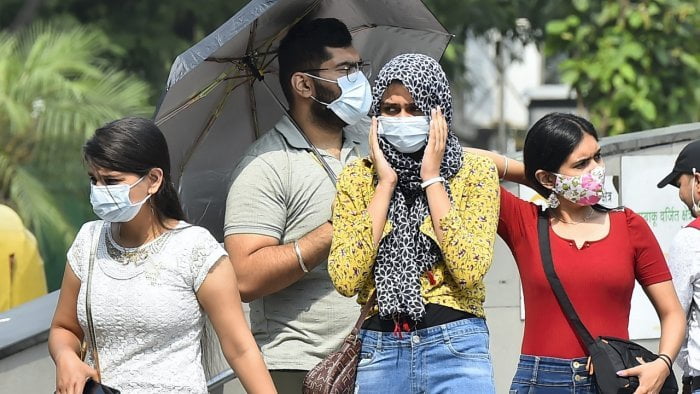 Monday, the India Meteorological Department issued a heatwave warning for Punjab, Haryana, Chandigarh, Delhi, Bihar, West Bengal, Sikkim, Odisha, and Andhra Pradesh's coastal region.
IMD official Naresh Kumar stated, "Due to the rise in temperature in not only Delhi, but the entire northwestern region of the country, there will likely be a two-day heatwave condition."
Over a large portion of the plains of Northwest India, adjoining Madhya Pradesh, and East India, the maximum temperatures will range from 40 to 42 degrees Celsius. IMD reported that maximal temperatures are 3 to 5 degrees Celsius above normal in many regions of Northwest, East, and Northeast India.
"For the past four days, East India, particularly the Gangetic West Bengal region, has been experiencing a heat wave. "An orange alert has been issued for West Bengal," said Kumar.
Although Delhi will not experience a heat wave, the temperature will be approximately 4 degrees higher than average.
Over the course of the next two days, a heat wave will most likely affect isolated regions of Punjab and Haryana.
The majority of Bihar's districts are experiencing a gradual increase in temperature, according to IMD scientist Anand Shankar. On the 19th and 20th of April, temperatures are expected to reach 42-44 °C, and a heat wave may develop.
Monday's IMD weather bulletin states that Mumbai and several regions of Maharashtra are experiencing a heatwave. Sunday's highest temperature recorded at the Thane observatory was 38 degrees Celsius.
Kumar stated, "The western disturbances that are currently affecting the western Himalayas will soon have a negative impact on the plains." This will likely result in a 2 to 3 degree temperature decrease and provide temporary relief from the heatwave.
Related Posts