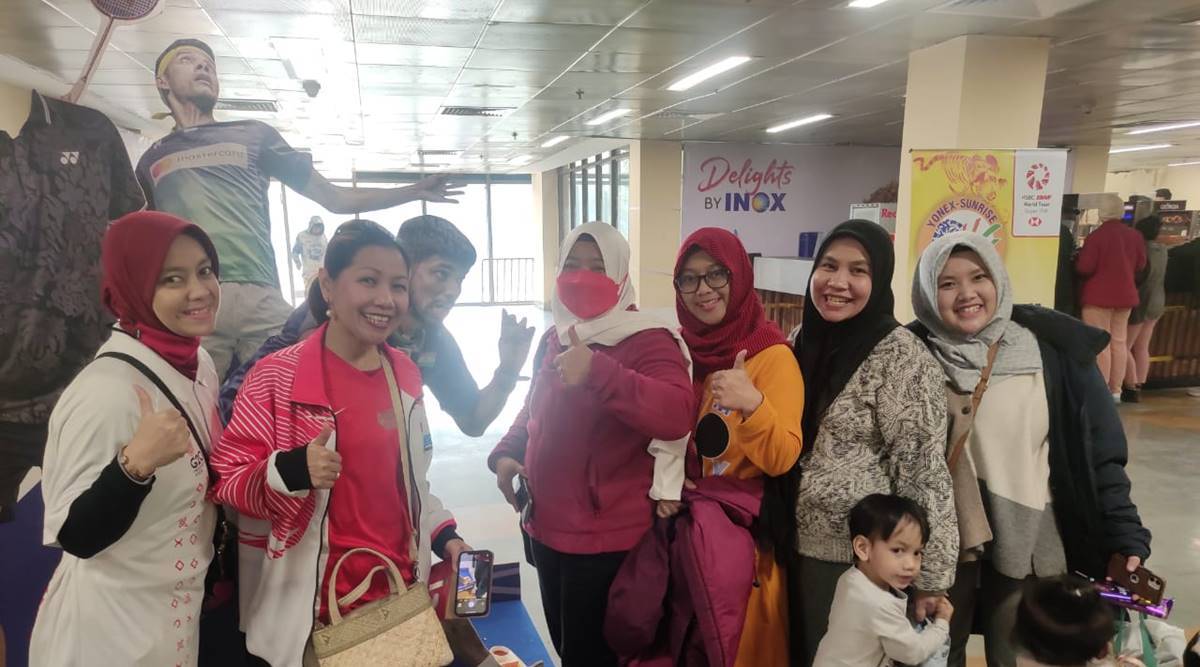 When Ismalinda Eriza arrived into the KD Jadhav Hall for the match starring Kevin Sanjaya Sukamuljo and Marcus Gideon – known as "Minions" around the world – she expected at most 20 fellow Indonesian women to scream their support. She couldn't believe her ears when a stadium full of Indians, beginning with a bunch of young outstation supporters in Delhi for the badminton, adopted the Minions for the next 50-odd minutes, providing boisterous support against a Chinese couple and practically willed them to victory.
"I felt shivers as I observed all Indians rally behind our lads because they are so adored. This was a special match," Ismalinda added, almost shedding a tear and expressing gratitude for making the Indira Gandhi Sports Complex resemble the legendary Istora Senayan stadium from her teenage years in Indonesia.
"Perhaps it's due to Susi Susanti, who won gold for Indonesia at the 1992 Olympics in Barcelona and led in so many Uber Cups. But even as a child, I recall attending to stadiums and seeing big numbers of ladies wearing head scarves applauding," she recalls of a legend and a sport that Indonesians admire more than anything else.
"I like it. The sport is ours. There is gender equality in Indonesia, and no one has ever prevented us from watching or playing badminton. Everyone plays, just like in the park or anywhere else, you don't need a field," she says, adding that watching football might be intimidating at times due to the disproportionate number of men in the seats, "just like somewhere else." In badminton stadiums, however, everyone partakes in the revelry, ladies in equal or greater numbers than males.
This entire week, Indonesian women in Delhi – partners of diplomats and business executives, students at Delhi University and Jawaharlal Nehru University and the Indian Institute of Technology, and residents of Chandigarh – have accompanied Indonesian athletes with inflatable clappers, tiny flags, and their renowned ice-cold vocal chords.
The wearing of headscarves in sports venues has been a contentious subject, especially since Iranian chess players refused to wear them as a gesture of protest for more individual rights. "In Indonesia, it is a matter of personal preference," adds Nova, adding that the religion of athletes and fans and dress codes have never interfered with sports. "Some athletes, such as world champions in wall-climbing, archery, and equestrian, compete while wearing headscarves. Some players play without equipment, as do some fans. "No worries," she replies.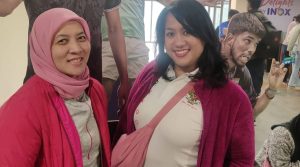 Wherever badminton is played, a big group of women, often with young children in tow, will sit behind their favourite players to create a cacophony. Since a few years ago, the calm and polite Jonatan Christie 'Jojo' has been a favourite.
They list numerous causes.
"Jojo is now ranked fourth in the world,"
"Jojo maintains a modest profile and manages stardom with composure."
"Jojo's handsome!"
Wiwi, 27, says, "My name is Jojo, Jonatan Christie," as if he were the successor to Daniel Craig.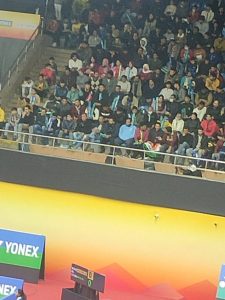 Respect and identity
Nova, who grew up in Jakarta, asserts that badminton is the only sport that has constantly brought Indonesia international fame and respect. "We are glad to be Indonesians wherever we are in the globe," she says, adding that they feel as if they are walking two feet above the ground at a badminton stadium. "Because it is one of our top sports, both men and women are devoted fans." She recalls Taufik Hidayat's 2004 Olympic gold medal as the pinnacle of her teenage sports fandom.
"This Indian crowd brought back memories. It was the first time I'd heard neutrals cheering for our players – Jojo, Anthony Ginting, and Minions – with the same volume as we're accustomed to hearing at home. We did not anticipate them to clap together with us and shout out the names of our players. "It was quite emotional," she admits.
The majority of Indian chants consist of basic, extremely loud, and repeated repeating of players' names. With Indian names dwindling by Friday, and given the rare opportunity to watch global stars they only see on television and online streams in person, Indian crowds have developed an atmosphere that every international celebrity recognises in their media engagements.
Every good shot receives equal plaudits, regardless of political affiliation. And if a player is lagging horribly on the court, the star-struck Indian crowd takes it upon themselves to boost the confidence of the lagging player. If the score changes, they will fall behind the opponent. However, nobody complains. During one of these close games versus the Chinese, when the Minions received support from the Indian fans, Nova and her embassy companion Indri made friends with Indians.
Waiting for their women's singles players Mariska Tunjung and Ginting to take the court, the Indonesian women hoped their players would give them a cause to continue attending the stadium till Sunday. "Wherever we are stationed, if there is a badminton tournament, we distribute printouts of schedules, mark our players, and buy tickets, and then the week revolves around our matches," Ismalinda recalls of the routine followed by spouses of ambassadors around the world.
She believes that badminton and sports give Indonesians a sense of identity that they can carry with them everywhere in the globe. "When people think of Indonesia, they immediately think of badminton." This is our preferred method of recognition. I am a Muslim, yet I do not cover my head, whereas the Wiwi here does. These are personal decisions. "However, badminton is in the blood of every Indonesian," Ismalinda continues.