India
India raises concerns with Australia on the Khalistani element demonstrations in Brisbane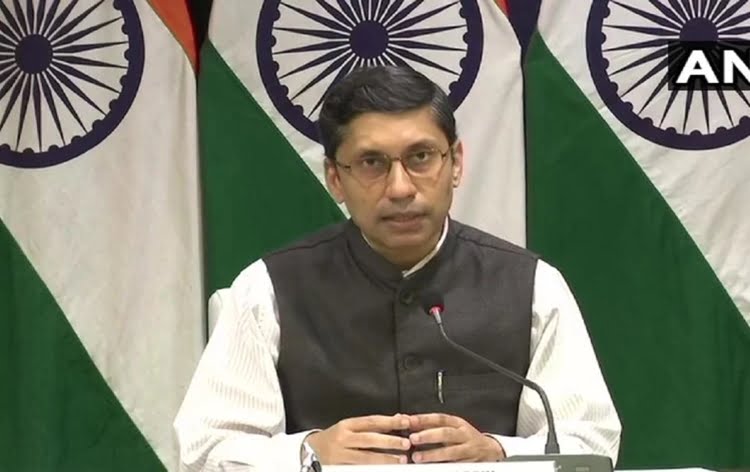 India has joined Australia in condemning pro-Khalistani protests outside its honorary consulate in Brisbane.
According to Arindam Bagchi, a spokesperson for the Foreign Affairs Ministry, activity at the embassy was temporarily halted following the demonstrations on Wednesday. Prime Minister Narendra Modi discussed the recent attacks on temples in Australia and pro-Khalistani actions with his Australian colleague Anthony Albanese on March 10.
The next day, Albanese stated he informed his Indian counterpart Modi that Australia would not allow attacks on sacred places and anyone involved in such activities would face the "full power of the law".
"There is an honorary consulate there, not the Consulate General of India. I assume there were only a few demonstrators. There were some hiccups for a short while. "But it is not closed," Bagchi stated at a press conference.
"The Honorary Consulate continues to operate normally, providing basic services. "I would not wish to comment on the footage, particularly footage that has not been authenticated," he added, alluding to several protest videos.
Bagchi stated that India had raised the issue with Australian authorities.
"We raised it with the government. You may have heard the prime minister discussing it with the Australian prime minister. And we've been taking up the cause whenever such situations occur. "Unfortunately, they have happened several times," Bagchi remarked.
"Our teams are in touch, and that's how we take things up promptly. "I'm not going to get into the team composition or level, but they're in touch," he said.
About the so-called referendum by pro-Khalistani groups, Bagchi stated that India engages with governments in nations where allegations of such activities surface.
"In terms of the so-called referendum, our positions are unequivocal. I'm not going to repeat what we're going to tell them… "We have raised it with our counterparts not only in Australia but also in other parts of the world where similar efforts have been made," he continued.