India
International
India will virtually host the Voice of the Global South meeting, with 120 countries invited.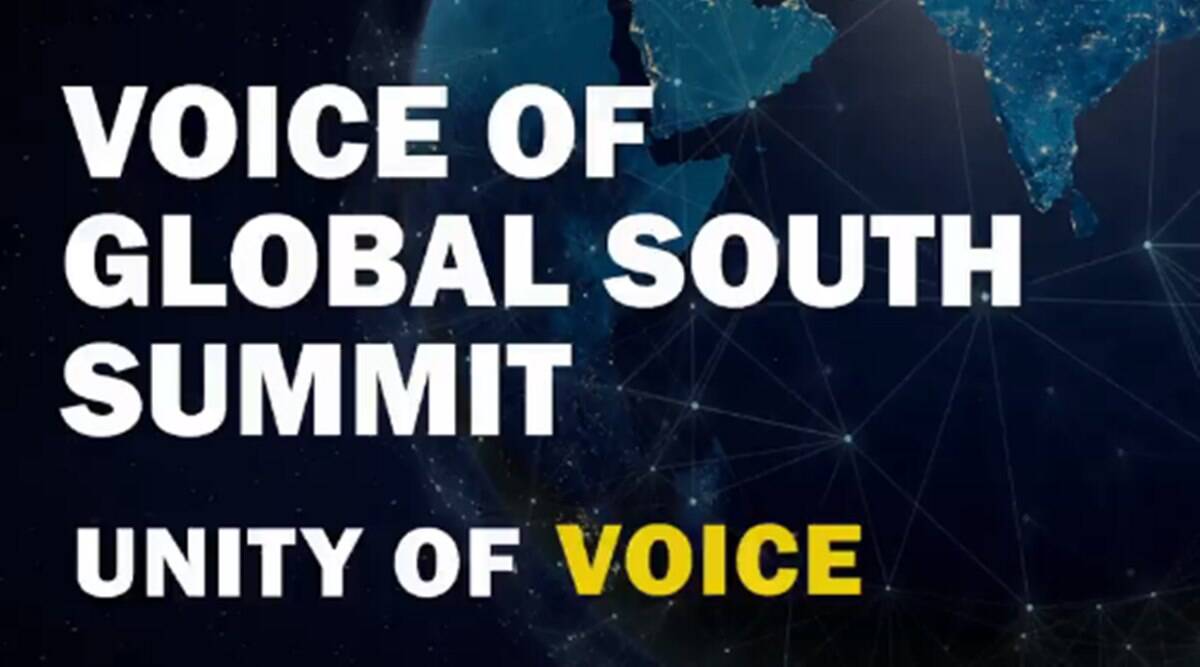 India will hold a special virtual summit, the Voice of Global South summit, on Friday on January 12 and 13, according to Foreign Secretary Vinay Kwatra.
"The 'Voice of Global South Summit,' themed 'Unity of Voice, Unity of Purpose,' aims to bring together countries from the Global South to discuss their perspectives and goals on a shared platform. "This Summit has been invited to more than 120 countries," Kwatra stated.
India will host a special virtual summit on Jan 12-13, 2023: Voice of Global South Summit.

The Summit envisages bringing together countries of the Global South to share their perspectives and priorities on a common platform.

Press Release ➡️ https://t.co/WPTboR6hc7 pic.twitter.com/bz7D0c8KFm

— Arindam Bagchi (@MEAIndia) January 6, 2023
The term "Global South" refers to the world's developing and underdeveloped countries.
"The initiative is inspired by Prime Minister Narendra Modi's vision of Sabka Saath, Sabka Vikas, Sabka Vishwas, and Sabka Prayas, and is backed by India's Vasudhaiva Kutumbakam," stated the Foreign Secretary.
"India would endeavour to ensure that the valuable comments provided by partner countries in the Voice of the Global South Summit debates are taken into account internationally," the Ministry of External Affairs (MEA) stated.
Furthermore, the MEA stated that India's current G20 Presidency gives a unique and powerful opportunity for nations that are not currently involved in the G20 process to voice their thoughts and expectations from the G20.
This is consistent with the Prime Minister's remark that India's G20 presidency will be fashioned in cooperation with not only our G20 partners, but also our fellow travellers in the Global South, whose voices are frequently disregarded, according to Kwatra.
According to the MEA, the summit will have ten sessions, four on January 12 and six on January 13. Each session is intended to include leaders or ministers from 10-20 different countries.
The Prime Minister would chair the inaugural and concluding sessions at the level of the head of state or government. The topic of the Inaugural Leaders' session is 'Voice of Global South – for Human-Centric Development' and that of the Concluding Leaders' session is 'Unity of Voice -Unity of Purpose'.
There would also be eight ministerial meetings on the following topics:
• A session of Finance Ministers on 'Financing People-Centric Development.'
• A session of Environment Ministers on 'Balancing Growth with Environmentally Friendly Lifestyles (LiFE)'
• Foreign Ministers' Meeting on 'Global South Priorities – Ensuring a Conducive Environment'
• A gathering of Energy Ministers on 'Energy Security and Development – A Roadmap to Prosperity'
• Health Ministers' Meeting on "Building Resilient Healthcare Systems"
• Human Resource Development and Capacity Building Session for Education Ministers
• A session of Commerce and Trade Ministers on 'Developing Synergies in the Global South – Trade, Technology, Tourism, and Resources'
• Foreign Ministers' Meeting on the "G-20: Suggestions for India's Presidency"
"India has always been at the forefront and consistently championed the cause of the developing world," Kwatra added. We have vigorously articulated the interests and concerns of our global south partners in all international fora and procedures."