India
India's e-bus ambitions hit a funding roadblock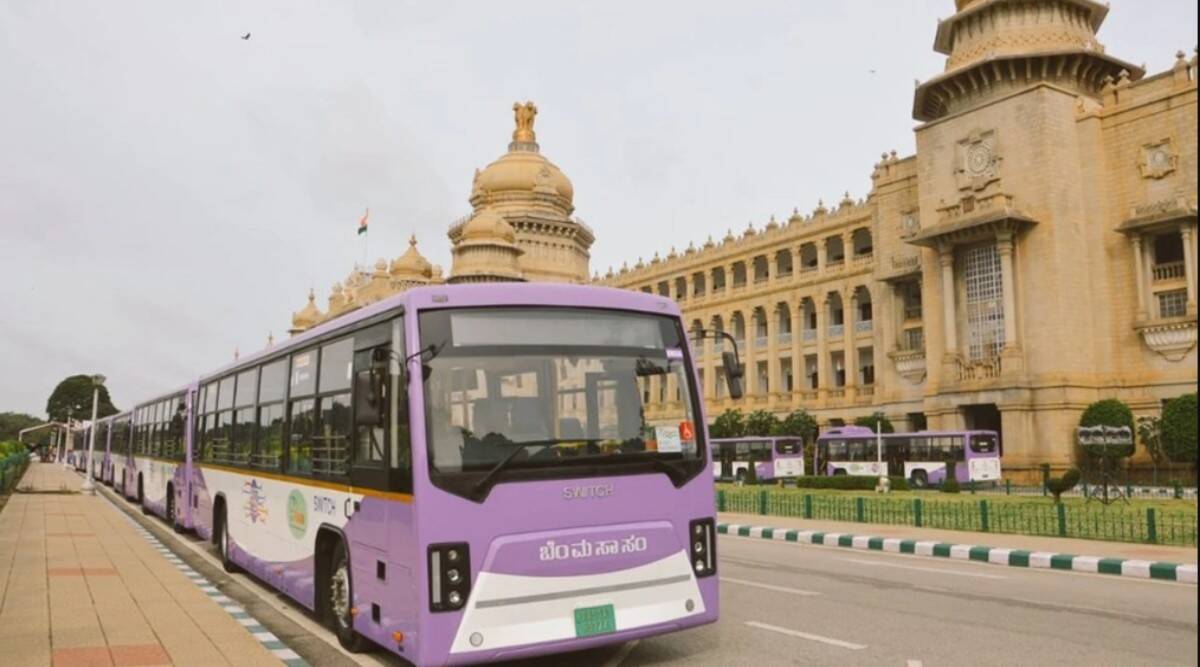 According to banking, industry, and government sources, Indian banks are hesitant to lend to electric-bus manufacturers for the purpose of supplying ailing state transport operators, out of concern for the recovery of past-due payments. This hinders the country's efforts to reduce vehicle emissions.
The lack of funding restricts e-bus manufacturers' ability to participate in federal government tenders to supply states, sources told Reuters, threatening to slow the electrification of diesel-reliant public transportation systems.
India plans to deploy 50,000 e-buses over the next four to five years at a cost of approximately one trillion rupees ($12 billion).
The federal government, which provides incentives for related infrastructure, has approved 6,740 e-buses, of which nearly a third have been deployed in states.
A senior bank official, who did not wish to be identified, stated that it was risky to lend to manufacturers in order to construct buses for so-called state transport undertakings (STUs), as many are in poor financial condition due to the fact that they are frequently required to keep fares low.
Mahesh Babu, CEO of e-bus manufacturer Switch Mobility, stated that "most contracts related to STUs are viewed as high risk by banks" and called for payment security for bus manufacturers.
"There have been no instances of default in India, although there have been delays," a STU official in northern India stated, adding that "a payment security mechanism could inspire confidence among lenders."
Each electric bus costs approximately five times as much as a diesel bus, or $151 138. Financing diesel buses is safer because, in the event of a default, banks can easily repossess and repurpose the asset. E-buses require charging stations and other infrastructure that may not be available everywhere, according to a second banker.
On Thursday, however, the government-run Convergence Energy Services Ltd, which aggregates demand from states for electric vehicles, issued an invitation to bid for 6,450 e-buses, the country's largest order to date.
Switch Mobility, PMI Electro, JBM Auto, and Ashok Leyland's electric vehicle division all responded to the latest solicitation. Tata Motors, India's largest commercial vehicle manufacturer, and Olectra Greentech, the Indian technology partner of Chinese automaker BYD, were notable exceptions, according to two sources.
Such ventures require "adequate safeguards with appropriate payment security mechanisms," according to a Tata Motors spokesperson, in order to be bankable. Once such measures are in place, the company will consider participating in future bids, according to the representative.
Olectra did not respond to a request for comment via email.
The road transportation sector is responsible for 13 percent of India's carbon emissions. Buses are one of the most important modes of public transportation in India, with STUs owning and operating 150,000 buses that transport 70 million passengers daily.
Under the condition of anonymity, a federal government official stated that they would consider the demands of the industry.
The Ministry of Heavy Industries, which is promoting the use of e-buses, did not respond immediately to a request for comment via email.