India
India's PM urges parties to unite for G20 term, Kharge offers advice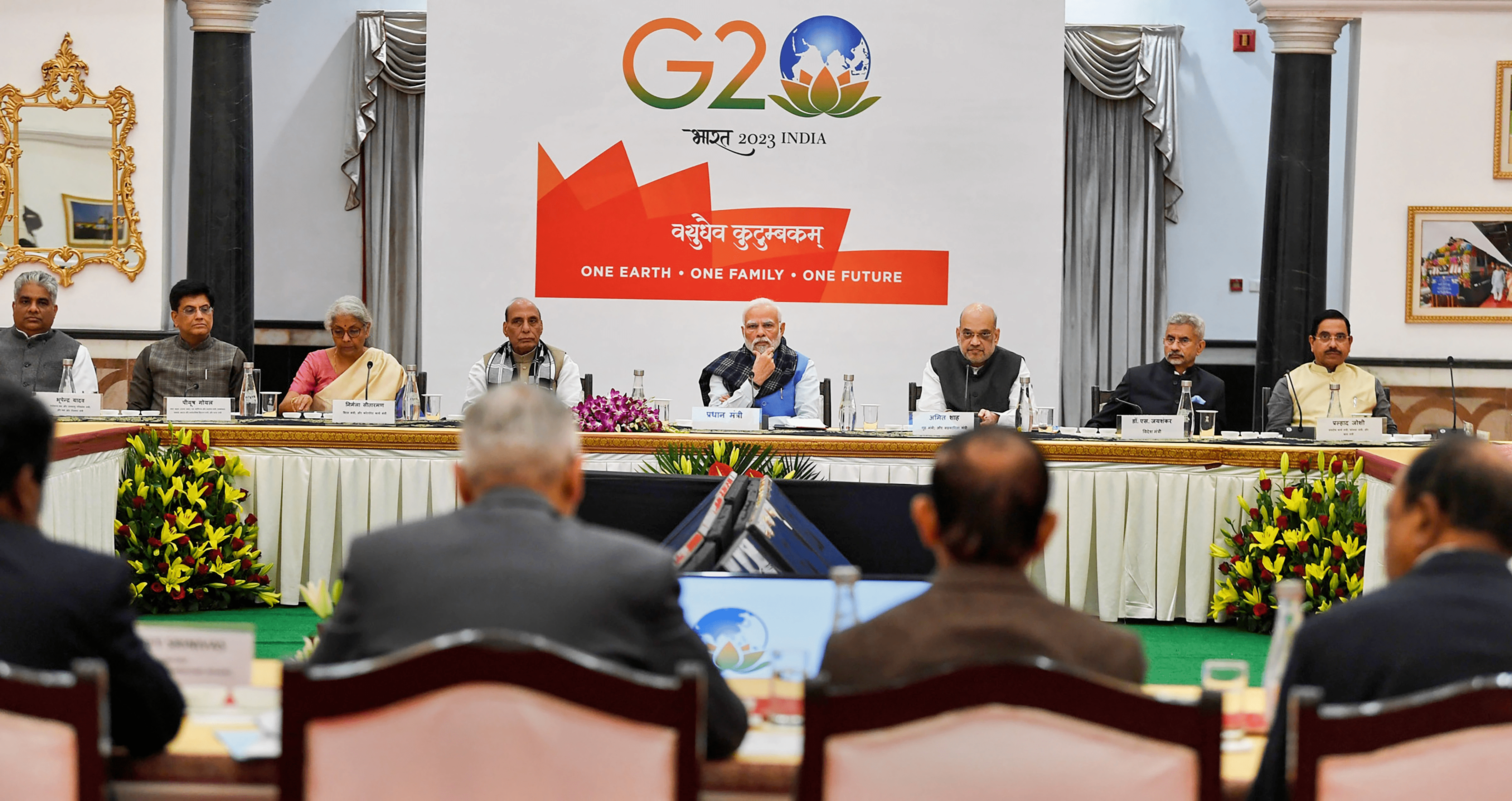 Ahead of India's G20 presidency, Narendra Modi urged party leaders to come together and make it a success by seeking their cooperation.
Asserting that it was a national program and not his or his government's, the Prime Minister said it was a unique opportunity to show off India's strength.
The government briefed major political party leaders on the events it was planning to showcase India to the world at a meeting.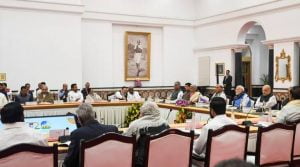 Home Minister Amit Shah, Defence Minister Rajnath Singh, External Affairs Minister S Jaishankar, Finance Minister Nirmala Sitharaman, and several Chief Ministers attended the meeting at Rashtrapati Bhavan Cultural Centre, including M K Stalin of Tamil Nadu, Mamata Banerjee of West Bengal, Naveen Patnaik of Odisha, Eknath Shinde of Maharashtra, Y S Jagan Mohan Reddy of Andhra Pradesh, and Arvind Kejriwal of Delhi.
The BJP president J P Nadda, and the former Prime Minister of the JD(S), H D Devegowda, were also in attendance.
Following Shah's opening remarks, Sitharaman gave a brief overview. During his PowerPoint presentation, Foreign Secretary Vinay Mohan Kwatra talked about meetings, programs and cultural events the government is planning leading up to next year's G20 summit in New Delhi.
Several leaders, including Congress president Mallikarjun Kharge, CPM's Sitaram Yechury, and CPI's D Raja, are said to have pointed out that India took over the G20 presidency by rotation, so it shouldn't be credited to the BJP government.
Explanation
Amid the divide
In his words, Harge said it was a matter of pride that India won the G20 presidency, but he also pointed out that India had hosted the Commonwealth Heads of Government Meeting (CHOGM) and Non-Aligned Movement summit in 1983, so it wasn't the first time India had such a chance.
"The Prime Minister said that India's G20 Presidency belongs to the entire nation, and that it's a great chance to show what India's strengths are."
There's also a lot of curiosity and attraction about India today, which makes India's G20 Presidency even more potent.
The Prime Minister stressed the importance of teamwork, and asked for all leaders' help organizing G20 events. "The G20 presidency will help showcase parts of India beyond the conventional big metros, bringing out the uniqueness of every part of our country," he said.
Prime Minister Modi also talked about how India will host many visitors during the G20 presidency, underlining the "potential for promoting tourism and boosting local economies in the host cities."
The government should also highlight India's progress over the last 75 years in its presentations to G20 delegates, Kharge said. Under Prime Minister Manmohan Singh, India showed the world the way forward after the 2008 financial meltdown by playing a "decisive" role. Singh was praised by former US President Barack Obama years ago for his role.
Kharge expressed hope that India would use the G20 presidency to help several developing countries recover from the debt crisis like it did in 2008-09. Prime Minister Modi should leverage his influence to rally other countries to pressure China to stop carrying out border incursions.
He also gave several suggestions – he asked the Prime Minister to use the opportunity to secure a permanent membership in UN Security Council, leverage India's presidency to nudge rich and industrialised nations to come good on their promise to pay developing countries for loss and damage caused by global warming, mount pressure on the US to ease the long appointment waiting for times periods for B1/B2 business and tourism visas and seek the support of other nations to act against countries providing support to terrorism.
The Chief Ministers said it was a matter of great pride for India to be assuming the G20 presidency.
Chief Minister M K Stalin says, "This is a matter of great pride for our country, and we need to do more to promote international understanding." Not just G20 countries but the whole world watch India. This will be a great opportunity for our Prime Minister to promote the values of peace, non-violence, harmony, equality, and equal justice."
As a result of Prime Minister Modi's announcement that the domestic campaign will revolve around the theme, 'One Earth-One Family-One Future', and that India will be promoting a sense of oneness throughout the G20, Yechury said, "The credibility of the theme announced by the PM depends a lot on building a society and a political structure that is based on equality for everyone, as the Constitution says, regardless of caste, creed, or gender."
It's all about delivering social, political, and economic justice to all citizens. There's a lot of communal polarization going on right now, fueled by hate, terror, and violence.