India
Intranasal vaccination is approved as a booster option in the battle against Covid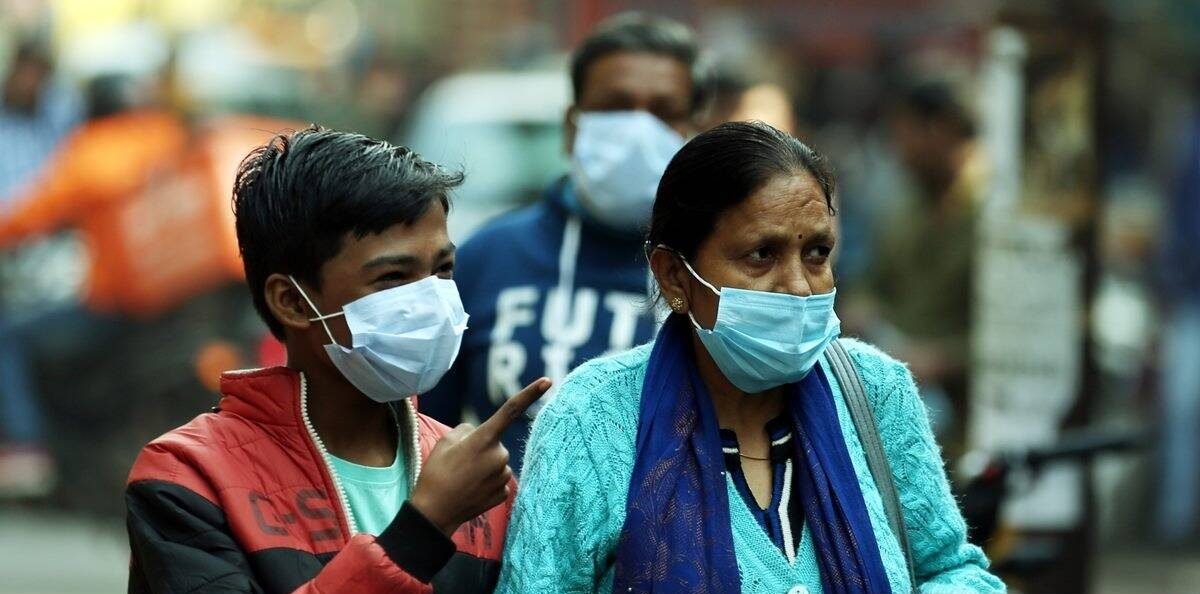 As a mix-and-match, or heterologous, booster dosage, the government has added Bharat Biotech's intranasal vaccine Incovacc to its vaccination programme in response to an increase in cases in other countries, primarily China. As a booster dose, Incovacc is the first intranasal vaccine in the world to be licenced.
In a few days, the vaccination, administered without a needle through the nose, will be accessible at private clinics around the nation. CoWIN, the government's vaccine management platform, is planned to provide it as an option beginning Friday evening.
After Corbevax in August, this is the second heterologous booster in the vaccine regimen. The country's top drug regulator approved Incovacc as a primary dose in September and a booster dose in November.
The intranasal vaccine induces an immunological response in the nasal and oral mucosal membranes. According to Hyderabad-based Bharat Biotech, which also manufactures Covaxin, "as an intranasal vaccine, BBV154 may create local antibodies in the upper respiratory tract, which has the potential to minimise infection and transmission."
Tuesday, as part of its anti-Covid campaign, the government will perform a simulated drill in hospitals nationwide. In addition, beginning on Saturday, two percent of overseas travellers entering the country will be randomly inspected.
In a Friday conference with Health officials, the states were also instructed to increase the proportion of RT-PCR tests from the current 79 per million. In addition, they were instructed to prioritise sewage, pan-respiratory viruses, and facility-based sentinel surveillance. Mansukh Mandaviya, minister of health for India, advised states to raise awareness about Covid-appropriate behaviour, especially in light of impending festivities.
EXPLAINED
just as a third dosage
Only adults who have had two doses of Covaxin or Covishield will be eligible for a booster dose of Incovacc. For the time being, it will not be delivered to any other group, including those who have already had a booster dose.
This week, the Union Health Secretary requested that all positive samples be sent for genome sequencing to INSACOG network laboratories.
Officials have stated that Incovacc is effective against Omicron variants that reproduce in the upper respiratory system before accessing the lungs.
Previously, the business stated that the vaccine was "safe, well-tolerated, and immunogenic" when compared to its Covaxin in a phase III trial involving over 3,100 participants across 14 sites in India. It has also performed an 875-participant trial to see whether Incovacc may be delivered as a booster to individuals who have received Covaxin or Covishield as their primary vaccine.
According to officials, the vaccine uses a modified chimpanzee adenovirus that cannot reproduce in the body to deliver the Covid spike protein. It was created in collaboration with Washington University-St. Louis by Bharat Biotech. Bharat Biotech was responsible for product development and manufactured while the US university created the spike protein vector and conducted pre-clinical tests.
The addition of Incovacc to the vaccination programme coincides with an increase in Covid cases worldwide. Although the number of cases in the country has continued to fall, with only 153 per day reported for the week ending December 22, there has been an uptick in a number of other nations, including China, South Korea, Japan, the United States, France, Greece, and Italy. During the preceding six weeks, an average of 5.9 million cases were recorded daily on a global level.
A total of 22,2 billion third doses have been delivered in India, with 27 percent of all age groups receiving a booster dose, according to data from the Health Ministry. 40 percent of individuals older than 60 years had health insurance, compared to 22 percent of those between the ages of 18 and 59.
During a high-level review meeting on Thursday, Prime Minister Narendra Modi urged the elderly and weak to receive their third dose.
A senior official stated, "What we have learned over the past few years is that we cannot halt the spread, but we can control it so that the system does not get overloaded." The rationale for preparing at a time when the number of illnesses in the country is minimal is that we are monitoring situations in other countries."