India
It's one face in front of us, another in front of the media: Mistry rips Tharoor over 'irregularities' claim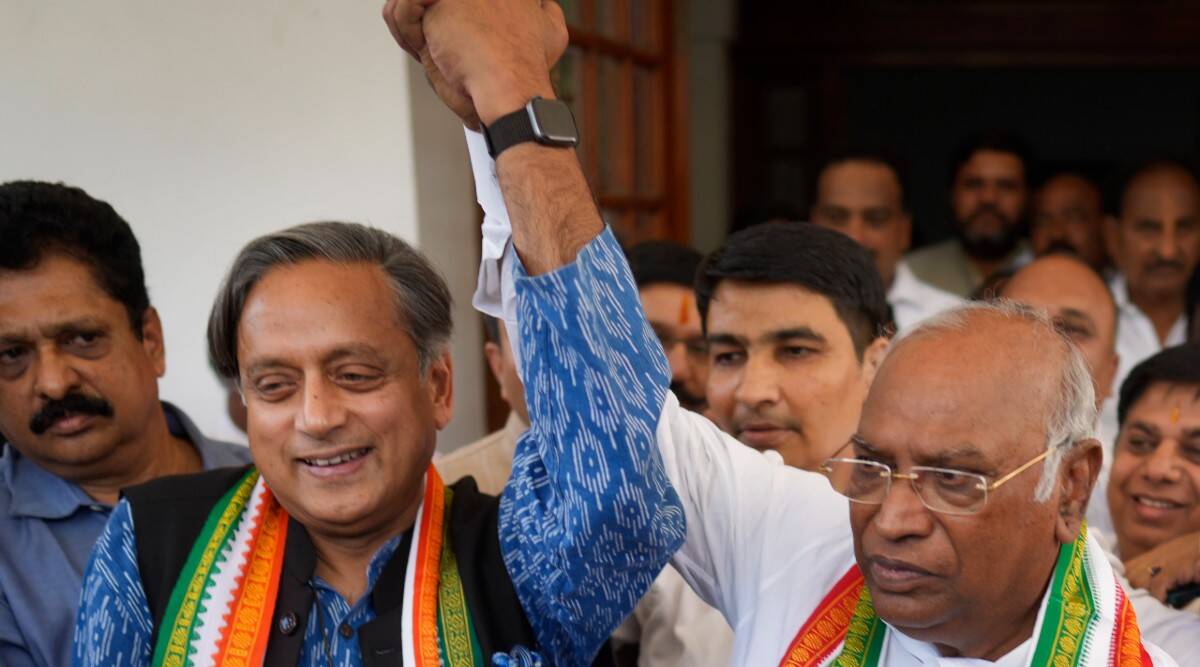 The chief of the Congress central election authority, Madhusudan Mistry, attacked Shashi Tharoor for his accusations of "irregularities" in the party's presidential election in Uttar Pradesh.
News agency ANI quoted Mistry saying, "We accommodated your request, but despite that, you went to the media alleging the Central Election Authority was conspiring against you."
Despite Tharoor's assurances that he was satisfied with the authority's answers to his questions regarding irregularities, Mistry says that Tharoor has made different allegations to the media. "I regret to inform you that you had one face in front of me that communicated that you were satisfied with all our answers and a different face in the media that made all these allegations against us," Mistry said.
Tharoor's campaign team alleges irregularities and malpractices in the election for Congress president in Uttar Pradesh. Salman Anees Soz, Tharoor's chief election agent, had requested that the votes from the state be deemed invalid.
The letter contains "no basis" for what is written, and Mistry argued that its release was inappropriate.
Tharoor's team also raised "serious issues" regarding the conduct of the elections in Punjab and Telangana in a separate letter to Mistry. According to them, an "unethical process" was followed in the distribution of delegates' cards in Punjab and the presence of PCC chief Amrinder Singh Raja Warring inside polling booths was flagged repeatedly and "bogus votes were allowed to be cast."
Mistry denied the charge, stating that no unauthorised person had entered the polling station.
According to the election results, Mallikarjun Kharge won the election, receiving 7,897 votes (84.14%) as opposed to Shashi Tharoor, who received 1,072 votes (11.42%). Since Gandhi's death two and a half decades ago, Kharge has been the first non-Gandhi to hold the office of president of the Congress.