India
Jairam Ramesh responds to Union Minister Jaishankar on Chinese invasions with the phrase, "Modi sarkar's version of DDLJ."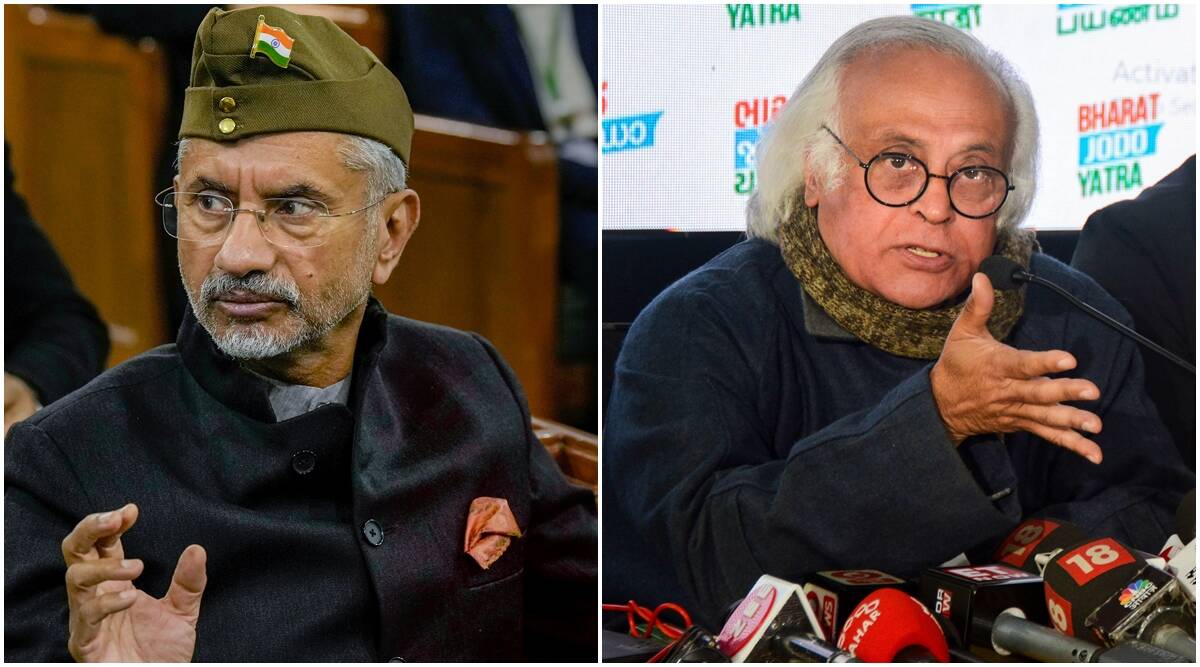 In response to S Jaishankar's recent jab at Rahul Gandhi's remarks on Chinese incursions along the Line of Actual Control (LAC), party general secretary in-charge of communications Jairam Ramesh stated on Monday that the Union Minister's comments were "the latest attempt to divert attention from the Modi government's failed China policy."
"Since May 2020, the Modi administration's favourite response to Chinese intrusions in Ladakh has been DDLJ – Deny, Distract, Lie, and Justify. "External Affairs Minister S Jaishankar's recent attacks on the Congress party are merely the most recent attempt to divert attention away from the Modi government's failed China policy, with the most recent revelation being that India has lost access to 26 of 65 patrolling points in Ladakh since May 2020," the lawmaker claimed in a statement.
Here is my response to the most recent statements of the External Affairs Minister who is playing a starring role in Modi Sarkar's version of DDLJ. pic.twitter.com/UMpevHZ5vk

— Jairam Ramesh (@Jairam_Ramesh) January 30, 2023
According to PTI, the Minister of External Affairs said on Saturday that some individuals were circulating false information about the China problem for political reasons. For a question-and-answer session in Pune during the launch of 'Bharat Marg,' the Marathi translation of his book 'The India Way,' he made the remarks, which were interpreted as a swipe at Congress leader Rahul Gandhi.
"Sometimes they discuss a piece of land that China seized in 1962. However, they will not speak the truth. They would make you believe that this event occurred yesterday, the Union Minister was quoted as saying by PTI.
In response, Jairam Ramesh stated, "There is no comparison between 1962, when India went to war with China to defend its territory, and 2020, when India has capitulated to Chinese aggression with denials followed by 'disengagements' in which it has lost access to thousands of square kilometres of territory."
Jaishankar had stated: "I will not call the Chinese ambassador to get information, since I would rather contact the military leadership, the Army, or the Intelligence when I lack comprehension."
Notably, in 2017, when India and China were embroiled in a dispute on the border region bordering Bhutan, the Congress stated that Rahul Gandhi had met with the ambassadors of the two neighbouring nations.
In response, Jairam Ramesh stated, "The EAM's implicit cheap jab at Rahul Gandhi for meeting the Chinese ambassador in 2017 is hilarious, to say the least, coming from someone who served as ambassador to the United States under the Obama administration and presumably met with prominent Republicans. Are opposition leaders not permitted to meet with diplomats from economically, politically, and/or militarily significant nations?"
The Congress leader noted that the Modi government should have been forthright from the outset and taken the opposition into confidence by discussing the China crisis in parliamentary standing committees and debating the issue in Parliament. "At the very least, it should have provided detailed briefings to the leaders of major political parties," he added.
Jairam Ramesh added, "It is astonishing that External Affairs Minister Jaishankar has admitted on multiple occasions that he has no idea why China has turned aggressive along the Line of Actual Control, despite the unusually frequent contacts between Prime Minister Narendra Modi and President Xi Jinping and the PM's boast that he enjoys a special 'Plus One' relationship with President Xi."
(With inputs from PTI)