India
International
Jaishankar at UNSC: Multilateral platforms are being used to justify and protect terrorists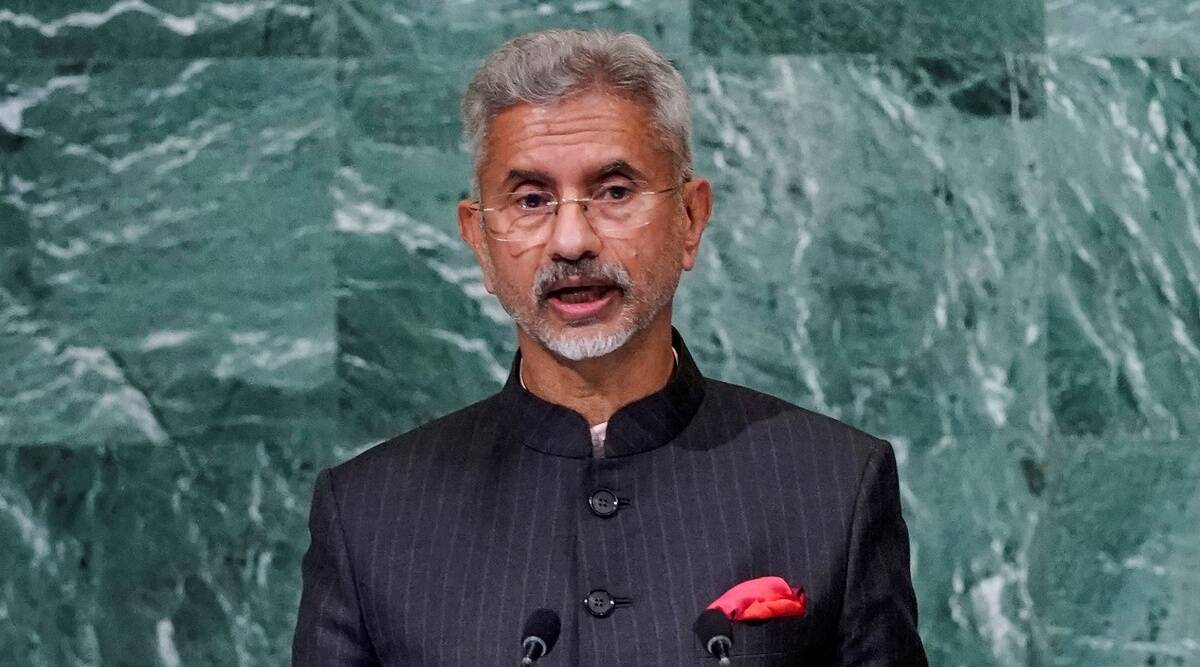 Foreign Affairs Minister S Jaishankar accused China and Pakistan of misusing multilateral forums to justify and protect terrorists during an open debate at the United Nations Security Council on Wednesday.
Jaishankar also said the knock-on effects of conflict situations make it clear it can't be "business as usual" in multilateralism while presiding over the UN Security Council open debate on 'Maintenance of International Peace and Security: New Orientation for Reformed Multilateralism'.
In the fight against terrorism, even as the world comes together, multilateral platforms are being abused by perpetrators to justify and protect themselves.
His remarks seemed to be a reference to repeated holds and blocks on proposals to blacklist terrorists, especially ones based on Pakistani soil, like Jaish-e-Mohammed chief Masood Azhar, in the UN Security Council's sanctions committee by veto-wielding permanent members like China.
During an address to the 15-nation Council, Jaishankar said reform was needed. I'm confident the Global South especially shares India's determination to persevere," he said.
We're all aware that the 'Question of Equitable Representation on and Increase in the Membership of the Security Council has been on the UNGA agenda for well over three decades. In the meantime, the real world has changed dramatically," he said, while the reform debate has meandered aimlessly.
We're here for an honest discussion about the effectiveness of multilateral institutions created over 75 years ago," Jaishankar said. We have to figure out how they can be reformed, especially as the need for reform becomes less and less debatable with each passing year. The open debate, a signature event of India's Security Council Presidency for the month, included UN Secretary General Antonio Guterres and General Assembly President Csaba Korosi.
As the international system has experienced increasing stresses in recent years, Jaishankar said the call for change has increased.
"On the one hand, they have brought out the inequities and shortcomings of the way the world works today. He also said that they've highlighted the need for a larger and deeper collaboration to come up with solutions.
According to Jaishankar, conflict situations have also underscored the need for a more broad-based global governance system.
Recent concerns about food, fertilizer, and fuel security weren't adequately articulated in the highest decision-making councils. Therefore, much of the world thought their interests didn't matter. Apparently referencing the Ukraine conflict and its impact on food and fuel security worldwide, he said: "We can't let that happen again.".
There's no better state of affairs when it comes to climate action and climate justice. The relevant issues haven't been addressed in the appropriate forum, so people are distracted and diverted," he said.
Many vulnerable countries of the Global South got their first vaccines from beyond their traditional sources during the Covid pandemic. The diversification of global production itself was a recognition of how much the old order had changed.
Each of these examples makes a good point why multilateralism shouldn't be business as usual, Jaishankar said, "we don't just need to increase stakeholder engagement, we also need to strengthen multilateralism's effectiveness and credibility in the eyes of the international community and the public at large. That's what NORMS stands for – New Orientation for a Reformed Multilateral System.
Developing countries from Latin America, Africa, Asia, and Small Island Developing States should have "credible and continuing representation" on the Security Council, Jaishankar said.
Their future can't be decided without them. Making the global institutions, including this Council, more accountable, objective, and transparent is also important. This Council would only come under charges of politicization if we didn't do it," he said.
The real world has changed dramatically while the debate on reforms has meandered aimlessly. Economic prosperity, technological advances, political influence, and developmental progress show that. In spite of the fact that at every milestone in multilateral diplomacy, the sentiment for reform has been expressed at the highest levels, Jaishankar wondered why the international community wasn't able to deliver on such a strong desire for change.
"IGN is a complex process," he said, referring to the Inter-Governmental Negotiations on UN Security Council reform.
One, it's the only one in the UN without a deadline. Second, it's the only one that's been negotiated without any text. Three, there's no record keeping so progress can be recognized and carried forward.
"It's not just that." Some people suggest starting negotiations after consensus is reached. It's impossible to put the cart before the horse more extreme than that," he said.
Despite the existence of the Open Ended Working Group on UNSC Reforms for three decades, Jaishankar expressed concern that "we have nothing to show for these reasons.". There's a lot of frustration going on. They won't accept attempts to make piecemeal changes." He also said the debate will help determine what kind of "United Nations" we want, and what kind of global order reflects contemporary realities.