India
Jaishankar underlined the threat posed by terrorism at the UNSC meeting and called for global efforts to prevent the misuse of new technology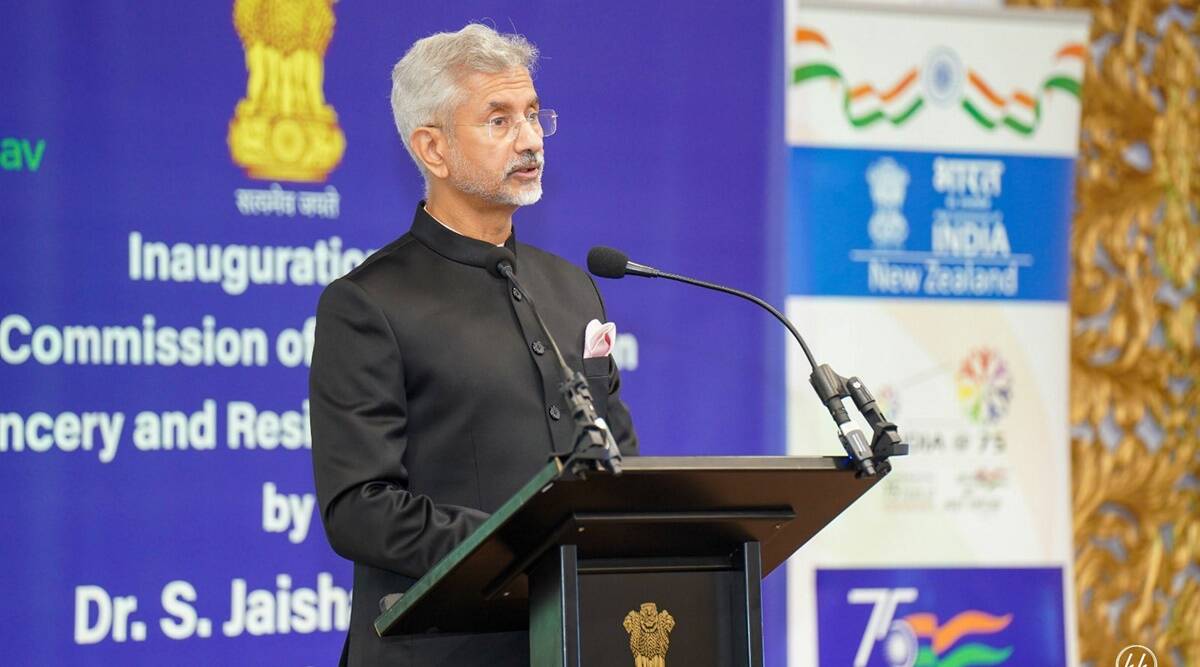 Underlining that "terrorism is one of the gravest threats to humanity", External Affairs Minister S Jaishankar said on Saturday that the United Nations Security Council had developed an anti-terrorist sanctions regime that is "very much in putting countries to notice". What had turned terrorism "into a state-funded enterprise" in a thin shadow of the reference to Pakistan?
He also announced that India would contribute half a million dollars to the United Nations Trust Fund for Counter-Terrorism (UNOCT) this year to provide capacity-building assistance to member countries to augment the efforts of the United Nations Office on Counter-Terrorism (UNOCT). It will give Preventing and counter the menace of terrorism.
Speaking at a special meeting of the Anti-Terrorism Committee in Delhi, attended by members of the UN Security Council, the External Affairs Minister emphasized global efforts to prevent potential misuse of new technologies such as encrypted messaging and cryptocurrencies by "non-state actors". And cautioned that social media platforms had become powerful tools in terror groups' "toolkits".
He also said that terrorist groups, their "ideological fellow-travellers", and "lone wolf" attackers have significantly increased capabilities by gaining access to new technologies.
Delivered the keynote address at the plenary session of UNSC special meeting of counter-terrorism committee on 'Countering the use of new and emerging technologies for terrorist purposes' in New Delhi today. pic.twitter.com/1rIVnAvSwe

— Dr. S. Jaishankar (@DrSJaishankar) October 29, 2022
Representatives of all 15 United Nations Security Council member states participated in the second day's meeting. The first day's events were held in Mumbai.
"Terrorism is one of the gravest threats to humanity. Over the past two decades, the United Nations Security Council has developed a powerful framework to deal with this threat, largely built around a counter-terrorism sanctions regime. It has been very effective in putting countries on notice that had turned terrorism into a state-funded enterprise," he said, adding that despite this, the threat of terrorism is only growing and growing, especially in Asia and Africa.
He said the technological innovations and breakthroughs of the last two decades have transformed how the world works. "These new and emerging technologies – from virtual private networks and encrypted messaging services to blockchain and virtual currencies – offer a promising future for a wide range of economic and social benefits for humanity. However, there is also the aspect, especially where terrorism is concerned."
In recent years, terrorist groups, their ideological fellow-travellers, especially in open and liberal societies, and 'lone wolf' attackers have significantly increased their capabilities by gaining access to these technologies. They use technology, money, and, most importantly, the ethos of an open society to attack freedom, tolerance and progress. Internet and social media platforms have become powerful tools in the toolkit of terrorist and terrorist groups to spread propaganda, bigotry and conspiracy theories aimed at destabilizing society, he said.
Another add-on to current concerns for governments worldwide is using unmanned aerial systems by terrorist groups and organized criminal networks; he said, "with being a relatively low-cost option and increasing ease of access, they are misused by terrorists." Unmanned aerial platforms for nefarious purposes by groups, such as weapons and explosive delivery and targeted attacks, pose an imminent threat. Therefore, they are a challenge for security agencies across the world. The possibility of using armed drones for terrorist purposes against strategic, infrastructure and commercial assets demand serious attention from Member States.
He recalled India's experience of the 2008 Mumbai attacks, where the Voice over Internet Protocol (VoIP) technology could be used to organize and direct a brutal terrorist attack beyond India's borders. "Recently, these terrorist groups have been using unmanned aerial platforms like drones and quadcopters to smuggle drugs and weapons across the border and carry out terrorist attacks," he said.
"A few months ago, terrorists launched cross-border drone strikes on the UAE and Saudi Arabia, targeting civilians and civilian infrastructure, killing and injuring many people there, including Indian citizens. India strongly condemns these cross-border drone strikes in both UAE and Saudi Arabia," he said.