Jharkhand(Ranchi)
Jharkhand: IAS officer built husband's hospital, money laundering, ED gave crores of rupees in cash in court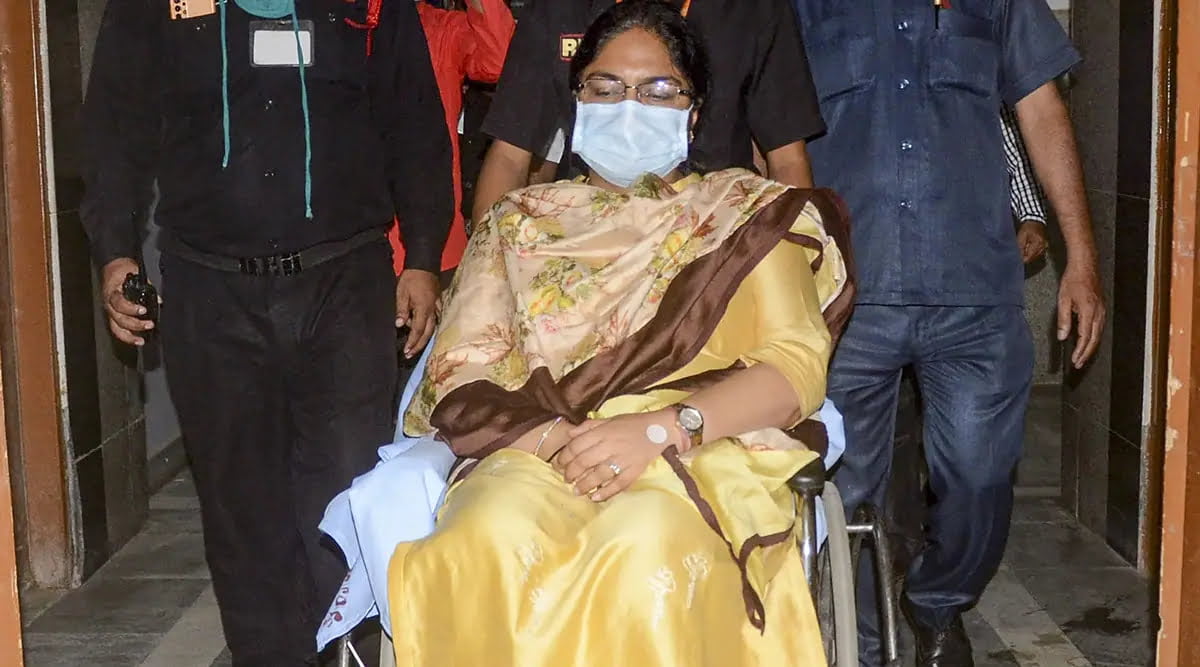 61.5 from the "income of offence arising out of Peg (POC)" in his bank account between 2009 "in collusion" with officials of Khunti district for embezzlement of Rs 18.06 crore from the state treasury and "disproportionate from known sources of income" Depositing Rs. The Enforcement Directorate (ED), in its case against Jharkhand IAS officer Pooja Singhal has referred to several charges dating back to 2011.
These are part of the ED's prosecution complaint, equivalent to a charge sheet in the MNREGA fund embezzlement case in the Khunti district.
The ED's prosecution complaint against Singhal, her husband Abhishek Jha, who owns Pulse Hospital in Ranchi, where most of the "proceeds of the crime" were allegedly used, and her chartered accountant Suman Kumar, was filed in July in a Ranchi-based case. was filed in the Special Court.
Singhal was posted as the Deputy Commissioner (DC) of Khunti from February 16 2009, to July 19 2010.
On May 6 this year, the ED searched several properties belonging to Singhal, Jha and Kumar and said it had recovered Rs 19.76 crore in cash. Later Singhal and Kumar were arrested. He is currently in judicial custody.
Jha has filed an anticipatory bail petition in court.
The ED told the court that Singhal got a 5 per cent "illegal commission" from the money given for MGNREGA work in development projects in Khunti. It has accused Singhal of possessing two PANs (permanent account numbers) and said that Rs 73.81 lakh was deposited in his accounts with ICICI Bank. The ED claims that Rs 61.5 lakh was deposited between 2009 and 2011, which constitutes "proceeds of crime".
The agency's complaint mentions that between 2005 and 2012-13, Singhal purchased 13 insurance policies from ICICI Bank and paid a premium of Rs 80.81 lakh from the income declared as per his income tax return. It was too much".
The case against Singhal came to light when the ED was probing Ram Binod Prasad Sinha, a junior engineer in the district, in a matter of alleged embezzlement of MGNREGA funds in Khunti. Sinha, along with three other district officials, is an accused in the original case.
Singhal was the DC of Khunti during this period.
According to the ED's complaint, "With the connivance of the accused (Sinha), she was successful in embezzling [embezzlement] in various development projects." In return, the agency said, it "received an illegal commission in cash from Sinha and ignored all irregularities and misdeeds by him".
According to the ED, the details came to light when Singhal's successor as DC "constituted an inquiry committee to audit the work done by the engineers".
According to file notings examined by the ED, Singhal kept his superiors "in the dark" about using these funds for MGNREGA work.
The agency also examined Pulse Sanjivani's bank accounts. It alleged that between 2012-13 and 2019-20, the company showed a total business of Rs 69.17 crore, though the full credits received in bank accounts stood at Rs 163.59 crore.
The ED complaint said that Jha, through his company, paid Rs 6.19 crore to Unique Construction to build Pulse Hospital.