Jharkhand(Ranchi)
Jharkhand illegal mining case: ED recovers 2 AK rifles, bullets from Ranchi house; our weapons: police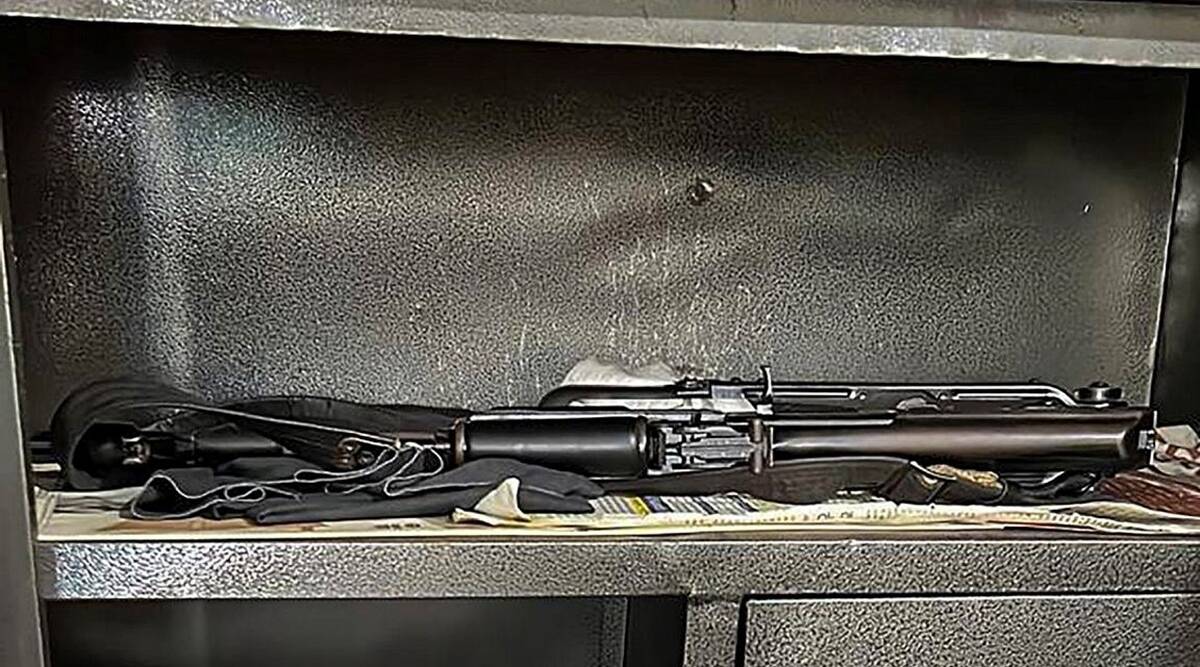 Official sources said the Enforcement Directorate on Wednesday recovered two AK-47 rifles and 60 rounds of bullets during fresh raids in its ongoing money laundering probe in an illegal mining case.
Two weapons, 60 rounds and two magazines were found in a Ranchi house allegedly from a person named Prem Prakash, who is said to be involved in the case. This is the second time that the ED has raided the premises linked to Prakash.
The federal probe agency raided around 17-20 premises in Jharkhand, neighbouring Bihar, Tamil Nadu and Delhi-NCR as part of the operation.
Even as there was no official statement from the ED on the seizure, photographs of the two assault rifles and ammunition were widely circulated on social media, following which Jharkhand Police issued a statement claiming Said that the AK rifle and ammunition recovered from the house belonged to him.
According to a press release issued by Ranchi SSP Kaushal Kishore, on the evening of 23 August, two constables were returning from duty and kept the rifles with an acquaintance due to rain. "He kept his rifles and ammunition in a cupboard, locked it and took the keys with him. When they went to collect weapons this morning (August 24) raids were going on so could not go. The letter has been sent to ED to withdraw arms and ammunition. Two constables have been suspended and the matter is under investigation.
Earlier, in a tweet, BJP's Godda MP Nishikant Dubey said that Prakash is "an aide of Jharkhand CM and his family friend Amit Agarwal" and his (Prakash's) links should be probed by the NIA.
Meanwhile, Chief Minister Hemant Soren's office issued a media release saying it has taken "strong objection" to the way some media platforms reported on ED raids at Prakash's house in Ranchi and other places in the country.
"Some reports from media platforms including some national TV news channels point to a misleading ploy and deliberately attempt to link the Jharkhand CM to a private person… without any valid reason or proof of law. This is a violation of the dignity of a CM's public office."
It further said that the Jharkhand government fully "supports freedom of the press" but the "horrendous design" will be dealt with by the law. The CMO said that Jharkhand is fully cooperating with the agency in its investigation.
The ED had arrested the then Mining Secretary Pooja Singhal on May 11 and recovered over Rs 18 crore in cash. The agency had also arrested Soren's associate Pankaj Mishra and deposited Rs 13.32 crore in several bank accounts. It had seized an inland vessel, which was allegedly operated illegally at the behest of Rajesh Yadav alias Dahu Yadav, in connivance with Mishra and others, to transport illegally mined stones from Sukargarh Ghat in Sahebganj.