India
J&K leader Farooq Abdullah and former RAW director AS Dulat join the Bharat Jodo Yatra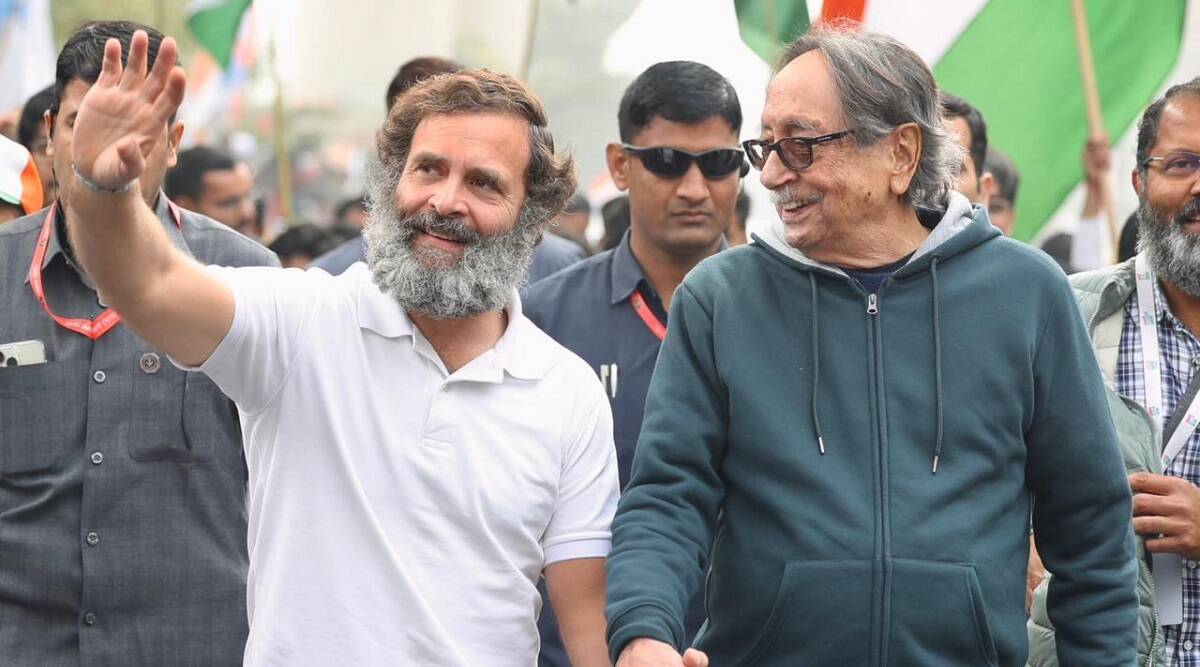 As Dulat, a former secretary of the Research and Analysis Wing (RAW) and a former special director of the Indian Intelligence Bureau, walked with Congressman Rahul Gandhi on Tuesday as the Bharat Jodo Yatra entered Uttar Pradesh.
From 1999 to 2000, Dulat presided over India's intelligence service. After his retirement, he was appointed as a Kashmir advisor in the Prime Minister's Office, and he held the position there from January 2001 until May 2004.
Former Special Director of the Indian Intelligence Bureau & former Secretary of Research and Analysis Wing (RAW) Shri A.S. Dulat joins Shri @RahulGandhi during the #BharatJodoYatra. A.S. Dulat also served as an advisor on J&K in the Vajpayee government after his retirement. pic.twitter.com/fMu6iaN7am

— Congress (@INCIndia) January 3, 2023
The BJP criticised Dulat for participating in the march, claiming that the former head of RAW played a "monumental role in the Kashmir fiasco," according to the party's IT cell chief Amit Malviya.
Controversial former RAW chief AS Dulat joined Rahul Gandhi's Bharat Jodo Yatra. No one ever accused Dulat of being committed either to his job or the country he was meant to serve, supped with secessionists and Pakistan's deep state and has a monumental role in Kashmir fiasco… pic.twitter.com/b57C3nUaTK

— Amit Malviya (@amitmalviya) January 3, 2023
Farooq Abdullah, the head of the Jammu & Kashmir National Conference, and Priyanka Chaturvedi of the Shiv Sena were among the other leaders who joined the march. On Monday, leaders from Uttar Pradesh including Mayawati and Akhilesh Yadav, sent their best wishes to the Bharat Jodo Yatra, but they don't look inclined to participate.
यही प्यार और आशीर्वाद लिए अपने लक्ष्य तक जाएंगे…देश जोड़ने निकले हैं, देश जोड़कर दिखाएंगे।

आज #BharatJodoYatra में शामिल हुए जम्मू-कश्मीर के पूर्व मुख्यमंत्री फारूक अब्दुल्ला जी। pic.twitter.com/tchUjKq360

— Congress (@INCIndia) January 3, 2023
Big businessmen like "Adani and Ambani may have purchased many a politician, PSU, and the media," according to Congress national secretary Priyanka Gandhi Vadra, but "they have not been, and will never be, able to buy my brother."
Rahul Gandhi claimed that people don't complain that he doesn't feel cold even in the winter because "he is wearing the shield of truth."
Vadra expressed her pride in having welcomed the yatra, which travelled 3,000 kilometres from Kanyakumari to visit Uttar Pradesh. "Look at my older brother; you have my utmost admiration. due to the intense pressure the establishment applied. To ruin his reputation, the government spent thousands of crores. He did not stray from the truth, though. Although there were agencies present, he was not afraid because he is a warrior. Big-name politicians, PSUs, and the media were all purchased by Adani and Ambani, but they were unable to do so and will never be able to do so with my brother. She added, "I am proud of him and of everyone else.
In the meantime, BJP Spokesperson Sudhanshu Trivedi claimed that Rahul Gandhi had fallen prey to uncertainty while on the road. Trivedi quoted Gandhi as saying, "Rahul Gandhi has made his aim obvious that India should bow before China in the same way it used to happen under his party's tenure," in reference to the tensions near the border with China. According to the BJP representative, the interview featured a "perpetually uncomfortable and tense leader" and a "confused film star."
The yatra reached Uttar Pradesh on Tuesday from Ghaziabad and will traverse the state over the course of three days before crossing into Haryana on January 6. On January 11, the march will reach Punjab, and on January 19, after passing through Himachal Pradesh, it will enter Jammu and Kashmir.
(With inputs from PTI)