India
Joshimath crisis: Centre and state seize matter, NDRF and SDRF deployed: Uttarakhand government tells Delhi High Court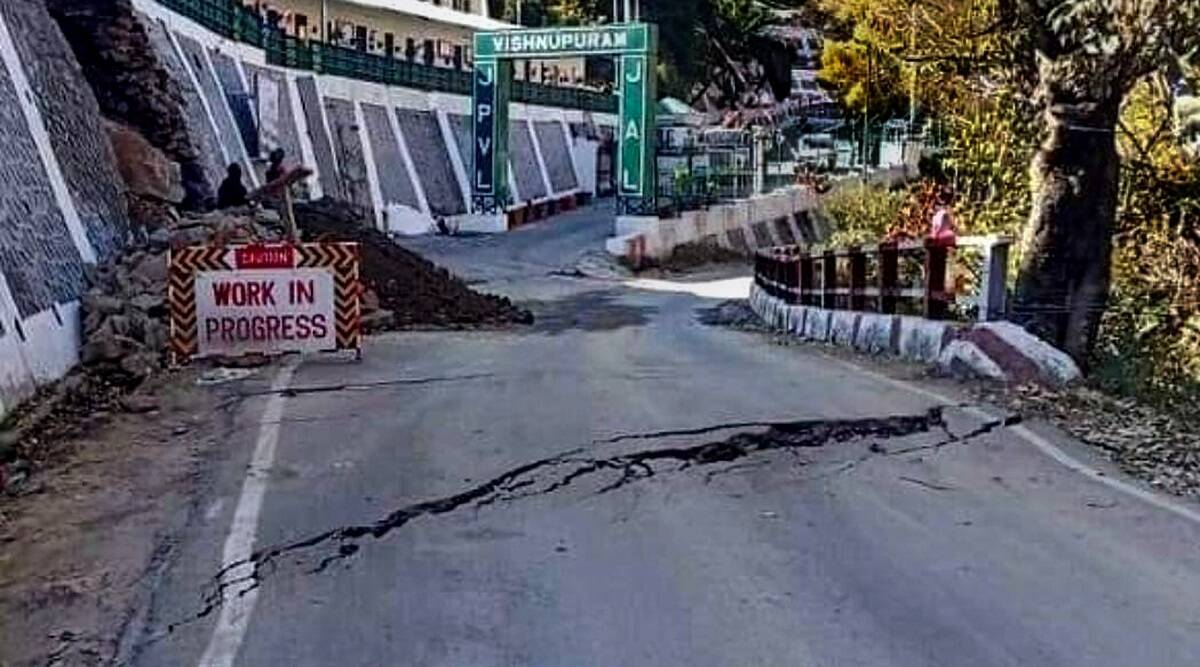 The Uttarakhand government informed the Delhi High Court on Thursday that both the Centre and the state government are aware of the land subsidence crisis unfolding in Joshimath and that the National Disaster Response Force (NDRF) and State Disaster Response Force (SDRF) have been deployed in the area.
"We have re-settled and moved several persons, and a rehabilitation package is being developed," said deputy advocate general JK Sethi, appearing for Uttarakhand before a division bench of Chief Justice Satish Chandra Sharma and Justice Subramonium Prasad. The foundation is being laid."
If you're looking for a place to sit, here is the place to be. The petition, filed by Delhi-based counsel Rohit Dandriyal, a permanent resident of Kotdwar in Uttarakhand's Pauri Garhwal district, asked the Centre to order an inspection of the affected regions and the rehabilitation of displaced residents as soon as possible.
Sethi called the court's attention to the fact that the Supreme Court, while considering a similar appeal on Tuesday, had remarked that "there are democratically elected institutions which can deal with things which lie within their control". The Supreme Court has scheduled a hearing on the topic for January 16, Sethi said, adding that two committees have already been created to investigate the situation.
Dandriyal stated since the matter is listed on January 16 in the Supreme Court, an adjournment may be granted. "Please hear it on January 17," he begged, adding that if the Supreme Court issues an order, he will withdraw his case. The HC granted his request for an adjournment and scheduled a hearing on February 3.
According to the PIL, fissures have emerged in at least 570 dwellings in Joshimath as a result of ongoing soil subsidence, affecting 3,000 residents. "After the sinking of land, reportedly caused by climate and infrastructural changes, around 60 families are believed to have departed the town. According to officials, the administration relocated 29 families to safer locations. Nearly 500 families are either risking their lives by remaining in the houses or seeking shelter elsewhere in the bitter weather. According to the mayor, about 3,000 individuals are affected. That is nearly 10 per cent of the city's population," the request states.
The plea states that a representation was made by Dandriyal on January 6 to the three ministries to constitute a "high-power joint committee to look into this immediately for the affected areas" so that rehabilitation of people can be started as soon as possible "because every second is crucial to avoid any other casualty".