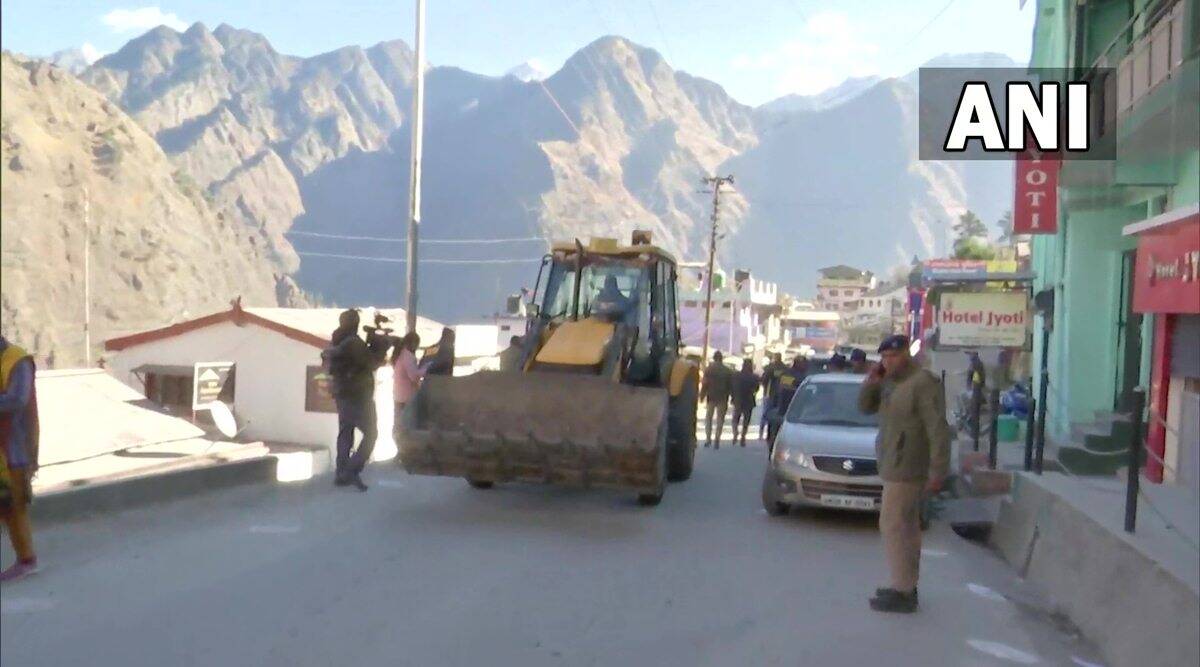 The Uttarakhand government was preparing to demolish two hotels in Joshimath that were severely impacted by earth subsidence on Tuesday, but the hotel owners objected to the "abrupt" action, claiming they were not informed beforehand.
The Mount View and Malari Inn hotels, which had recently developed significant fractures and were leaning toward one another and posed a risk to the neighbouring towns, were to be mechanically destroyed, the state cabinet had decided on Monday.
According to Ranjit Sinha, Secretary for Disaster Management, the Central Building Research Institute in Roorkee has been enlisted to help with the demolition project.
The distraught hotel owners claimed they learned of the development through the press and demanded that a one-time compensation plan should have been made available to them prior to the choice.
"I learned about it this morning from the newspapers. There was no warning beforehand. The owner of the Malari Inn, Thakur Singh, stated that if the government had deemed my hotel hazardous, it had to have first developed a one-time settlement plan.
"The SDM told me to come here because he will be here at nine o'clock. This hotel is a product of my blood and sweat. What will happen to me if it is destroyed in such a manner? Singh, a member of the Bhotia tribe, spoke to PTI.
Lalmani Semwal, the proprietor of Mount View, made a similar statement.
In front of his parents, he added, "it is like killing a child one has raised through years of hard effort."
"We devoted every available resource to constructing this hotel. Regular taxes were paid to the government by us. It said nothing at the time, and now all of a sudden it makes a decision this dramatic. It violates human rights, doesn't it? We should at the very least be provided with a one-time settlement plan similar to Badrinath as compensation, according to Semwal.
Prior to the demolition step, the administration turned off the power supply lines to the hotels and the region, affecting the electricity to some 500 nearby homes.
Asserting that "every minute was vital," Chief Secretary S. S. Sandhu ordered the demolition of structures in Joshimath's high-risk zone and the prompt evacuation of those impacted.
Land subsidence is posing a serious problem for Joshimath, which serves as a gateway to popular pilgrimage sites like Badrinath and Hemkund Sahib as well as the popular international skiing resort of Auli.
Joshimath is steadily sinking, and large fractures are appearing in homes, on roads, and in fields. Locals reported that many homes had tipped over and were sinking.