India
Joshimath is on high alert: there are cracks all across town, and over 500 homes have been damaged.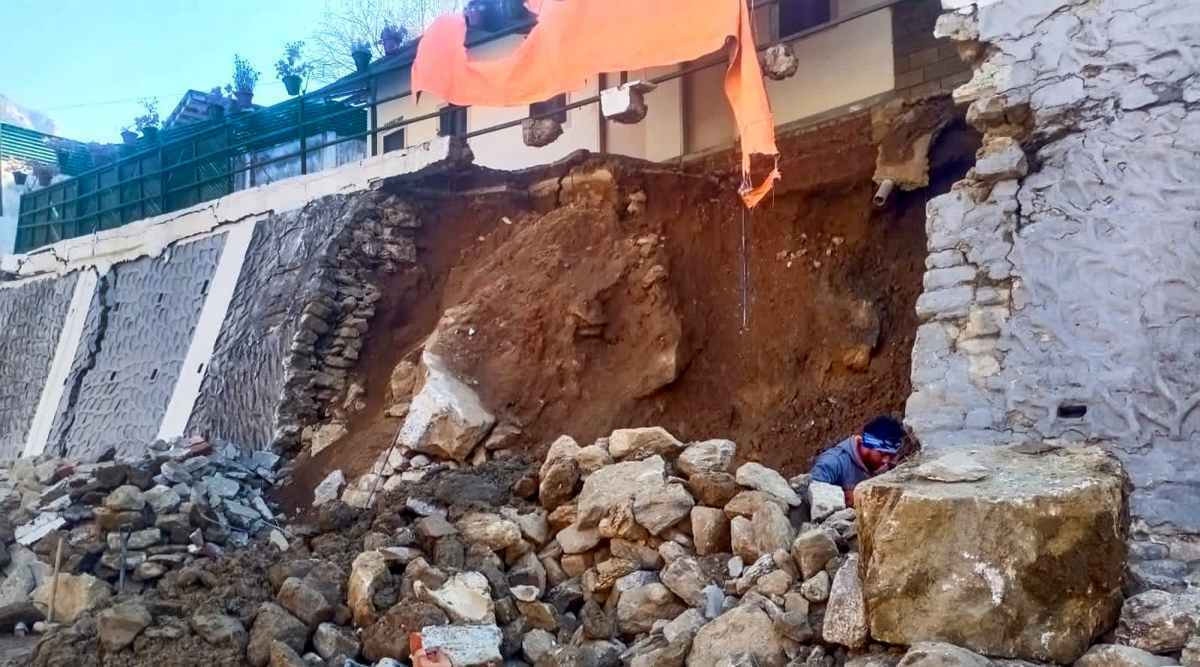 Establish temporary rehabilitation centres, relief camps, and medical facilities, including facilities for airlift operations; evacuate risk zones; quickly activate the disaster control room; and develop drainage plans in less-affected areas.
These were some of the key directives issued by Uttarakhand Chief Minister Pushkar Singh Dhami on Friday, just days after roads and over 560 houses in Joshimath, a key transit point for tourists travelling to Badrinath and Hemkund Sahib, developed cracks as a result of land subsidence, causing panic and protests among the local population.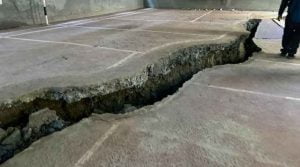 Dhami received the directives after participating in a high-level meeting with key officials via video conference from the state secretariat. The Chief Minister will be in Joshimath on Saturday.
Joshimath, located at the height of 6,000 feet in the Chamoli district, is in seismic Zone-V.
According to officials, approximately 50 families living in at-risk residences have been restored. The Chamoli administration has designated nearly 70 rooms, seven halls, and an auditorium with a seating capacity of 385 people as temporary shelters. They stated safe havens have been located near Joshimath in the Pipalkoti and Gauchar areas.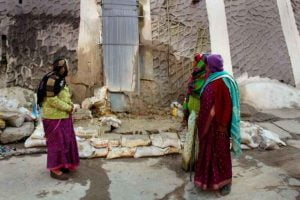 According to Chamoli administration data, 561 dwellings have developed cracks in various locations of town, including 153 in Ravigram, 127 in Gandhinagar, 71 in Manohar Bagh, 52 in Singhdhar, 50 in Parsari, 29 in Upper Bazar, 27 in Suneel, 28 in Marwadi, and 24 in Lower Bazar. Joshimath is also home to a variety of homestays and hotels, many of which have been impacted by the subsidence.
According to officials, the disaster management department is conducting surveys in areas where fresh fissures have formed. Some hotels in the vicinity have toppled onto other structures, and new water sources have arisen in some areas, they said, adding that people impacted are being relocated to night shelters, and tourists are being prohibited from staying in hotels damaged by landslides.
"It is our duty and responsibility to assist these folks in need… We need to concentrate on how we can effectively assist these people. At this point, the most important thing is to keep people's trust in the government and administration. The machinery on the ground must be sensitive and keep an eye on the situation. "We need to work hard on both short-term and long-term strategies," Dhami remarked.
"Along with the immediate action plan, the long-term planning process should be reduced, and work on the treatment of risk zones, sewers, and drainage should be completed as soon as possible," he stated.
Dhami stated that Joshimath has spiritual and cultural significance, and that people's livelihoods should not be jeopardised. He stated that a sufficient number of National Disaster Response Force (NDRF) and State DRF teams would be dispatched, and that helicopter facilities would be available if needed.
Meanwhile, a day after protests against the "idle administration" were staged, a 14-member BJP team visited Joshimath and provided comments to the party's state president, Mahendra Bhatt. Bhatt stated in a statement that the state government is doing everything possible to assist those affected, and that NTPC and HCC are supplying 2,000 prefabricated dwellings to affected families.
The Opposition Congress lashed out at the state administration, accusing it of turning a blind eye to people's plight. "Landslides are occurring on a regular basis in Joshimath… People in Joshimath are forced to spend the night on the streets due to cracks in several of the dwellings. "The state government should take proper measures to rescue Joshimath from landslides," the party said on Twitter.