India
Joshimath land subsidence: Uttarakhand offers affected people a Rs. 1.5 lakh assistance package; 723 structures have already developed cracks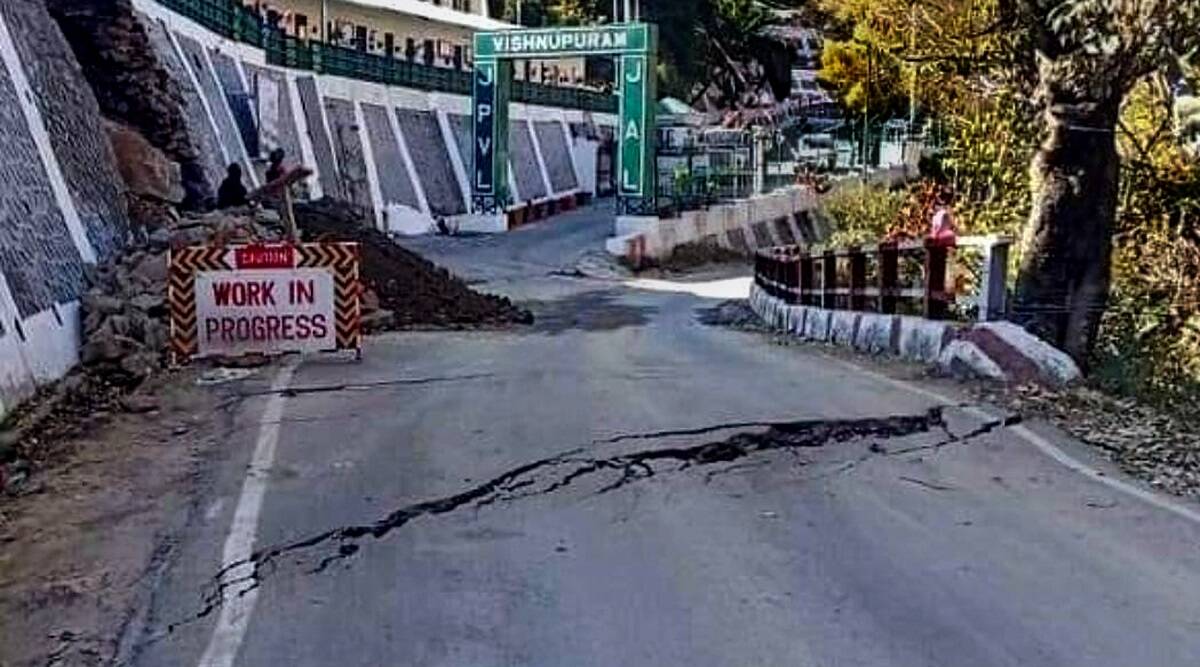 Following the designation of their homes as "unsafe," the affected families in Joshimath, which was struck by subsidence, can now transfer to safer areas thanks to an interim compensation package of Rs 1.5 lakh provided by the Uttarakhand government on Wednesday.
Chief Minister Pushkar Singh Dhami announced the temporary respite and added that those impacted by the crisis would receive market-rate compensation. According to a statement from the CM's office, "The market rate will be set after taking the suggestions of the stakeholders."
R Meenakshi Sundaram, the chief minister of Uttarakhand's secretary, declared: "Each family would receive urgent interim help of Rs 1.5 lakh. There are no other structures being demolished outside the two hotels that are designated as "unsafe." 723 structures have experienced cracks thus far.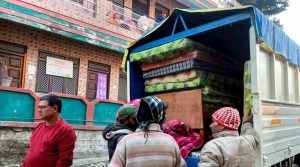 Out of the Rs 1.5 lakh, Rs 50,000 are being given upfront for house relocation and Rs 1 lakh are being set aside for disaster relief that would be modified later. For six months, those who want to move into rented housing would receive Rs 4,000 per month.
Sundaram added that no new fractures have appeared since January 7 and existing cracks have not grown larger. Tuesday evening, the water leakage near Jaypee Company dropped to 250 LPM.
131 families were determined to be relocated to safer areas in Joshimath after cracks appeared in a number of "unsafe" buildings. Red "X" markers were used to identify these buildings. The Malari Inn and Hotel Mount View are two examples of this. The hotels will be torn down because they are dangerously leaning toward one another and endangering the nearby communities of people.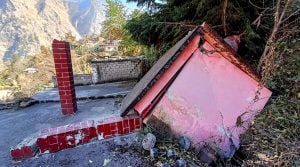 CBRI Chief Scientist D P Kanungo explained their idea to carry out a "mechanical" demolition without the use of explosives to The Indian Express. "The damage is irreparable because the first hotel's (Malari Inn) foundation has collapsed. The other hotel has been damaged as a result of the hotel shifting its weight on it. This is why it is essential to safely demolish these two structures mechanically," he stated. The Malari Inn will be destroyed first, with the entire process taking three to four days.
Thakur Singh Rana, the proprietor of Hotel Malari Inn, was among those requesting compensation at the prices outlined in the Badrinath Dham redevelopment scheme. He told ANI, "My son is in France. I can transfer there. However, I'm sitting in solidarity with other Joshimath residents in protest. District officials claim that the Badrinath masterplan offers compensation that is double the circular rate.
The National Thermal Power Corporation (NTPC), which is constructing a power plant in the state, has also been called for to leave by the demonstrators. NTPC asserted that the tunnelling and other plant construction activity was not the reason for the town's structural flaws.
Joshimath, which is situated in the Chamoli region at an elevation of 6,000 feet and lies in the seismically active Zone-V, is a major junction for travellers heading to Badrinath and Hemkund Sahib.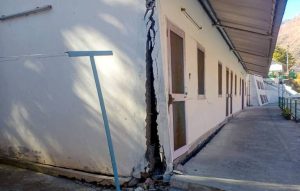 The Supreme Court on Tuesday declined to accept an urgent request to designate the situation in Joshimath a national calamity, despite the fact that rain in the town increased the anxieties of the inhabitants. The Supreme Court said that there are democratically elected organisations to handle such events, but on January 16 it scheduled the case for hearing.
A central team will assess the property damage, the district magistrate said, and recommend a course of action for relief operations. According to Khurana, a team of experts from IIT Roorkee has been requested to investigate the buildings in Karnprayag's Bahuguna Nagar, where cracks have been detected.
Uttarakhand | Cracks seen on houses and buildings in Chamba of Tehri district. pic.twitter.com/YFDtvniu8S

— ANI UP/Uttarakhand (@ANINewsUP) January 11, 2023
Earlier this week, CM Dhami asked the Indian Institute of Remote Sensing (IIRS) in Dehradun and the National Remote Sensing Centre (NRSC) in Hyderabad to research the Joshimath area using satellite photos and provide a thorough report with images. Additionally, the Joshimath area has been thoroughly surveyed and studied by IIT-Roorkee, Wadia Institute of Himalayan Geology, National Institute of Hydrology, and Director CSIR, Central Building Research Institute Roorkee, who will shortly submit their report to the government.
The government would establish many micro-seismic monitoring centres at Joshimath to gather information on earthquakes and tremors of lower magnitude, according to Earth Sciences Minister Jitendra Singh. Through these observations, "we will be attempting to ascertain whether the subsidence at Joshimath has occurred because of earthquakes, climatic changes such as increased excess precipitation, or whether it is not the impact on natural causes at all but due to non-climatic factors such as the stress of increased development and infrastructure," said an official.
With inputs from agencies