India
Justice for Kerala tribal youth lynched: A mother's long, weary journey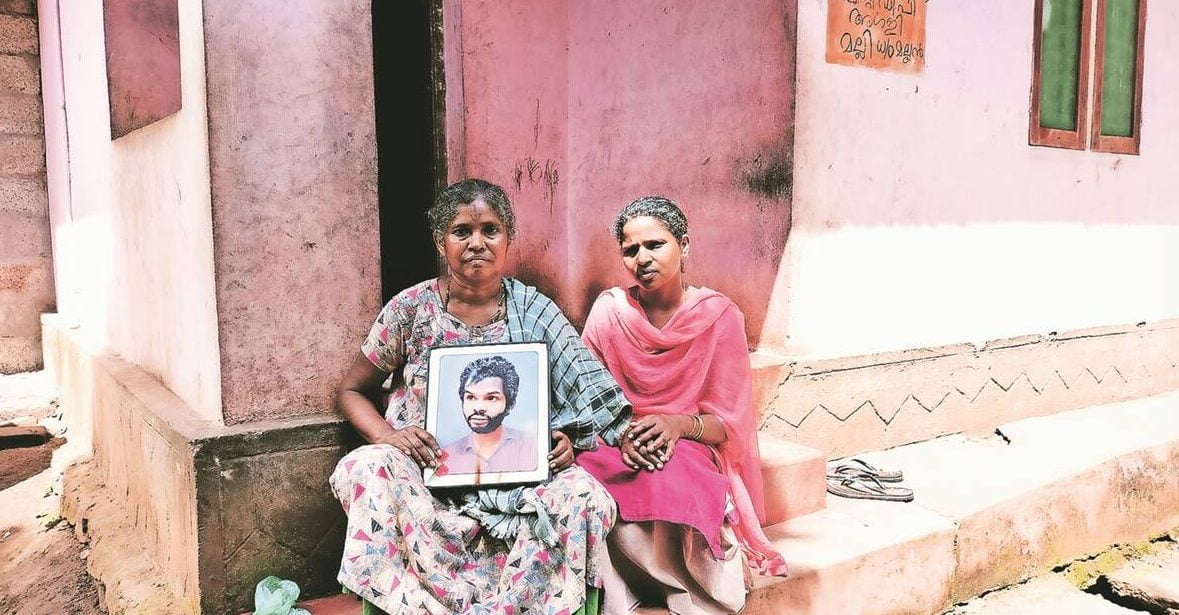 Malli has learned to be vigilant of strangers and shadows over the past four years. The 68-year-old woman from Pazhayoor in Kerala's Palakkad has been fighting a hard battle to bring justice to her son's killers. She says she has lost count of how many threats she has received from people asking her not to drop the case.
After a visit to Mannarkkad's special court, she has just returned home. She had traveled to Kochi last week to attend to an anticipatory bail plea to the High Court, filed by a person in connection to an alleged threat to Malli to stop her son's murder trial.
A mob suspected Malli's son Madhu of stealing rice from Mukkali, near Attapadi, was executed in a shocking case that shaken the conscience and morality of Kerala society. A few mob members had recorded the incident on their smartphones, one even taking a selfie as Madhu was being beat up. He was taken to hospital by the mob, who handed him over to the Agali Police in Palakkad.
The trial began earlier this year at Mannarkkad, Palakkad. After a four-year delay, during which the trial was repeatedly suspended, three prosecution attorneys pulled out of their case and 22 of 27 witnesses turned hostile. On September 20, the High Court upheld an order by the court cancelling bail for 12 of the 16 accused. The court found that the accused had violated bail conditions, having contacted "the witnesses by phone on multiple occasions".
Malli says that the bail cancellation is not enough to comfort her. She believes the accused are powerful people, mostly local traders and taxi drivers, in the hamlet she lives in.
Police had filed a case against Abbas last month on charges of trespassing in Malli's home and threatening to stop her from proceeding with the case. Abbas moved to the High Court after a local court rejected his anticipatory bail plea.
Malli says that two masked men entered her home at night months ago. "I ran out the back door of the house and hidden in a nearby wood. Most days I'm alone at home. Our hamlet has a very poor mobile network. She says that if something happens, it is possible for me to not be able call the police or notify someone."
Malli holds her son's photo close to her chest and says, "Nobody is with us in our village." Even our tribal people are against us. She is afraid they will get into trouble if they support me or my family," she said, as she sat on the threshold of her home.
Pazhayoor has little sympathy for Malli or her family, despite the shockwaves Madhu's execution caused.
Abdul Nazer, a Chindakki grocery trader, says that the family doesn't have the support of the tribal community. Malli seems to have enough money. Many tribals would like the family to share the money with them," he stated, noting that Malli's family was more financially secure than other tribal families in the most backward area of Kerala.
Malli's youngest child Chandrika works as a police officer and her son-in-law Murugan works for the government's statistical department. Malli's oldest daughter Sarasu is an Anganwadi teacher. Murugan, her elder-son-in-law, is also a police constable at Attappadi.
"Despite all of this, we still are not safe. People believe we received lakhs of dollars in compensation from different sources following Madhu's death. If they want to provide evidence in our favor, they will demand that we part with some of this money. Although it is true that we were given Rs 18.25 lakh by the government, people claim we received crores . She says anyone can check our bank details."
Malli and Sarasu, her eldest child, made it a point of traveling 25km each day to the court to observe the proceedings after the trial started in the special court earlier in the year.
Malli has been circulating between different courts in Kerala for the past four years and knocking on the doors of politicians to make sure that her trial for the murder of her son goes ahead.
She filed a petition to the High Court in June seeking the removal C Rajendran as special prosecutor. The government then appointed Rajesh Menon the new prosecutor.
Malli met Amit Shah, Union Home Minister, in Thiruvananthapuram two weeks ago to seek the Centre's intervention for justice for her family.
The proceedings were hampered by the four-year delay in allowing the trial to start. The prosecutors didn't show up when the court took up the case last spring and the witnesses became hostile one after another.
Menon, who is the current public prosecutor, in this case, said that "As the trial didn't start on time, it was not possible for the accused to have enough time to influence witnesses." The accused interacted freely with witnesses over the past couple of years as authorities were able to manage the pandemic.
Sarasu, Malli's daughter, says her mother will fight on. "The case has made me a fighter. She was someone who never left Attappadi. Now, she's ready to travel to any place and meet any minister to get justice for her son…