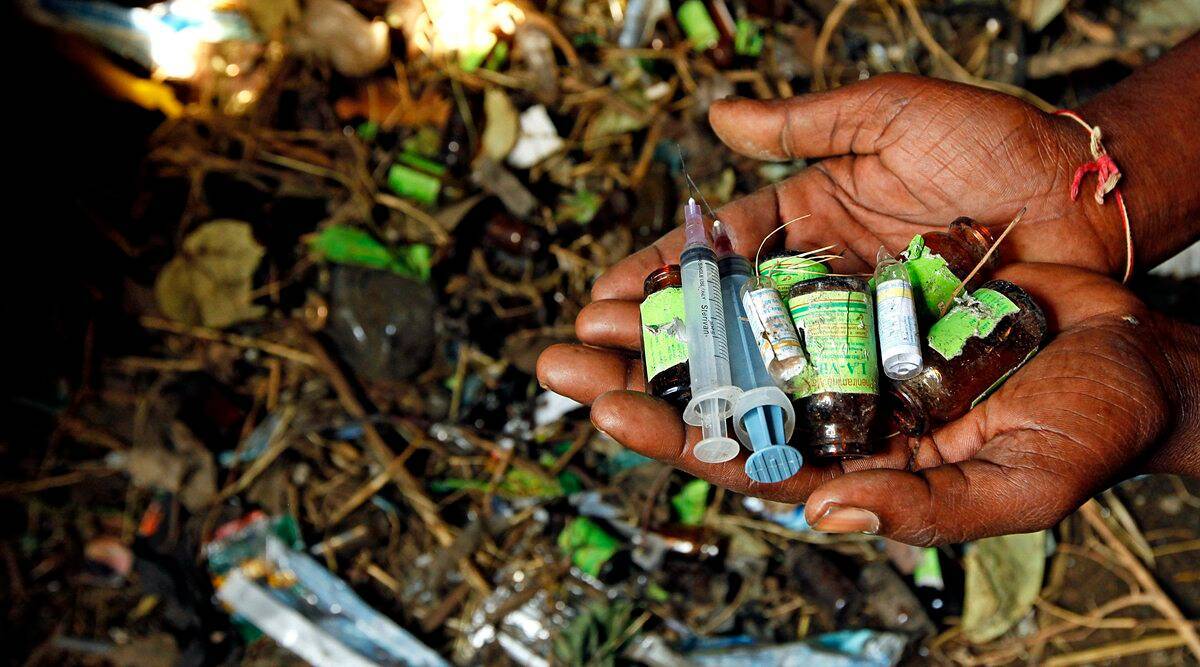 In 2022, there was a sharp rise in the number of drug, abkari, and COTPA cases reported in Kerala. This shows that the drug problem has gotten out of hand. From November 2021 to November 2022, police filed 24,701 cases under the Narcotic Drugs and Psychotropic Substances Act. This is a 333% increase from the 5,695 cases filed in 2021. The number of NDPS cases that the excise department has recorded has gone up by 55%, from 3,922 in 2021 to 6,116 in 2022.
Aside from this, the number of Abkari Act cases reported by the police went from 11,952 in 2021 to 36,485 by November 2022. But the number of abkari cases reported by the excise department fell from 19,934 in 2021 to 18,592 in 2022. In the last seven years, the number of abkari cases has never been higher than 23,886, which was the number in 2016. In 2022, the department had 18,592 abkari cases, which was less than the 19,934 cases it had in 2021.
The number of people arrested under the NDPS Act has grown by 87.47% from 2016 to 2022, according to an analysis of data from the excise department on drug cases. Between 2016 and 2022, the number of cases increased by 104%. But there was only a small rise in the number of raids, which means that the same number of raids led to more cases. The excise department did 1,39,366 raids in 2016, and that number stayed about the same for the next few years. In 2022, the number of raids went up by 3.46 percent, to 1,44,200.
In the seven years since the chart was made, MDMA has become the most-sought-after drug. In 2016, there was no record of MDMA being taken by the Excise Department. In 2017, it caught 107.63 g of MDMA, but in 2018, it caught 31,147.6164 g. But in 2019, the amount that was found was only 230.01483 g. In 2020, the amount taken was 564,1161 g. In 2021, the department found 6,130.5 g of MDMA. This was a big jump from the year before. In 2022, the amount of stuff that was seized reached a new high of 7,775.425g.
Methamphetamine is a drug that stimulates the central nervous system and is mostly used for fun. It first showed up on the excise radar in 2021, when 88.806 g of the drug were seized. But in 2022, the amount of this very addictive stimulant that was caught rose to 2,432.483 grammes. Even though less ganja was found in 2022 than the year before, more heroin, charas, and hashish were found.
COTPA cases about tobacco products that are against the law have also gone up. In 2016, only 45,756 COTPA cases were reported to the excise department. That number went up to 74,604 in 2021 and 86,114 in 2022. The amount of tobacco that has been taken from people has also gone up. In 2016, the department only seized 5,637 kg of banned items, but that number went up to 32,719 kg in 2021 and 38,424 kg in 2022.
S Ananthakrishnan, who is an additional director-general of the police and an excise commissioner, said that it was now easier to get drugs like MDMA and LSD. "Young people feel pressure from their friends to try these drugs. There are also some false ideas about how to use these drugs, which are easy to get. He said that drugs come to Kerala from all over India, but mostly from Bengaluru and Goa.
The person in charge of excise said that most people who use synthetic drugs are between the ages of 20 and 25. "When we look at the background of the young people who have been arrested, problems with their parents seem to be a common theme," he said.
A senior police officer says that migrant workers from the north and northeastern states are a big way that drugs get into Kerala. "Bangalore and Goa are still big places where drugs are sold, but most of the cannabis comes from migrant workers from Odisha, Andhra Pradesh, and Bihar," he said.
The officer said that the synthetic drug was popular at DJ parties with educated and well-off people. "A small amount of the synthetic drug would make you feel crazy for a long time. Another reason is that selling these drugs at all levels makes a lot of money," the officer said.
Recently, the link between political parties and drugs has also become clear. Early this month, the CPM in Alappuzha district punished a local leader and councillor named A Shanavas and his helpers for seizing Rs 1 crore worth of illegal tobacco from a truck.
As per a data submitted by the excise department in the Assembly last month, there have been 287 drug cases in Kerala in the last five years involving people below the age of 21.
A survey done by the department found that marijuana is the most common drug used by teens. The survey was done with 600 people under the age of 19. All of them had been charged with drug crimes or had gone to de-addiction centres in the state for help or counselling.
The results of the survey, which were released by the excise department last Saturday, showed that most teens who use cannabis do so by smoking it. It said that 46% of the teens surveyed did drugs more than once a day.
When asked when they first used drugs, 70% said they did so between the ages of 10 and 15. Only 20% of people who tried drugs for the first time did so between the ages of 15 and 19. Also, 9% of the participants said they used drugs for the first time before they turned 10.
The survey found that ganja was the drug of choice for 82% of teens who used drugs. 75.6% of the teens surveyed smoked, 64.6% drank alcohol, and 25.5% did drugs. About 77% of the people who were asked are smokers right now.
Major hauls
On March 18, 2022, the excise department took 165 kg of ganja from Palakkad and arrested two people who allegedly got it from Andhra Pradesh. On April 14 of that year, officials from the department broke up a drug ring in Kozhikode by seizing hashish oil worth Rs 3 crore. In August, two people were caught with hashish oil worth Rs 5 crore in Palakkad.
In October 2022, Vijin Varghese, the managing director of Kochi-based Yumito Foods, was arrested in Mumbai by DRI agents after they found 50.2 kg of cocaine worth Rs 502 crore in a container of imported fruit. He was also involved in a related case where Rs 1,476 crore worth of ice and cocaine were found in cartons of oranges from South Africa that his company had brought in.