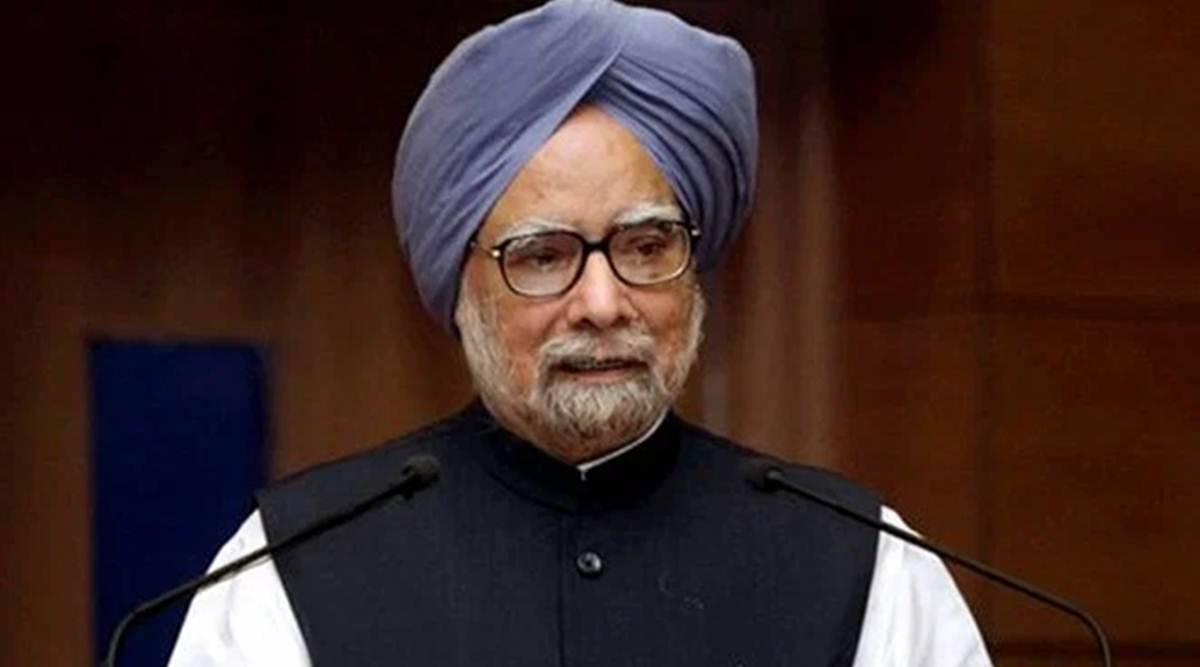 The India-UK Achievers Honours in London recently gave former prime minister Dr. Manmohan Singh a Lifetime Achievement Honour for his work in politics and business.
The award was announced at an awards ceremony last week. The National Indian Students and Alumni Union (NISAU) UK will give the honour to Dr. Singh in New Delhi at a later date.
The India-UK Achievers Honours, given by NISAU UK in partnership with the British Council in India and the UK's Department for International Trade (DIT), recognise the achievements of Indian students who studied at British universities. Dr. Singh's academic achievements at the Universities of Oxford and Cambridge are recognised by the Lifetime Achievement Honour.
In a written message, Dr. Singh said, "I am very moved by this act, which means even more coming from young people, who are the future of our country and of the ties between our two countries."
"Our educational partnership is a key part of the relationship between India and the UK. Mahatma Gandhi, Jawaharlal Nehru, Dr. B.R. Ambedkar, Sardar Patel, and many other "founding fathers" of our country went to school in the UK. They went on to become great leaders and left a legacy that continues to inspire India and the rest of the world. "Many Indian students have had the chance to study in the UK over the years," said the economist who was prime minister from 2004 to 2014. He is 90 years old.
To celebrate the 75th anniversary of India's independence, the first-ever India UK Achievers Honours recognised 75 high achievers and some key Outstanding Achievers who help build a living bridge between India and the UK.
At the ceremony for giving out awards on January 25, British Indian peer Lord Karan Bilimoria was given the Living Legend Honor.
"Everyone who has won an award is the living bridge that both countries talk about. Bilimoria, who is a patron of NISAU UK, said, "Their accomplishments give people here in the UK and in India hope."
The Living Legend Honor was also given to Labour Party MP Virendra Sharma, who is also a patron of NISAU UK.
"India and the UK work well together and are natural friends and allies. "Where there was once an exploitative relationship, there is now a partnership of equals that represents democracy, business, and technology," said Sharma.
According to NISAU UK, an eminent jury looked at a lot of nominations and chose India's 75 top achievers and 8 outstanding achievers after a rigorous process.
"Working on the Honours has been a once-in-a-lifetime experience for the NISAU UK team. We've always known that the work of Indians who graduated from British universities was amazing, but I don't think any of us realised how much it changes the world," said Sanam Arora, Chair of NISAU UK.
Bollywood actor Parineeti Chopra, Aam Aadmi Party (AAP) spokesperson Raghav Chadha, Serum Institute of India CEO Adar Poonawalla, and Indian women's football team goalkeeper Aditi Chauhan were some of the Outstanding Achievers who were given awards.