India
Make-in-India is neither "isolationist" nor intended solely for the country: King Rajnath Singh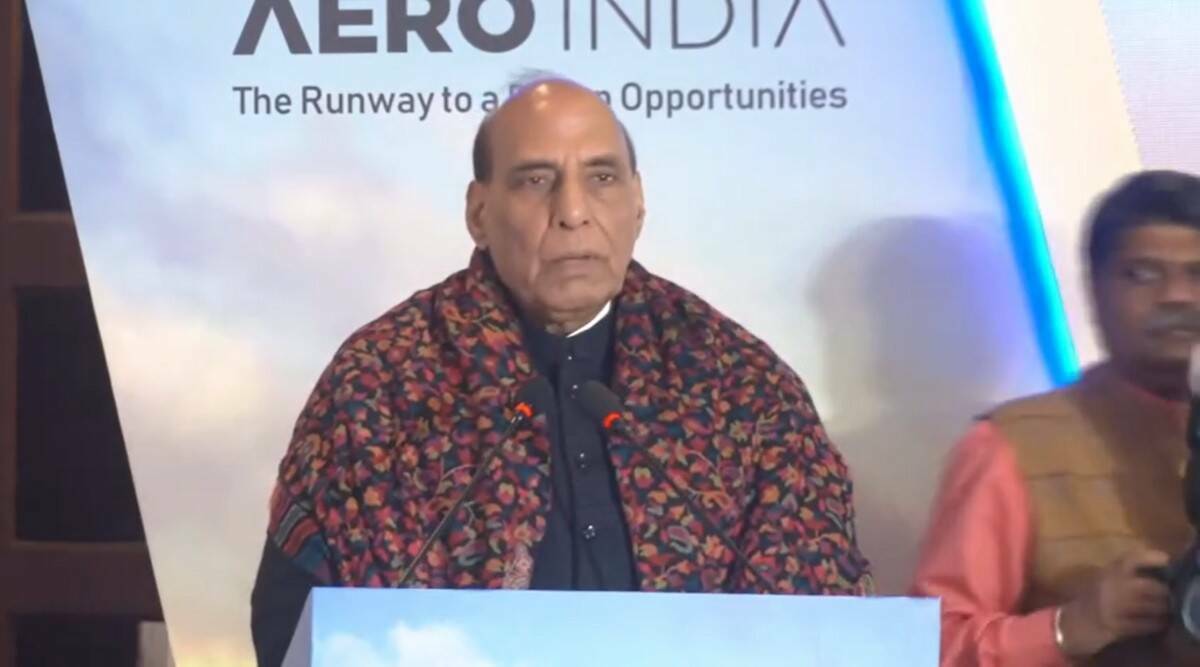 Defense Minister Rajnath Singh stated on Monday that India's 'Make in India' initiatives are neither "isolationist" nor intended solely for India.
He said that India does not believe in a hierarchical model of world order in which a few countries are deemed superior to others, adding that India's international relations are driven by the fundamental principle of " sovereign equality and dignity."
Here, he addressed the 'Ambassadors' Round Table' in advance of Aero India-2023, India's flagship international aviation trade expo, which is set to take place in Bengaluru from February 13 to 17.
Speaking at the Ambassadors' Conference in New Delhi. https://t.co/pATzEc7WNP

— Rajnath Singh (@rajnathsingh) January 9, 2023
Rajnath stated that the self-reliance effort marks the start of a new paradigm of engagement with India's partner nations, highlighting India's expanding defence industrial capabilities.
"Partnerships are being formed with global defence industry titans," he continued, citing India's contract with Tata Advanced Systems Limited and Airbus Defence and Space SA of Spain to manufacture C-295 aircraft for the Indian Air Force.
Underscoring that Make-in-India encompasses make-for-the-world, he reminded the ambassadors that "partnerships" and "joint efforts" are the two terms that distinguish India's defence partnership from those of other countries.
"When we acquire defence equipment from our partner nations, they frequently share their technical know-how, establish production facilities in India, and collaborate with our domestic companies for various subsystems. And when we export our defence equipment to our allies, we offer our full assistance for the buyer's capability growth through technology transfer, training, and co-production," he stated.
Rajnath stated, "We want to develop symbiotic partnerships in which we can learn from one another, grow together, and create a win-win situation for everyone." He also stated that he sees the G20 Presidency as an opportunity to highlight India's three D's: development, democracy, and diversity.
The minister of defense's remarks come at a time when the administration is pushing for increased self-reliance in the defence sector and a plethora of policy measures to support this objective. Among these are notifying three positive indigenisation lists for equipment on which there will be an import ban beyond the indicated dates, allocating a separate budget for domestic procurement, and restructuring the Ordnance Factory Board by dividing it into seven defence PSUs.
Military exports
The minister of defence stated that India's defence exports have increased eightfold over the past five years and now span 75 countries.
According to a report by the Stockholm International Peace Research Institute (SIPRI), India ranks 23rd on a list of the 25 largest exporters of significant armaments and has a 0.2% proportion of global arms exports between 2017 and 2021, up from 0.1% in the preceding years.
The Philippines signed a $375 million contract for the BrahMos supersonic cruise missile; Mauritius purchased an enhanced variant of the advanced light helicopter (ALH Mark III); and Kalyani Strategic Systems and an unnamed country agreed to purchase artillery pieces for $155 million.
The defence minister further stated that Aero India-2023 will be larger than its predecessor. Aero India-2021 attracted approximately 600 physical exhibitors and an additional 108 virtual exhibitors. Until now, over 645 exhibitors have registered for Aero India 2023. Aero India-2023 follows by three months India's biennial defence exhibition, DefExpo-2022, which was held in Gandhinagar, Gujarat, in October.