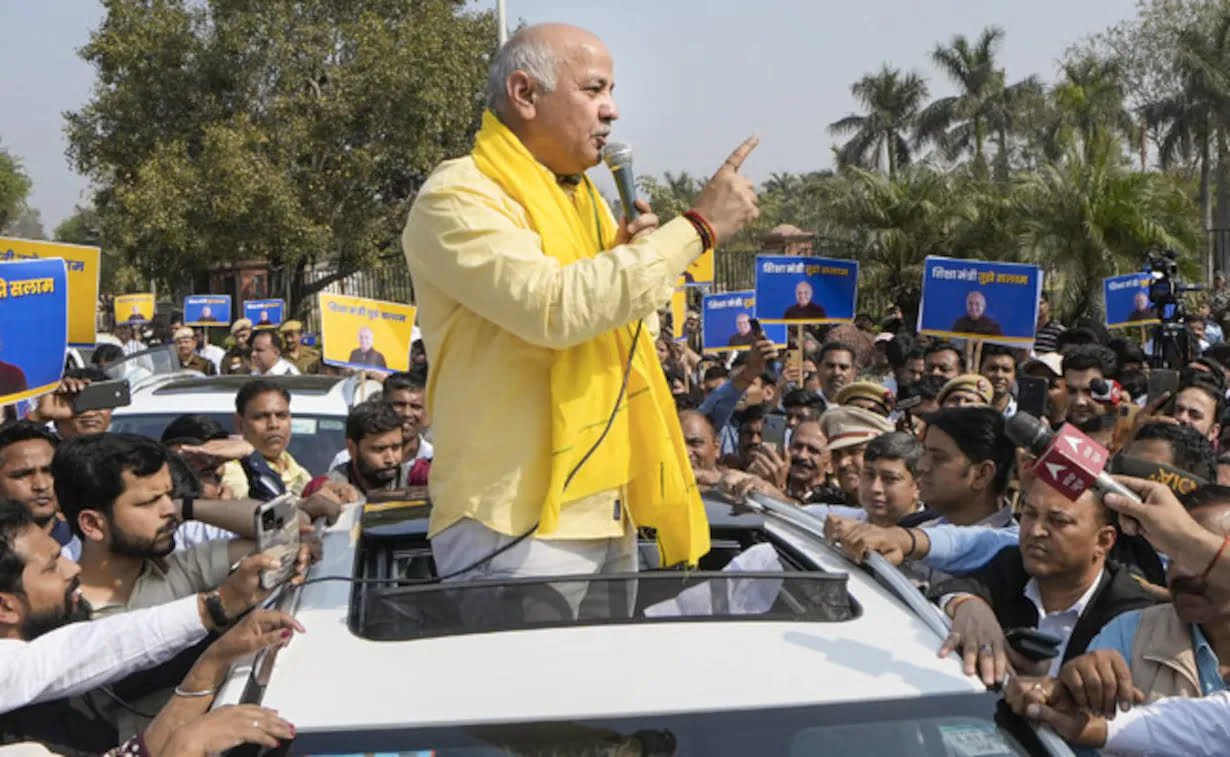 Manish Sisodia, the deputy chief minister of Delhi, challenged his detention and the manner of the CBI's probe in the alleged liquor scam case in the Supreme Court on Tuesday. The matter was brought to Chief Justice of India DY Chandrachud at 10.30 a.m. for an urgent listing, and he agreed to hear it on Tuesday at 3.50 p.m.
Sunday evening, Sisodia was arrested for alleged wrongdoing in creating and implementing the now-abandoned Delhi excise policy 2021-22.
A special court in Delhi remanded him to the custody of the CBI for a five-day interrogation in an effort to uncover the alleged fraud. When sentencing Sisodia to CBI detention, the Rouse Avenue Court ordered that the AAP leader's interrogation during the remand period is conducted at a location with CCTV coverage in conformity with Supreme Court standards and that the CBI maintain the film.
In light of the facts and circumstances, the court has ordered that the accused be remanded to CBI custody for five days, until March 4, in order to undergo extensive interrogation.
During arguments, the CBI attorney told the court that the Delhi deputy CM's interrogation in custody is necessary for a thorough probe of the case. In its request for Sisodia's five-day detention, the CBI stated, "Conspiracy was developed in a very planned and hidden manner."
Sunday, the CBI stated Sisodia's arrests, alleging that he was providing evasive answers and not cooperating with the ongoing probe in the liquor scam case.
To refute the CBI's position, the minister's attorney stated that there cannot be "self-incrimination" and that not providing the requested response cannot be taken as a lack of cooperation. The defence attorneys further asserted that the policy was approved by the lieutenant governor (LG) at the time, who did not object to modifications now included in the claims.
MK Nagpal, a special judge in Rouse Avenue Court, granted the agency's appeal.
The detention of Sisodia, the second minister of the Capital's elected government to be arrested by a federal agency, has sparked indignation and demonstrations from his party.
Related Posts