India
Members of the Lok Sabha call for the government to act immediately to address the issue of drug usage.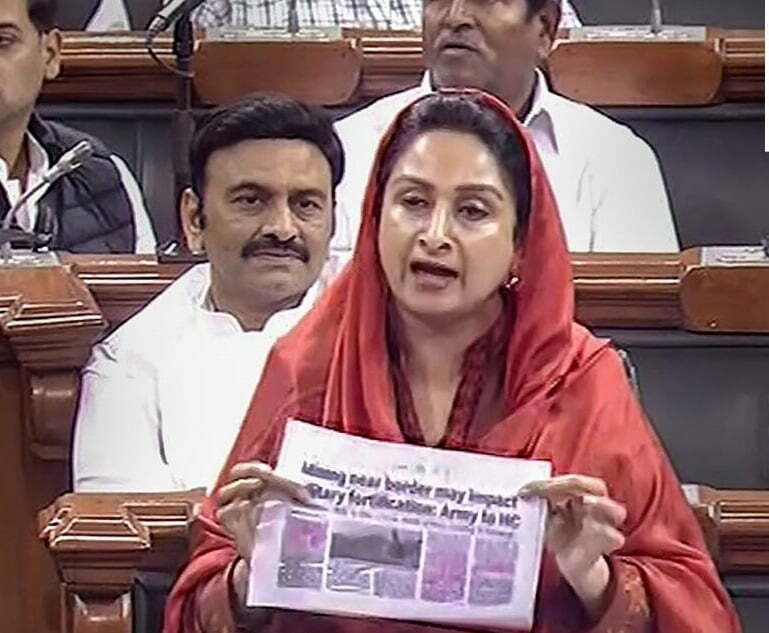 Tuesday's brief Lok Sabha debate on the issue of drug misuse in the nation was dominated by the addiction to drugs in Punjab and deaths from drinking illicit alcohol in Bihar. Members urged the Centre to address the issue without any laxity.
Harsimrat Kaur Badal, a member of the Shiromani Akali Dal (SAD), started the conversation by blaming the Punjab AAP administration for the condition the state is in. Her words directed against Punjab Chief Minister Bhagwant Mann were taken out of context.
The entire nation will be impacted by this narco-terrorism, she claimed. Kalyan Banerjee, a member of the Trinamool Congress, emphasised that decision-makers need to take into account the fact that India is tucked between the Golden Triangle and the Golden Crescent, the two greatest opium-producing regions in the world.
The Golden Triangle is made up of Thailand, Myanmar, Vietnam, and Laos, whereas the Golden Crescent region includes Pakistan, Afghanistan, and Iran. Many other speeches also made reference to this.
NCP leader Supriya Sule stated that there are some loopholes in the government's drug misuse prevention programme, particularly with regard to de-stigmatizing the problem. She cited as success tales the actor Deepika Padukone's battle with depression and Sanjay Dutt's battle with drug misuse and eventual victory. How can we use those symbols to educate kids and give them the willpower to reject drugs? We need to have academic talks, I believe," she remarked.
P V Midhun Reddy, a member of the YSRCP, encouraged the government to combat drug misuse with the same ferocity that it used to combat the Covid-19 outbreak.
BJP members and JD(U) leader Mahabali Singh got into a verbal brawl over the allegations made against the Bihar government regarding the hooch tragedies.
"In Gujarat, there is prohibition, so why did people die there after taking illegal alcohol? Why did people in Uttar Pradesh, Chhattisgarh, and Madhya Pradesh pass away after ingesting illegal alcohol? Anyone who consumes poison will perish, according to Singh.
Asaduddin Owaisi, the leader of AIMIM, asserted that 70% of drugs enter the nation through maritime means. "How are you handling this? Darknet and cryptocurrency are used to buy drugs. What steps is the government taking to address this? stated Owaisi.