India
International
Mike Pompeo says that his counterpart Sushma Swaraj was not "important," but he and S Jaishankar got along well.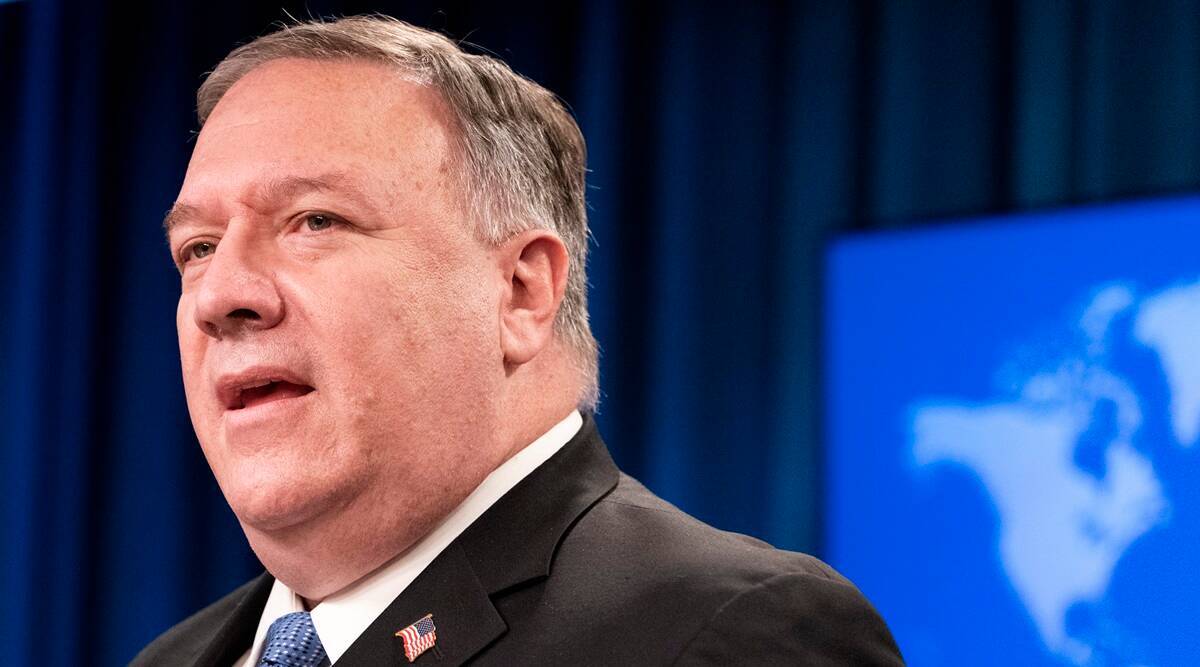 Mike Pompeo, the former US Secretary of State, has said that he never thought of his counterpart Sushma Swaraj as an "important political player" but that he got along great with External Affairs Minister S Jaishankar, with whom he got along well from the first time they met.
In his new book, "Never Give an Inch: Fighting for the America I Love," which came out on Tuesday, Pompeo talks about Swaraj in a negative way. He calls her a "goofball" and a "heartland political hack," which are American slang terms.
From May 2014 to May 2019, Swaraj was the minister of external affairs in the first Modi government. She died in August 2019.
"On the Indian side, my original counterpart was not a very important member of India's foreign policy team. "Instead, I worked closely with National Security Advisor Ajit Doval, who was close to and trusted by Prime Minister Narendra Modi," Pompeo, who is 59 years old, writes in his book.
As a close friend of then-US President Donald Trump, Mike Pompeo was in charge of the CIA during Trump's first two years in office. From 2018 to 2021, he was Secretary of State.
"Subrahmanyam Jaishankar was my second Indian partner.
In May 2019, "J" was sworn in as the new foreign minister of India. I couldn't have gotten a better partner. I really like him. "He speaks seven languages, and one of them is English, which he speaks better than I do," writes a former top American diplomat who is now thinking about running for president in 2024.
Pompeo said of Jaishankar that he was "professional, smart, and a fierce defender of his boss and his country."
"We got along right away. "When we met for the first time, I told him in a very polite way that his predecessor had not been very helpful," he said.
"He (Jaishankar) said he could see why I had problems with his predecessor, who was a fool and a political hack from the heartland. "Be careful; I'm a hack from the Midwest!" I replied in jest. He laughed and said that if that were true, I would be the first political hack from the middle of the country to ever work as an editor on the Harvard Law Review. "Well done, J," said Pompeo. This is a reference to Jaishankar.
Jaishankar told PTI, "I have seen a section in Secretary Pompeo's book that talks about Smt Sushma Swaraj ji. I always thought very highly of her, and we were very close and friendly with each other. I hate the rude slang that has been used for her." In his book, Pompeo also says that the United States' treatment of India was a failure of both parties for decades.
"We are natural allies because we both have a history of democracy, speak the same language, and have ties to each other through people and technology. India is another market where there is a huge demand for American ideas and products. India was the centre of my diplomatic efforts to stop Chinese aggression because of these things and its strategic location in South Asia," he writes.
"The United States, India, Japan, Australia, South Korea, the United Kingdom, and the European Union would have at least three times as much economic power as China, in my opinion. Pompeo says, "I chose to put in a lot of time and work to help make India the next great American ally."