India
Modi will offer Pope Francis an invitation to visit India: Bishop's remains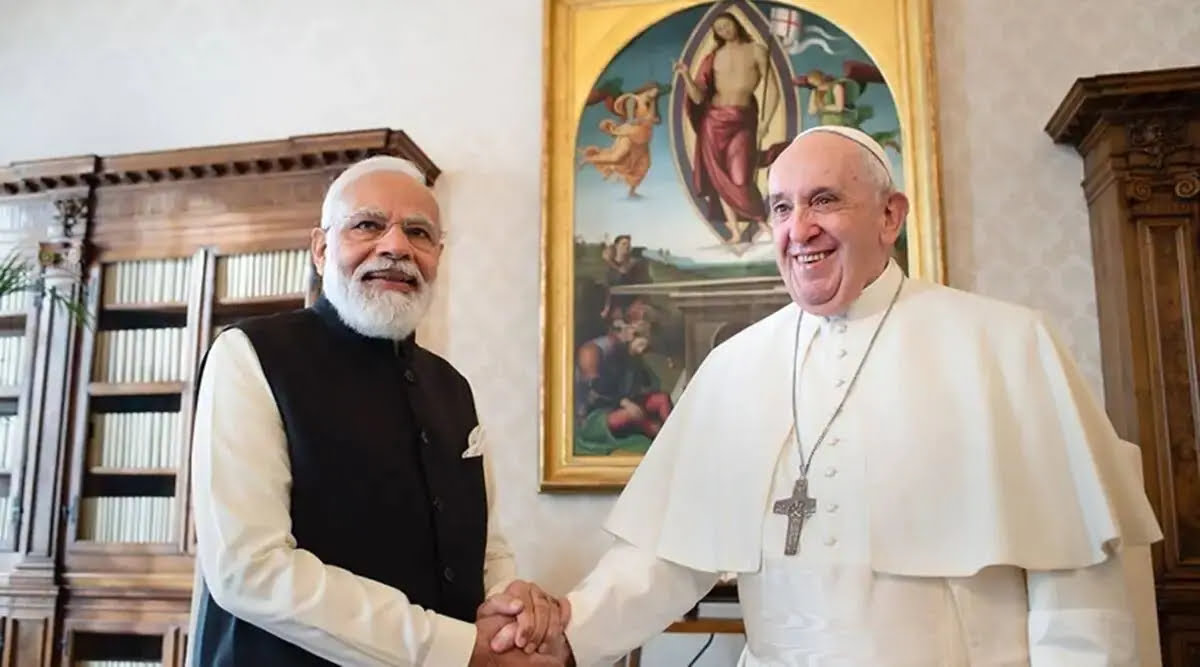 A Bishop's organisation announced Wednesday that Prime Minister Narendra Modi would invite Pope Francis to visit India.
Archbishop Andrews Thazhath, head of the Catholic Bishops' Conference of India (CBCI), met with the Prime Minister to extend Christmas greetings on behalf of the Catholic church. During the meeting, he reiterated Cardinal Oswald Gracias' appeal to welcome Pope Francis to India.
PM Modi considered the appeal of the archbishop. "Prime Minister Manmohan Singh had already extended an invitation to Pope Francis to visit India, which he reinforced when he met Pope Francis at the Vatican on October 31, 2021. According to a CBCI press release, the prime minister declared that he will continue to invite Pope Francis and endeavour to bring him to India.
During their brief encounter, Prime Minister Modi assured Archbishop Thazhath that he would continue to protect minorities, despite the CBCI's request that he address the issue of Christians.
The year prior, the Prime Minister met Pope Francis in the Vatican and tweeted photos of them embracing.