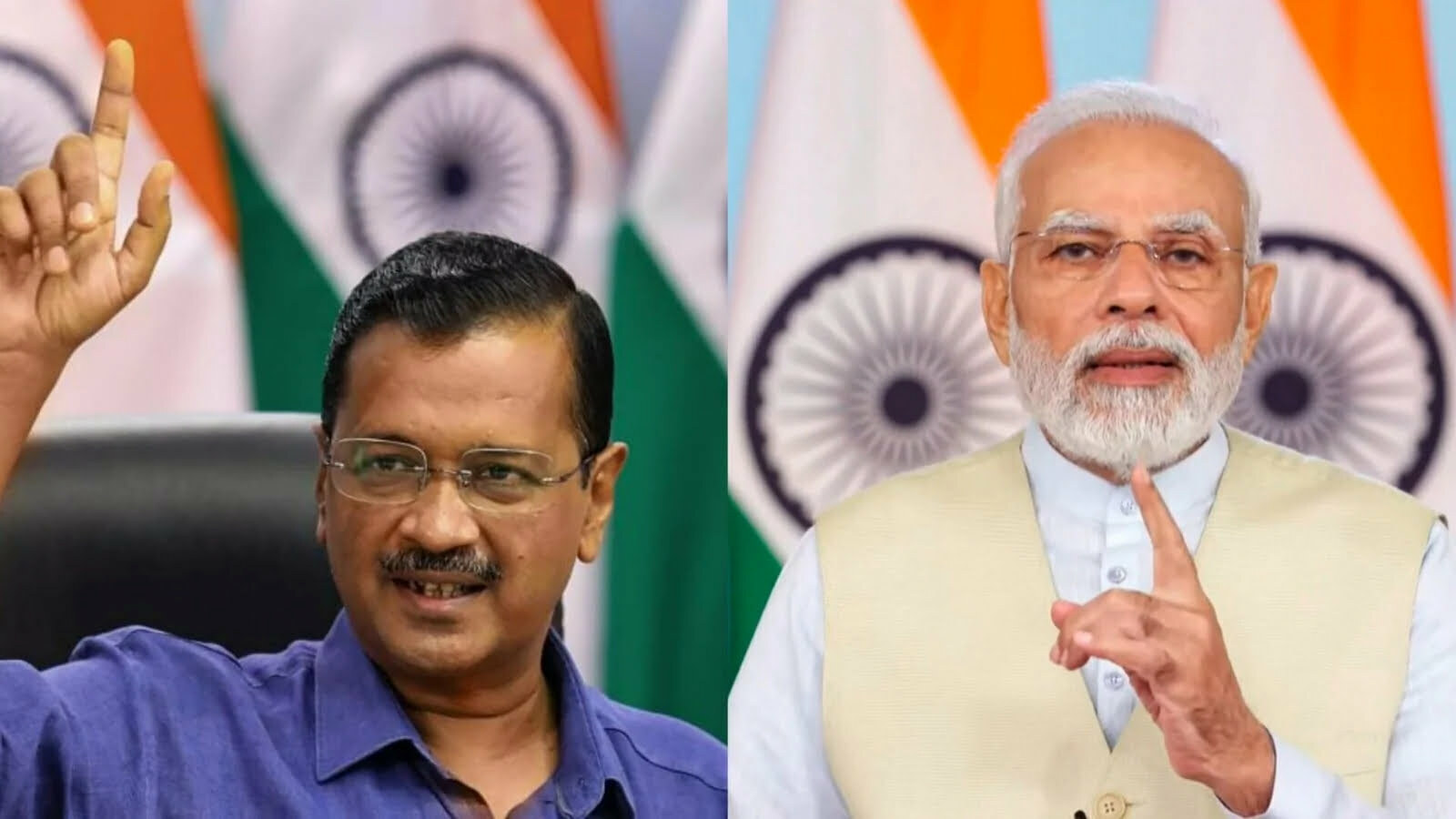 Saturday, an Ahmedabad magistrate court issued summonses to Delhi Chief Minister and Aam Aadmi Party (AAP) national convener Arvind Kejriwal and the party's Rajya Sabha MP Sanjay Singh in connection with a criminal defamation complaint regarding their statements regarding the degree case of Prime Minister Narendra Modi. The court has summoned both leaders to appear on May 23 after finding prima facie that their statements constitute defamation.
The court of additional magistrate Jayeshbhai Limbabhai Patel has opened a criminal investigation against AAP leaders after dismissing a criminal inquiry for defamation filed by Gujarat University Registrar Piyush Patel. It was stated that Kejriwal would be deemed an "accused in his personal capacity" rather than as the Chief Minister of Delhi.
"If the Prime Minister attended Delhi University and Gujarat University, Gujarat University should be ecstatic that their alumnus is now the Prime Minister, but instead, they are attempting to hide… The degree is not displayed because the degree may be bogus or lost… Patel has accused Kejriwal of making defamatory statements, including, "If the degree exists and is authentic, why is it not being awarded?"
In the case of Singh, Patel has alleged defamation for his remark that "(the) Prime Minister is doing everything he can to prove that a fake degree is legitimate." The complaint alleged that the statement was intended to harm the university's reputation, despite the speaker's knowledge that such statements were defamatory.
The registrar alleged in the criminal complaint that the two AAP leaders made the statements after the Gujarat High Court overturned an order of the Central Information Commission (CIC) that had directed the university to "search for information" regarding PM Modi's degrees. In its March 31 order, the High Court also imposed a Rs 25,000 fine on Kejriwal.
According to Patel, Kejriwal and Singh made "defamatory statements" at press conferences on April 1 and April 2, respectively.
Patel argued that such statements do not qualify as matters of the state based on a Supreme Court ruling that a "complaint filed by an individual member of the collection of the defamed person is maintainable."
After recording testimony from four witnesses and analysing electronic records, the court stated, "A reasonable person can infer that Gujarat University issues false and phoney degrees and is involved in fraudulent activity… This is the evidentiary basis for the conclusion,"
The court remarked, "…on the face of it, Gujarat University, an institution established in accordance with constitutional provisions… It is evident that it will tarnish the university's reputation in the minds of the public."
In addition, "instead of serving their constituents, political figures harbour animosity towards one another, work directly or indirectly to harm the opponent personally, and violate the trust of their constituents."
Related Posts