India
Mohan Bhagwat didn't point fingers at any particular community in his comments on population 'balance'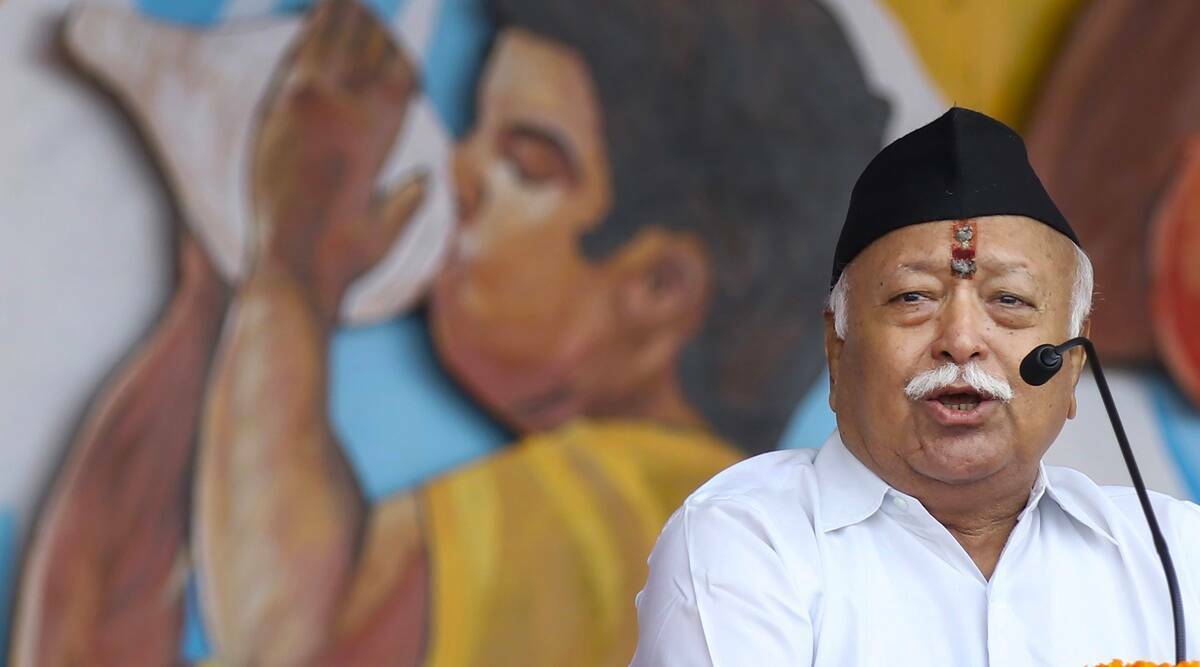 The former chief election commissioner, S Y Quraishi, stated on Wednesday that RSS chief Mohan Bhagwat did not point fingers at any particular community in his remarks on population control policy.
Bhagwat is right of the opinion that family planning should be adopted by all sections of Indian society, according to Quraishi, who has busted many myths related to Muslim population numbers in his book "The Population Myth: Islam, Family Planning and Politics in India".
Ahead of the annual RSS Dussehra rally at the Reshimbagh Ground in Nagpur, Bhagwat suggested that India develop a comprehensive population control policy that equally flagged all social groups on the issue of demographic "imbalance".
As Quraishi explained, the media will closely examine the Rashtriya Swayamsevak Sangh (RSS) Sarsanghchalak's Vijayadashami speech, particularly his references to the population. Several people have mentioned my book, "Population Myth – Islam, Family Planning, and Politics in India," which I presented to Mr Bhagwaat just recently where I briefly discussed its focal points," Quraishi told PTI.
It was important that the RSS chief heard what I had to say.
"I thought Mr. Bhagwat was very comprehensive and balanced in his speech. He didn't point fingers at any particular community. The former bureaucrat mentioned the dimensions and debate on population – "a burden or an asset."
Bhagwat spoke out about the factors that affect population behaviour Quraishi stated and pointed out that RSS chief Quraishi claimed that the number of children depends on maternal health, education, and individual desire.
Quraishi observed that Bhagwat stated that the population policy must be developed, taking all these factors into consideration.
He also referred to Bhagwat's comments that population imbalances can lead to changes to geographical boundaries.
Quraishi stated that the RSS chief had mentioned East Timor and South Sudan in this context.
Quraishi referred to Bhagwat's comments that population control and religion-based population balance are essential subjects that cannot be ignored.
He said that every population policy analysis in the past seven decades had identified pockets of poor family planning performance, mainly among Muslims. However, no specific measures have been suggested or taken to overcome this resistance.
Quraishi stated that the Muslim community has been adopting family planning more frequently, which has resulted in a dramatic decrease in the gap between the population growth and other communities.
He said that the gap in total fertility rate (TFR) between Hindus and Muslims was 1.1 in 1991-92's National Family Health Survey ( NFHS). He now has it at 0.3 in NFHS 5 2022.
This is because Muslims have adopted family planning faster than Hindus. The gap would have been closed if the unmet needs of Muslims, 12 per cent, the highest of all communities, was met on priority," said the ex-chief election commissioner.
He stated that plenty of evidence supports the belief that Muslims are keen to adopt family planning proactively. However, it would be more convenient for them to get these services sooner.
He stated, "Mr Bhagwat was right in his speech that family planning should be adopted by all sections of Indian society, for which the determining factors such as literacy, income, and service delivery are crucial."
Quraishi was one Muslim intellectual who met Bhagwat recently to strengthen communal harmony.
Bhagwat met Quraishi, Delhi's former lieutenant governor Najeeb, former Aligarh Muslim University vice-chancellor Zameer Uddin Shah, and former MP Shahid Siddiqui as Saeed Shervani, recently.
Bhagwat had reportedly brought up the topic of Hindus using the term "kafir", which he claimed does not convey a positive message. A group of Muslim intellectuals opposed the use of the word "kafir" for Hindus by right-wing activists who call Muslims "jihadi" or "Pakistanis."
Bhagwat was also reportedly informed by them that the true intent of the word 'kafir' was something else, but it is being used as abuse in some quarters.
It is believed that the RSS chief, as it was revealed, acknowledged the views expressed by the intellectuals and stressed that the "DNA of all Hindus" and "DNA of all Muslims are the same".