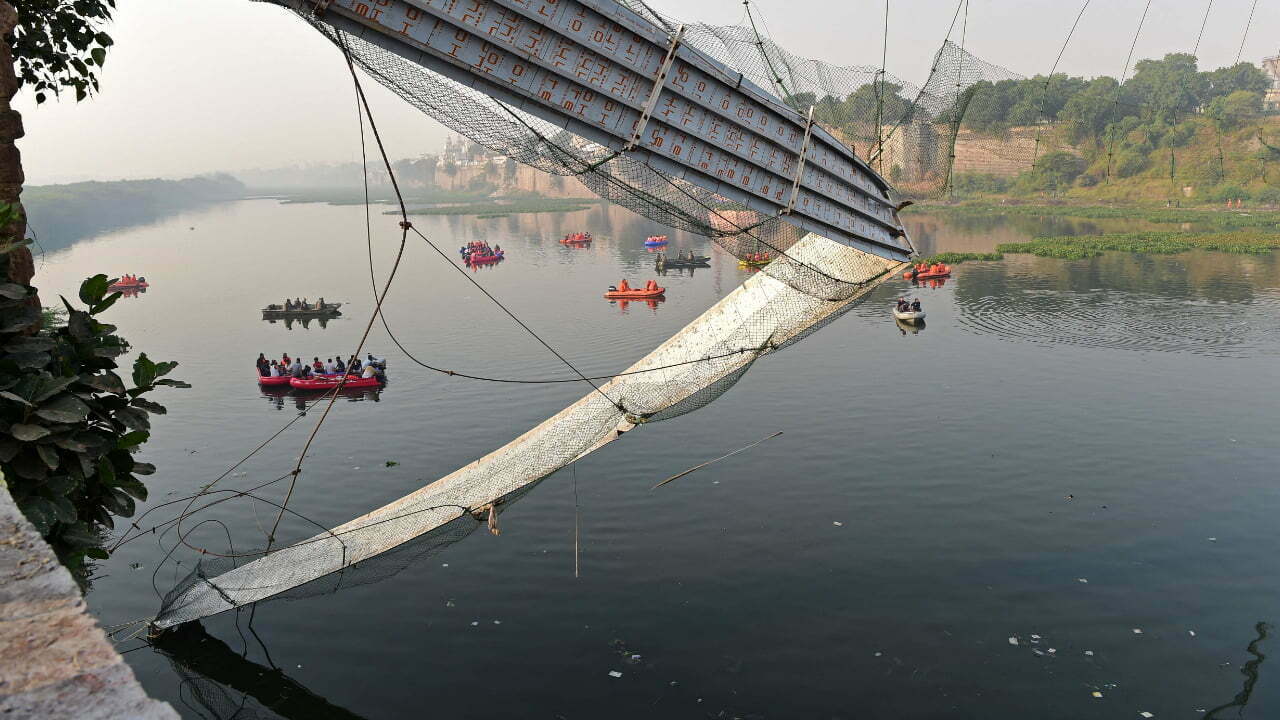 As part of its preliminary investigation into the Morbi bridge collapse, the Gujarat government's Special Investigation Team (SIT) found that nearly half of the wires on one cable were corroded and that old suspenders were welded onto new ones. These were major mistakes that led to the disaster, which killed 135 people.
The five-person SIT sent in its "Preliminary Report on Morbi Bridge Incident" in December 2022, which includes these findings. The state urban development department gave the report to the Morbi Municipality not too long ago.
The Oreva Group was in charge of running and fixing up the Machchu river suspension bridge built by the British in the 1800s and which fell on October 30 of last year. The SIT found several problems with how the bridge was fixed, maintained, and run.
The SIT was made up of an IAS officer named Rajkumar Beniwal, an IPS officer named Subhash Trivedi, a secretary and a chief engineer from the state department of roads and buildings, and a professor of structural engineering.
The SIT found that one of the two main cables of the bridge, which was built by the previous rulers in 1887 over the Machchhu river, had corrosion problems and that nearly half of its wires "may have already been broken" before the cable broke on October 30 evening. The SIT says that the tragedy happened because the main cable on the upstream side broke, which caused the accident.
During the renovations, the SIT also found that "old suspenders (steel rods that connect the cable to the platform deck) were replaced with new ones."
Notably, the Morbi municipality gave the contract to maintain and run the bridge to Oreva Group (Ajanta Manufacturing Limited) without getting approval from the general board. Oreva Group closed the bridge in March 2022 for repairs and reopened it on October 26 without any approval or inspection.