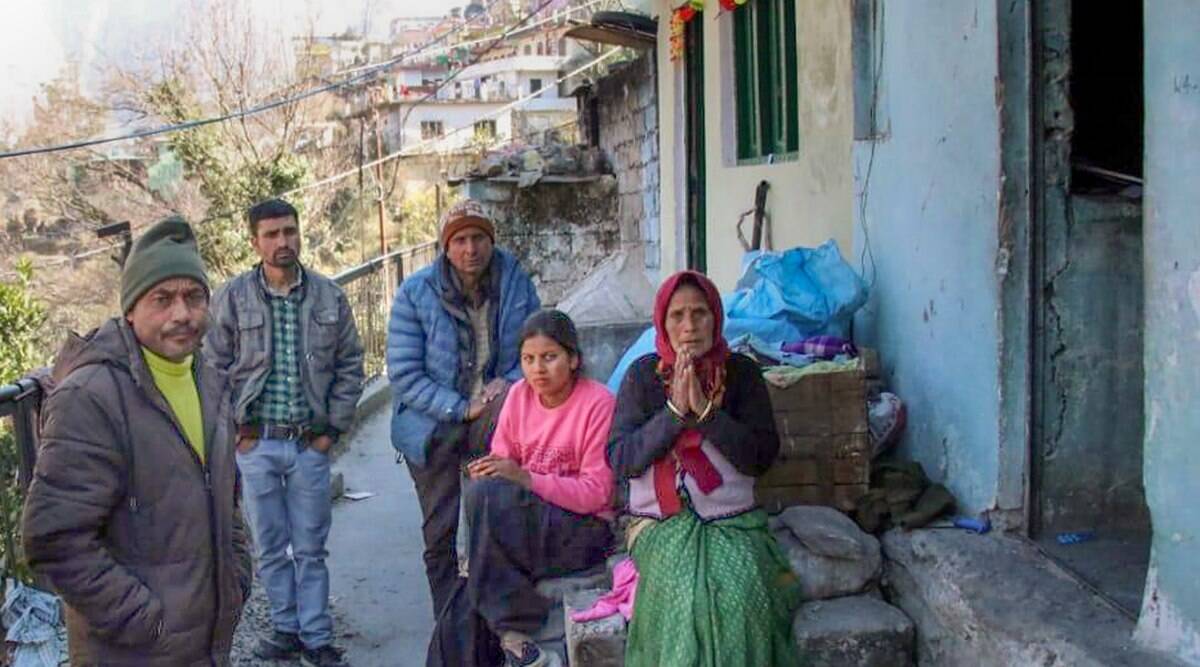 A day after Joshimath was declared a landslide-subsidence zone, authorities have stepped up relief and rescue efforts in the Uttarakhand town, where 68 additional houses have developed cracks.
According to a bulletin from the Disaster Management Authority Chamoli, 82 families have been relocated to safe sites in the town, despite the fact that the total number of homes impacted by subsidence has increased to 678.
Earlier in the day, Uttarakhand Chief Secretary SS Sandhu maintained that every minute is crucial and ordered the immediate evacuation of people from the impacted area, despite the fact that a number of inhabitants are still reluctant to leave their unsafe houses.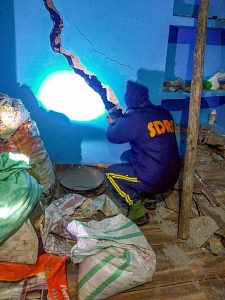 The local administration has marked more than 200 dangerous dwellings with a red cross. According to PTI, the state government has requested their residents to relocate to temporary relief shelters or rented housing, for which each family will receive Rs 4,000 per month for the next six months.
Centre deploys NDRF personnel; 16 relief centres in place
National Disaster Response Force and State Disaster Response Force personnel have been mobilised for relief and rescue operations.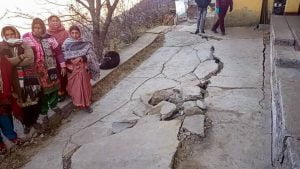 Around sixteen temporary relief centres have been constructed in Joshimath for the affected population. In addition, 19 additional hotels, guesthouses, and schools have been identified, along with 20 structures outside the city limits of Pipalkoti.
Sandhu convened a meeting with state secretariat officials to discuss the situation and requested that they expedite the evacuation procedure. He stated that work to stop toe erosion in the subsidence-affected areas should begin immediately and that dilapidated homes with large cracks should be demolished as soon as possible to prevent further harm.
In addition, he stated that broken drinking water pipelines and sewer lines must be fixed immediately, as they could complicate matters in the subsidence zone.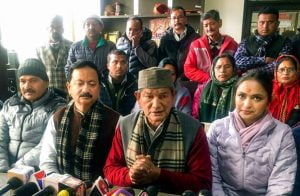 Congress requests that the Joshimath crisis be deemed a national emergency.
Monday, the Congress urged that the land subsidence crisis in Joshimath be designated a national disaster and that all development projects in the region be paused until experts and environmentalists provide a report on the matter.
The opposition party referred to it as a man-made tragedy and demanded increased compensation for each home harmed by "unrestrained development" in the region. It requested that the government retain the existing town of Joshimath and build a new town to rehabilitate its citizens.
President of the Congress Mallikarjun Kharge stated, "Protect nature. The entire nation is concerned and stands in solidarity with the people of Joshimath, where unrestrained development has produced fissures in Uttarakhand's "Devsthal." "We have three demands for the Modi administration: Joshimath must be declared a "national disaster."
"Stop all new projects, including railways and hydropower, until a newly established committee of specialists, scientists, conservationists, and locals delivers its findings," he tweeted in Hindi.
Kharge also suggested that the Joshimath evictees receive substantial compensation from the PM CARES fund, rather than just Rs 5,000.
Former chief minister Harish Rawat has also urged an increase in compensation to Rs. 50,000 per victim and the establishment of a "new Joshimath" while conserving the existing town.
PM Modi holds review meeting
The Prime Minister's Office (PMO) held a high-level review meeting on Sunday to analyse the current situation, where it was determined that the immediate priority should be the protection of those residing in the impacted area. In addition, the PMO is believed to have instructed senior state government officials to develop a clear and constant communication route with the citizens.
"During the meeting, Chief Secretary of Uttarakhand Sukhbir Singh Sandhu briefed the officials that state and district officials, with the assistance of Central specialists, had evaluated the situation on the ground and determined that a 350-meter-wide strip of land is affected. In addition, he reported that impacted households are being relocated to safe areas, and that the state government has also sanctioned Rs 1 crore from the CM's Relief Fund, which would be used primarily to help affected families pay rent.
Given the region's vulnerable ecosystem, the Centre has also requested that specialists draught short- and long-term plans for conservation and rehabilitation.
Senior Uttarakhand government officials, including Chief Secretary Sukhbir Singh Sandhu, DGP Ashok Kumar, and Secretary to the Chief Minister R Meenakshi Sundaram, visited the worst-affected regions of Manohar Bagh, Singdhar, and Marwari and urged residents to relocate to temporary relief centres.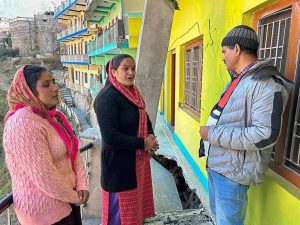 Sunday, Prime Minister Narendra Modi called the Chief Minister of Uttarakhand, Pushkar Singh Dhami, and assured him of all possible assistance for the situation in Joshimath. He also inquired about the rehabilitative measures being implemented. Dhami stated in a tweet, "The Joshimath situation is being analysed. We will also determine whether other mountain villages have reached their tolerance limit."
The Uttarakhand government approved Rs 1 crore from the Chief Minister's relief fund on Saturday (January 7) to assist affected families with rent. The affected families will receive Rs 4,000 monthly rent for the next six months, per an official statement.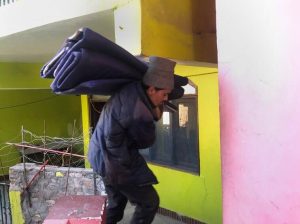 NTPC's relationship with Joshimath is eroding.
National Thermal Power Corporation (NTPC) asserted that its 12,1-kilometer-long tunnel has nothing to do with the recent soil sinking in the city. This occurred on January 5 (Thursday), the day work on the 4130 MW Tapovan Vishnugad hydroelectric project was halted in response to furious protests by Joshimath villagers.
"The NTPC-built tunnel does not pass beneath the town of Joshimath." This tunnel is now being excavated by a tunnel boring machine (TBM), and no blasting is taking place," NTPC said in a statement on Thursday. The purpose of the tunnel is to transport river water to the plant's turbine.
The corporation neglected to note that its TBM has a history of security issues. In fact, according to official records obtained by The Deccan Era, there has been a string of "aquifer ingress" incidents along the tunnel of the Tapovan Vishnugad hydroelectric project since December 2009. These incidents involve the TBM breaking through rock containing groundwater.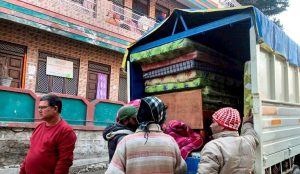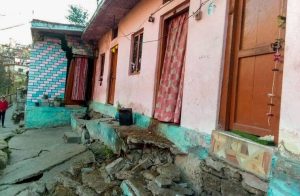 Will the Ministry of Earth Sciences monitor Joshimath?
The Union Earth Sciences Ministry, which has not previously monitored Joshimath, is likely to begin regular monitoring of the region. It will also improve micro-zoning and mapping in these regions.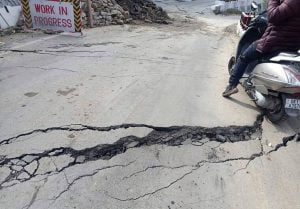 With several organisations monitoring seismic activity and natural disasters around the nation, the Ministry has thus far been limited to actively monitoring only earthquakes of magnitude 3.5 or more. It is anticipated to expand to encompass all earthquake-prone regions, including those where earthquakes and tremors of lesser magnitude occur often.