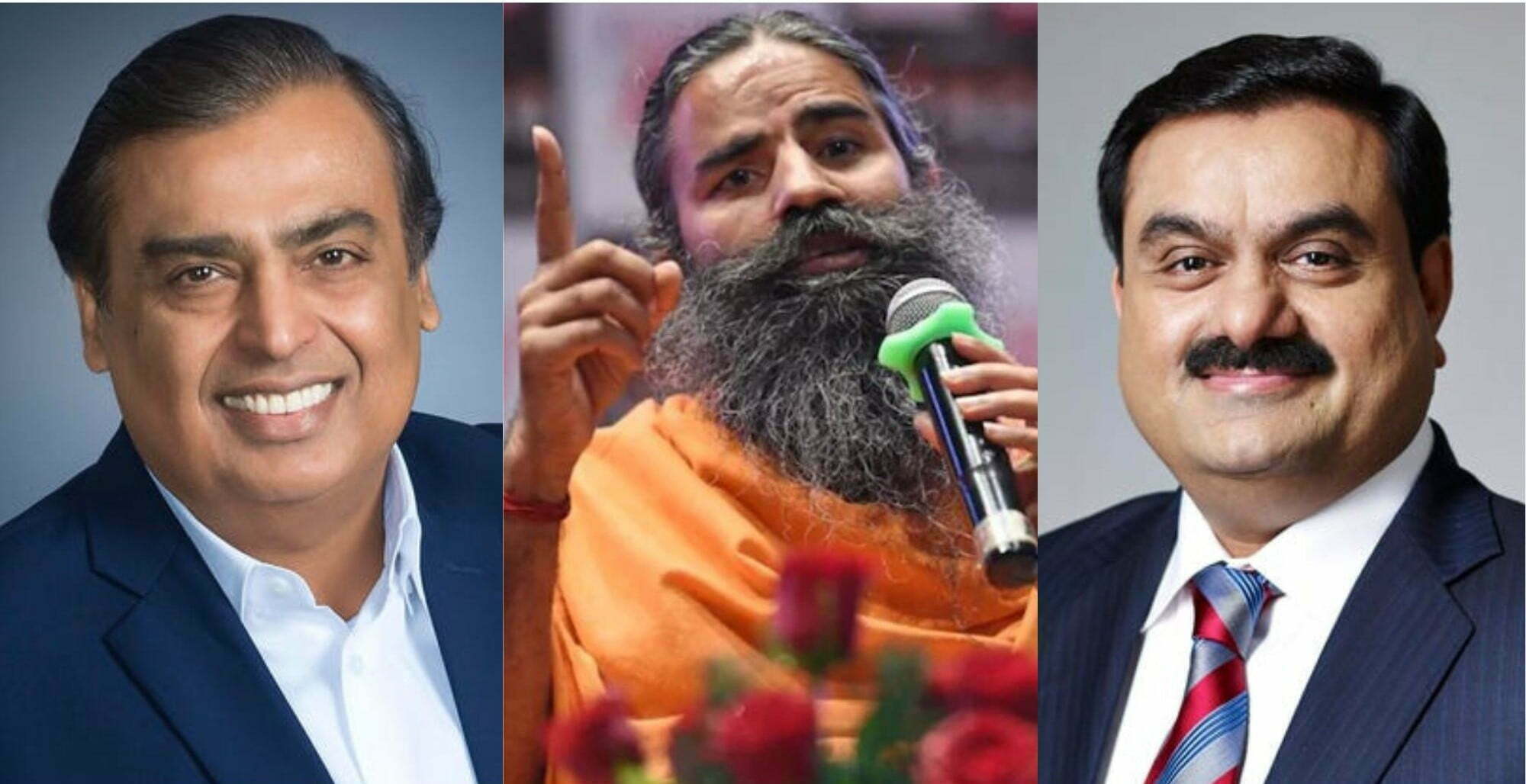 In Goa, Yoga guru Ramdev said that the three days he spent there were more valuable than the time of billionaire businessmen like Mukesh Ambani and Gautam Adani. The founder of Patanjali Ayurved, a multinational conglomerate holding company, told the news agency PTI that corporations spend 99 percent of their time on their own interests, while a seer uses his or her time for the good of everyone.
On Sunday, at a ceremony in Panaji to honour his assistant Acharya Balkrishna, he said, "I have come here for three days from Haridwar. The value of my time is more than that of Adani, Ambani, Tata, Birla. Corporates spend 99 percent of their time on self-interest, while a seer's time is for the common good."
Ramdev praised Balkrishna for turning Patanjali from a sick company into a company with a 40,000 crore turnover this financial year thanks to his professional governance, transparent management, and accountability.
India's dream of becoming "param vaibhavshali" can come true if empires like Patanjali are built.
Saturday, Ramdev said that the number of cancer cases in the country went up after the Covid-19 pandemic. However, medical experts said that there was no link between the two events and that the rise in cancer cases was a normal thing.
A well-known oncologist said that the rise of 5% per year in cancer cases has nothing to do with the pandemic. Ramdev said this while talking to a crowd early in the morning at Miramar beach in Goa, where his Patanjali Yog Samiti had set up a yoga camp.