India
Murmu at Swachh Bharat Diwas event: 60 crore people have changed their open defecation habits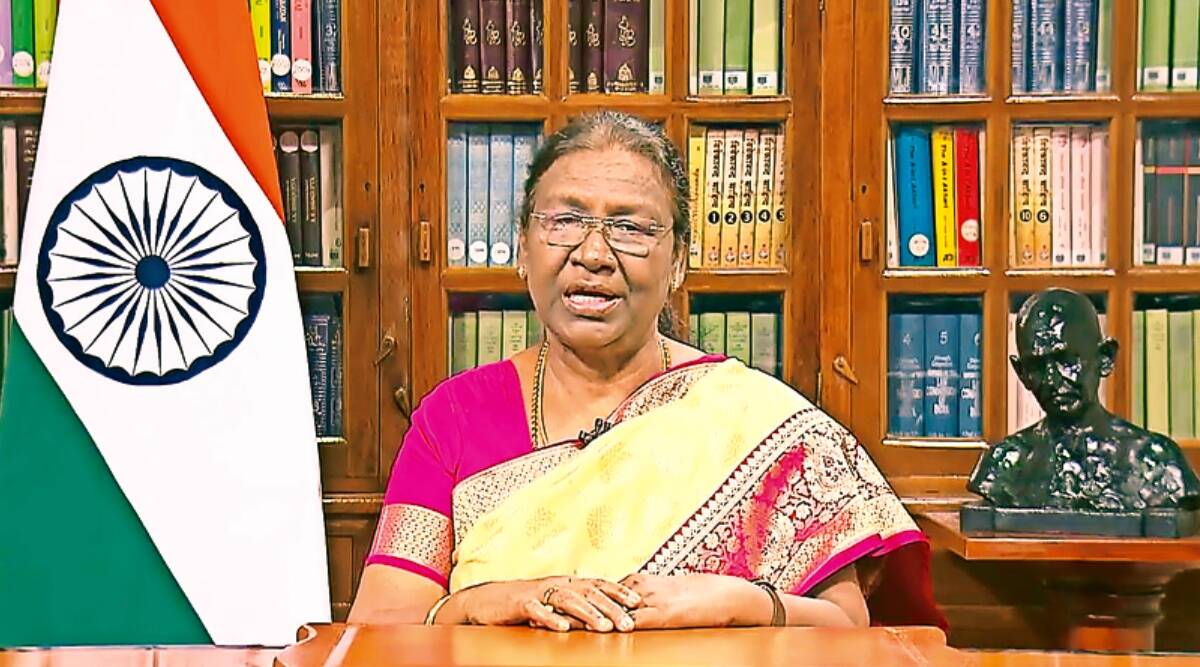 Droupadi Murmu said on Sunday that India has achieved Sustainable Development Goal number 6 11 years ahead of time.
Murmu told an event to commemorate Swachh Bharat Diwas that over 11 crore toilets have been built since 'Swachh Bharat Mission-Gramin' launched in 2014. About 60 crore people have changed their habits of open defecation for the better since then. It was through this mission that India reached Sustainable Development Goal no.-6 11 years ahead of its 2030 deadline, she said.
Murmu said 'Swachh Bharat Mission-Gramin' was about changing behaviours. She says that during the Covid pandemic, everyone realized that toilets, handwashing, and tap water protected everyone.
The event was organized by Jal Shakti Ministry. Various awards were given out at this event for Swachh Survekshan Grameen.
'Swachh Bharat Mission-Gramin' is in its second phase, which aims to make all 621,000 villages ODF Plus by 2020. Having beat open defecation, now we have to deal with more complex and technical stuff like solid and liquid waste management," the ministry said.
According to the report, more than 1.16 lakh villages have been declared ODF Plus since the second phase of Swachh Bharat Mission-Gramin started. About three lakh villages are working on solid and liquid waste management.
He said the government is also working on providing quality drinking water to every house along with cleanliness. Every household will have regular, quality drinking water by the year 2024 under the "Jal Jeevan Mission".
The number of rural households that have tap water has increased from 3.23 crore in 2019 to 10.27 crore in the past three years since the launch of Jal Jeevan Mission. Water-borne diseases have decreased significantly in recent years thanks to ODF and tap water. But we've got bigger goals. It's important for us to lead the world in water management and sanitation," it said.
Giriraj Singh, Minister of Union Panchayati Raj and Rural Development, and Gajendra Singh Shekhawat, Minister of Jal Shakti, were also there.