India
Murmu breaks protocol and walks two kilometers to Jagannath Temple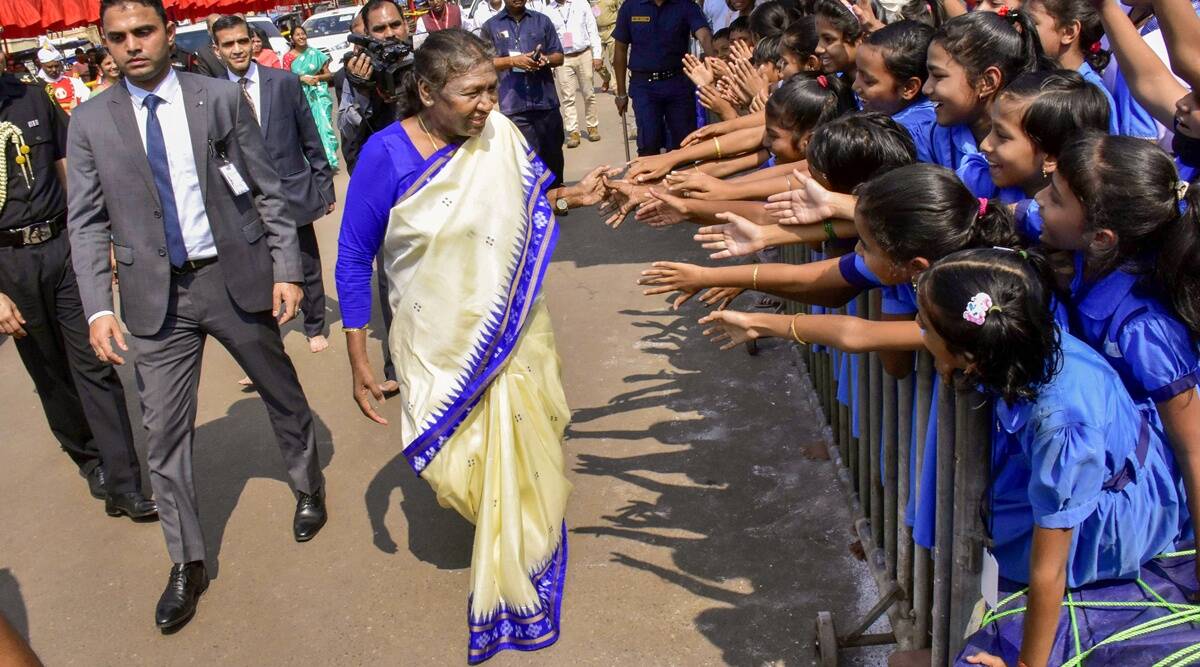 A normally bustling Bada Danda or Grand Road in Puri was under heavy security cover on Thursday with little public activity given President Droupadi Murmu's scheduled visit to Shree Jagannath Temple. As significant portions of the 3-kilometer road were barricaded, darshan for the general public was restricted for more than three hours, from 10.30 am to 1 pm.
The President, however, surprised everyone by breaking protocol and walking down around 2 kilometers to offer prayers at the 12th-century shrine to Lord Jagannath, Odisha's most revered deity.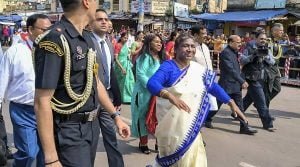 As a result of the rare gesture by the President, who is visiting her home state for the first time since being elected to the highest constitutional office in July, the public was also greatly appreciative, as they lined up on both sides of the Grand Road for hours in advance of her visit. As she leaned over the barricades near the temple, the President waved to the crowd and acknowledged the school students who greeted her.
It is reported that over 25 platoons of police were deployed in the holy town. At the same time, the temple administration made special arrangements so that the President could have a hassle-free experience at the temple.
The local custom is for Murmu to raise both hands to invoke the gods and bow before walking the 22 steps leading to the shrine to demonstrate her reverence for the deities.
"The President was extremely pleased to receive the darshan of the deities at the Sanctum Sanctorum. In her prayers, she wished for the well-being of the people as well as for the progress and prosperity of the nation. "Murmu offered prayers for around fifteen minutes," said a servant, showing a register signed by Murmu in Odia.
Traditionally, Murmu partook of Mahaprasad with Puri royals and other dignitaries immediately following the offering of prayers at Puri Raj Bhavan.
When she arrived in Bhubaneswar around 11 am, Governor Ganeshi Lal, Chief Minister Naveen Patnaik, Union minister Dharmendra Pradhan, and others accorded her a warm welcome. To coincide with the visit of the President, a half-day holiday has been declared for all schools, colleges, and government offices in the capital city.
The President will visit two government schools in the city on her second day in the state, including her alma mater, Capital Girls' High School, where she will meet some of her classmates from 1974.