India
Nagaland elections: Amit Shah believes the AFSPA might be removed in three to four years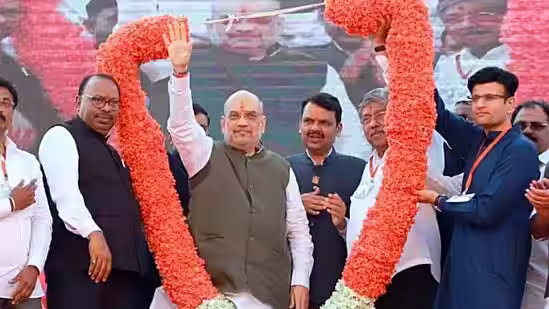 On Tuesday, Union Home Minister Amit Shah announced that Naga peace talks are begun and expressed optimism that Prime Minister Narendra Modi's initiative to bring sustainable peace to the northeastern state will show fruit.
Shah, speaking at an election rally in Tuensang, stated that issues concerning the development and rights of eastern Nagaland will be addressed following the assembly elections.
Asserting that insurgency is on the decline in the Northeast, he stated that violent occurrences in the region had decreased by 70% under BJP control.
Moreover, the Union home minister asserted that security force deaths had decreased by 60%, while civilian deaths have decreased by 83% in the Northeast.
Noting that the Armed Force (Special Powers) Act, 1958 has been abolished from significant portions of Nagaland by the BJP government, he stated his optimism that the Act will be eliminated from the entire northeastern state within the next three to four years.
The 60-member assembly will be elected on February 27 and the ballots will be tallied on March 2.
Related Posts