India
Narendra Singh Tomar: Crops damaged by unseasonal rain, waiting for state reports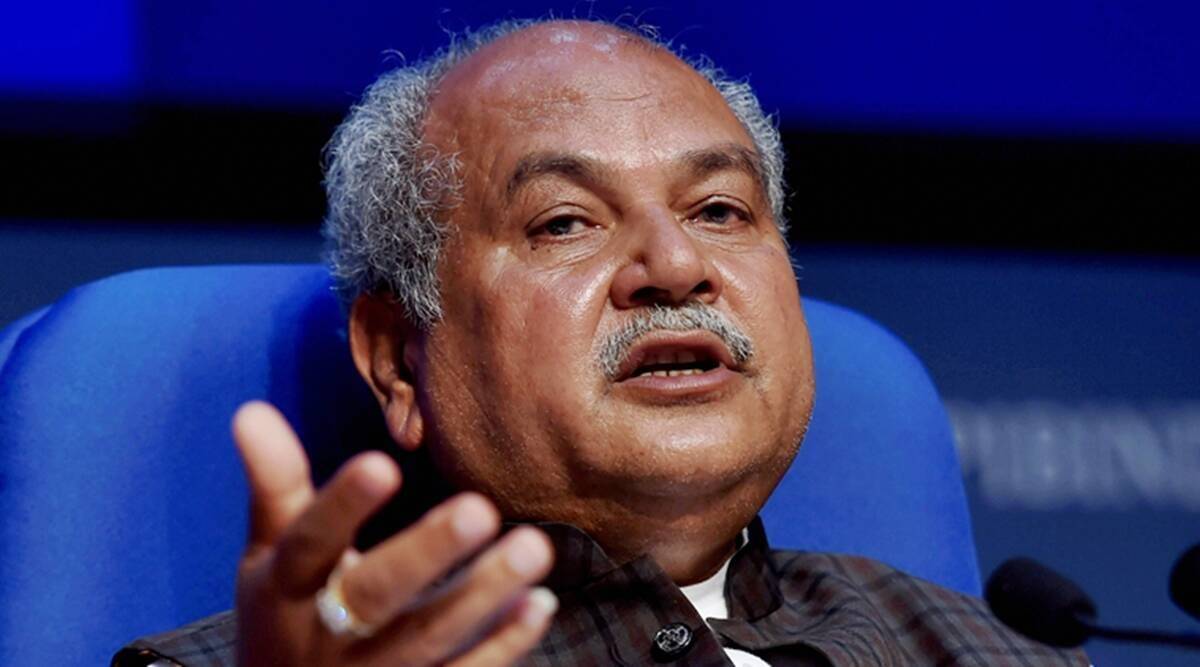 According to Agriculture Minister Narendra Singh Tomar, unseasonal rains have affected kharif crops in several parts of the country, and the Centre is awaiting reports from states regarding the extent of the damage.
Unseasonal rains have certainly damaged crops. The survey is underway, and we are awaiting reports from the states to determine the extent of damage," Tomar said at a press conference, adding that the State Disaster Response Force (SDRF) can assist farmers.
Furthermore, he stated that Prime Minister Narendra Modi will release Rs 16,000 crore as the 12th instalment of the PM-KISAN scheme during the 'PM Kisan Samman Sammelan 2022′ – a two-day event in New Delhi that Modi is scheduled to inaugurate on Monday.
As of now, over Rs 2 lakh crore has been transferred to "eligible farmer families" under PM-KISAN. As a result of the Covid pandemic, Rs 1.6 lakh crore has been transferred, as stated in a statement released by the Agriculture Ministry.
As a result of the 12th instalment, the ministry expects that the total amount transferred to beneficiaries will reach Rs 2.16 lakh crore.
The scheme was announced in the Budget for February 2019. The first instalment was made for the period of December 2018 to March 2019. Beneficiaries receive the funds directly in their bank accounts.
The Prime Minister will also inaugurate 600 PM Kisan Samriddhi Kendras (PM-KSK), which fall under the Ministry of Chemicals and Fertilizers. According to Tomar, he will also launch Bharat Urea Bags as part of the government's One Nation One Fertilizer Program.
The Agriculture Ministry has made a proposal to convert 3,30,499 retail fertilizer shops into PM-KSKs.
More than one crore farmers will virtually participate in the PM Kisan Samman Sammelan 2022. According to the ministry's statement, "732 Krishi Vigyan Kendras (KVKs), 75 ICAR Institutes, 75 State Agricultural Universities, 600 PM Kisan Centers, 50,000 Primary Agricultural Cooperative Societies, and 2 lakh Community Service Centers (CSCs) will also participate virtually in the event."
Additionally, during the event, Modi will launch Indian Edge, a weekly international fertilizer e-magazine.
In the afternoon of Saturday, Tomar and Kailash Choudhary visited a paddy field at the Indian Agricultural Research Institute (IARI) in Pusa, New Delhi.
"They reviewed the disease-resistant varieties of basmati rice being grown by direct sowing of rice), including Pusa Basmati 1979, which was developed by modifying Pusa Basmati 1121, and Pusa Basmati 1985, which was developed by modifying Pusa Basmati 1509," the Agriculture Ministry announced separately.
By reducing the cost of paddy cultivation by direct sowing, these varieties will help increase farmers' income and save water. They also examined an advanced line of coarse rice, an improved high-yielding variety of Pusa 44, and commended the work being done by the Pusa Institute. Also observed were three varieties of Basmati rice that were resistant to scorch and blight diseases, Pusa Basmati 1847, an improvement over Pusa Basmati 1509, Pusa Basmati 1885, an improvement over Pusa Basmati 1121, and Pusa Basmati 1886, an improved form of Pusa 1401.
Related Posts