India
Navy will be Aatmanirbhar by 2047, finding made-in-India security solutions: Navy chief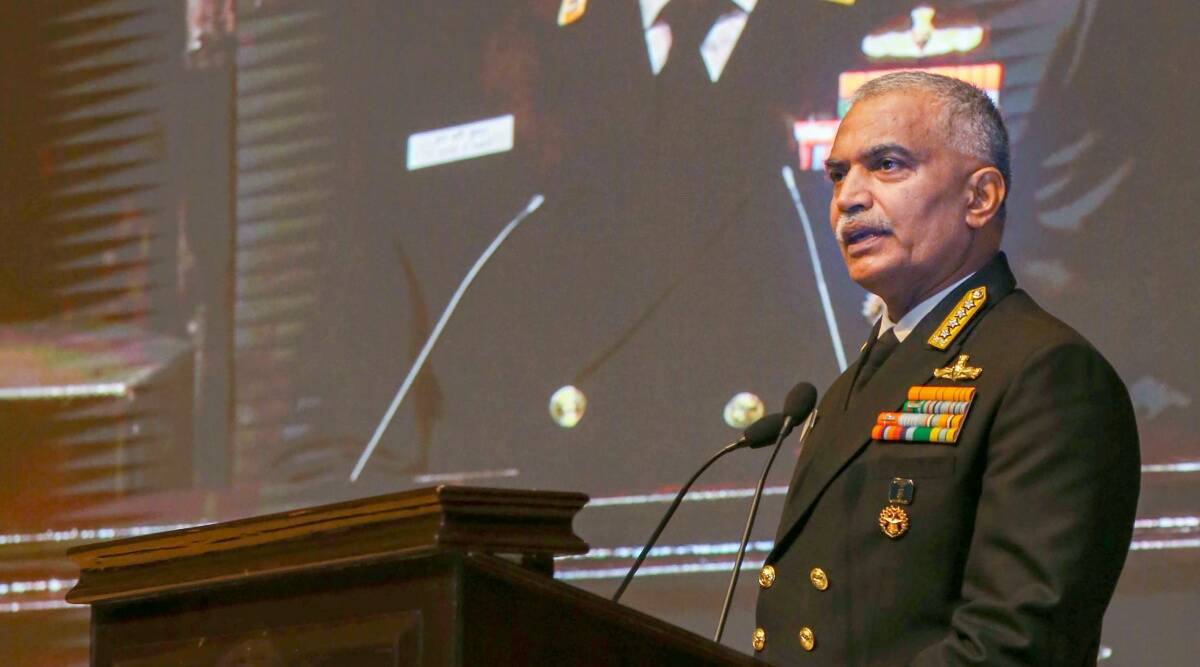 Aatmanirbhar is the Indian Navy's goal by 2047, according to Navy Chief Admiral R Hari Kumar. The Navy Chief explained that recent events, like the Ukraine conflict, showed that we can't rely on others.
On the occasion of Navy Week, Admiral Hari Kumar said the Navy aims to find "Made-in-India security solutions" for the country. Atmanirbhar Bharat has clear guidelines from the government. By 2047, the Indian Navy will be Aatmanirbhar, the Navy Chief said.
The commissioning of the indigenous aircraft carrier, INS Vikrant, was a "landmark event" and a "torch bearer of atmanirbharta".
"We now form an elite group of countries that can make aircraft carriers," he said. It inspires self-confidence in us and shows our indigenous capability. It's helped boost the nation's stature around the world. In years to come, Vikrant's Tiranga will cross the Indo-Pacific with pride."
Admiral Hari Kumar says the Navy is keeping an eye on Chinese ships and fishing boats in the Indian Ocean. About 60 other extra-regional forces are always in the Indian Ocean Region. There's a lot of trade that transits, energy flows that happen there. Our job is to make sure India's maritime interests are protected," he said.
Admiral Hari Kumar says 3,000 agniveers have joined the Navy so far, including 341 women, under the Agnipath scheme launched this year. Next year, we'll have women officers inducted across all branches, not just the 7-8 they're restricted to now.
The Indian Navy had a very high operational tempo last year, he said. He said that as India marches forward, maritime security has become more critical.
(With PTI and ANI inputs)