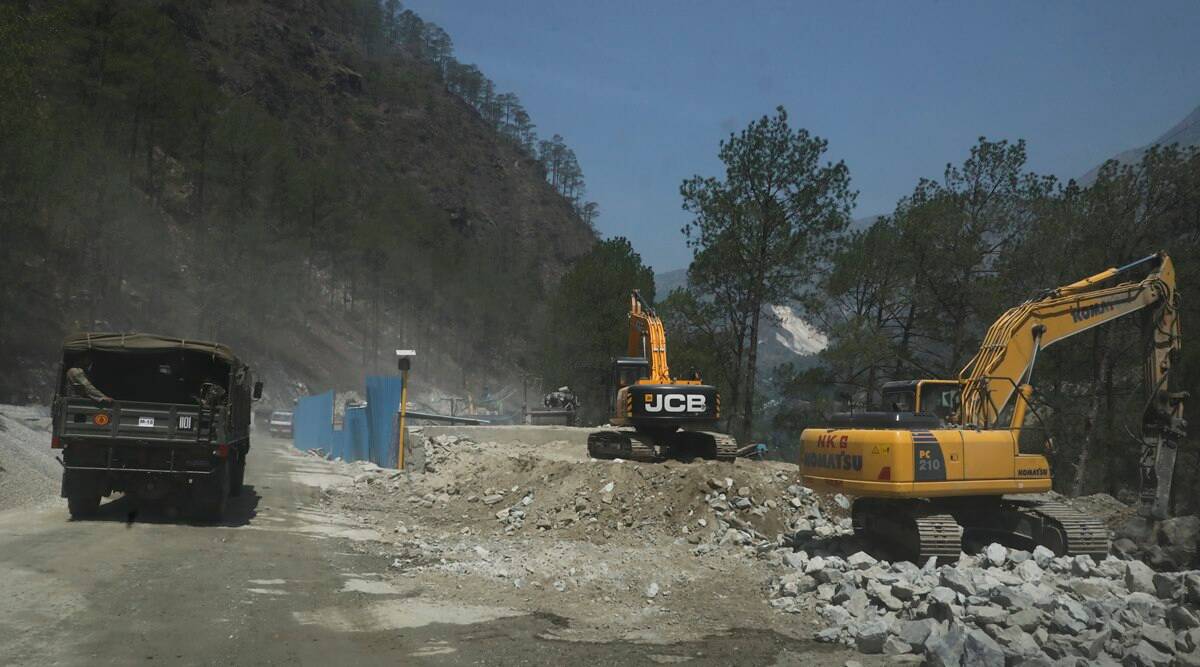 On Sunday, a group of Nepalese "anti-state" forces assaulted workers constructing a safety wall along the Indian side of the Kali River in Uttarakhand with stones, injuring a driver and damaging the windscreens of several construction vehicles.
The incident occurred near the border town of Dharchula in Uttarakhand's Pithoragarh district, which is separated from Nepal's Darchula region by the Kali River.
According to district officials in Pithoragarh, the attack was one of the dozens observed in recent days from across the border against Indian workers building a security wall.
Dharchula SDM Divesh Shashni told The Indian Express that the District Magistrate (DM) has been notified of the event and that a meeting with her Nepalese counterpart will be convened shortly to resolve the problem.
There are a few anti-state elements on the Nepalese side. There is already a construction agreement between the two administrations. However, these anti-state groups begin throwing rocks as soon as we begin work in that region. We contacted the CDO (similar to a DM in India), and he pledged to take action against these individuals. Shashi stated, "He has left the station, and as soon as he returns, we will have a new arrangement."
Over 500 metres of the 985-meter-long river protection wall have already been completed. A comparable wall is already in place on the Nepalese side.
A river safety wall prevents water from flowing in an undesirable direction. It can be utilised to expand the amount of land available for human settlement or to redirect water so that the fertile soil can be used for agriculture. The safety walls prevent flooding as well.
Farhan Khan, an official with the Irrigation Department, stated that the stone pelting impeded the construction work, which damaged the windscreens of at least two dumpers and injured a driver. The drivers were apparently forced to jump into the river to survive.
Indrajit Sharma, the project manager, stated that the work had already been delayed by 10 to 15 days and could not be completed on time in its current state. "In the event of a catastrophe, the entire Dharchula region would be in jeopardy. "There should be security measures in place to protect the workers and other personnel," he said.