India
NIA DG flags social media during anti-terror financing meeting today PM Narendra Modi will inaugurate the No Money for Terror (NMFT) conference Friday. In addition to Amit Shah, Union Home Minister Vijay Goel will attend the event. The two-day conference is attended by over 70 countries.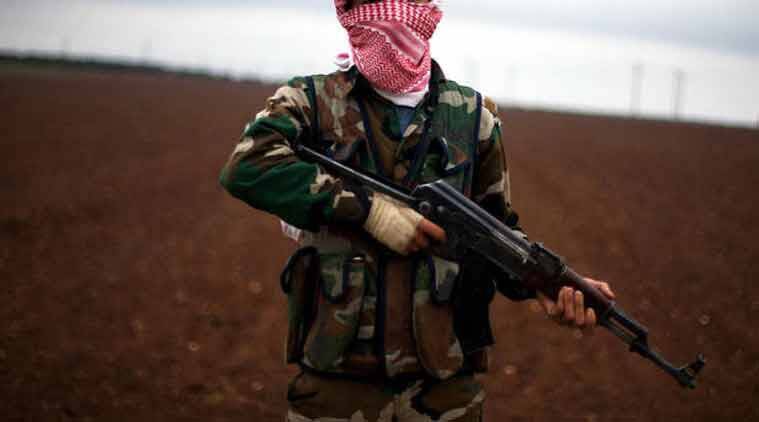 An international ministerial conference on terror financing that begins in New Delhi on Friday will address such issues, according to the Director General of the National Investigation Agency (NIA) Thursday about the use of social media platforms to raise money for terrorist activities.
PM Narendra Modi will inaugurate the No Money for Terror (NMFT) conference Friday. Amit Shah, the union home minister, will attend. This two-day event is being attended by more than 70 countries.
NIA DG Dinkar Gupta said at a press conference Thursday: "Social media platforms are being used to raise funding and funds. Such things have happened in the past. The issue needs to be discussed since such platforms are used for raising funds for terror activities."
Pakistan and Afghanistan will not attend the conference, while China hasn't confirmed its participation, Gupta said.
Sanjay Verma, Secretary (West) of the Ministry of External Affairs, said: "China has been invited." He did not comment on Pakistan or Afghanistan.
As a result of the French government's initiative in 1989, the NMFT was established as an international body dedicated to stopping money laundering and terrorist financing in 2018.
NMFT is holding its third conference this year. Two editions were held, one in France and one in Melbourne. Unfortunately, due to the pandemic, India was unable to host the third conference in 2021. As of now, 72 foreign countries participate, with India being the 73rd. In addition to these, there are 15 multilateral international organisations, like Interpol, FATF, Europol, and NGOs, which are stakeholders," Gupta said.
According to the NIA DG, there will be no discussion against any special country on the agenda, but representatives from 73 countries, including ministers from over 20 of them, will discuss terror sources, funding, and threats.
There has been a significant decline in terrorist activities across all theatres of conflict in India in the past six to eight years, be it Jammu and Kashmir, Punjab, the North-East, or the areas affected by Left Wing Extremism. There is a battle to be fought, and the country has to strengthen its infrastructure, mechanisms, and frameworks in order to combat this global threat of terrorism and its financing, Gupta stated.
There was a recent Interpol General Assembly and UN Counter-Terrorism Committee meeting in India preceding the conference. At the conference, all major countries and international organizations, such as Interpol and Europol, participated. Among the four sessions of the conference are "Global Trends in Terrorism and Terrorist Financing", "Emerging Technology and Terrorist Financing", "Use of Formal and Informal Channels of Funds for Terrorism", and "International Cooperative Response to Challenges in Combating Terrorist Financing."
There is a critical importance to the issue of terror financing for India, and that is why the Prime Minister and the Home Minister have brought it to the forefront.
Amit Shah, the Minister of Home Affairs, and Dr. S Jaishankar, the Minister of External Affairs, will preside over the sessions.
© The Deccan Era (P) Ltd