India
NIA has attached two storeys of a Pune school building used for PFI training.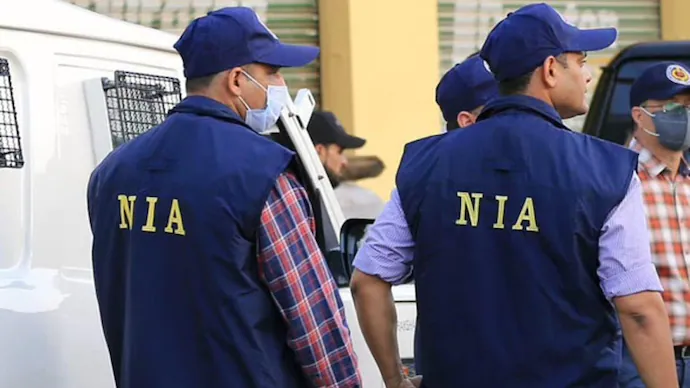 The National Investigation Agency has attached two storeys of a Pune school building where the Popular Front of India (PFI) allegedly held camps to radicalise Muslims to carry out attacks against the government and leaders of a "specific community."
The two floors were affixed as "proceeds of terrorism" under the UAPA on April 13, 2022, according to the NIA. "The PFI used the fourth and fifth floors of the Blue Bell School Building to plan and prepare for terrorist activities intended to imperil India's unity, sovereignty, and security. An NIA spokesperson stated that PFI was recruiting and training innocent Muslim adolescents on these premises in order to eliminate or attack those opposed to the establishment of Islamic rule in the country by 2047.
The spokesperson stated, "On March 18, the NIA filed an indictment with the NIA special court in Delhi against 20 defendants, including the PFI as an organisation."
"On September 22 of last year, the NIA conducted a search of both floors," The agency had seized incriminating documents, which revealed that the accused, who was found to be affiliated with the PFI, used the property to organise arms training for PFI cadres. The training camps served as platforms to incite innocent Muslim adolescents against the government and community leaders and organisations. The camps were also used to inflame their passions and provoke them into adopting violent jihad in order to commit terrorist acts, according to the spokesperson.
The newly recruited PFI cadres were trained in the use of dangerous weapons, such as knives and sickles, in order to attack and assassinate prominent leaders opposed to the organization's ideology of establishing Islamic rule in India, according to a spokesperson.
Investigations conducted by the NIA revealed that the accused were part of a criminal plot to establish a caliphate and Islamic authority in India by waging war against the country and overthrowing the democratically elected government.
"They were all designated as senior PFI cadres, NEC members, accountants, or authorised PFI bank account signatories. The NIA has been investigating the PFI, which was declared an illegal organisation in September 2022, according to a spokesperson.