India
NIA holds Khalistani ideologue among six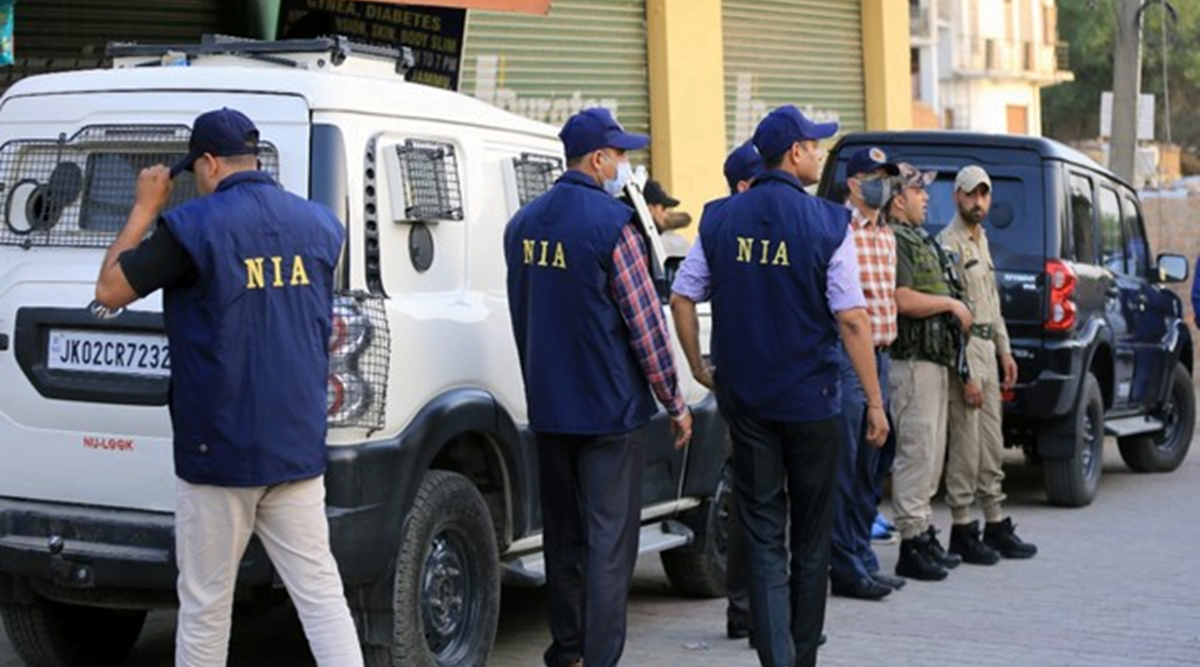 The National Investigation Agency (NIA) has arrested six local associates of gangsters-turned-terrorists operating from foreign soil, including a Khalistani ideologue Lucky Khokar alias Denis, who allegedly worked closely with Canada-based designated terrorist Arshdeep Singh alias Arsh Dala and carried out recruitment and funding activities for him, according to sources with knowledge of the matter.
In addition to Goldy Brar, Jaggu Bhagwanpuria, and Lawrence Bishnoi, other suspects have intimate ties to criminals. The arrests are part of a bigger investigation into the connections between Khalistanis (separatists who desire a Sikh nation, Khalistan), gangsters, and terror organisations based in Pakistan.
The agency is currently in the process of identifying all such local affiliates, particularly in the eight northern Indian states, who recruit young men, collect finances, and engage in extortion and arms smuggling.
"They have access to firearms, money, and now the resources of well-funded terrorist groups operating in Pakistan." We collaborate with police from multiple states. It will take time, but this entire network must be dismantled, just as the agencies did when they cleaned up the Bombay mafia," one of the individuals quoted in the first instance said on condition of anonymity.
Since August 2022, the federal agency has taken over or registered on its own roughly six cases involving criminals and terrorists operating in Punjab, Delhi, Haryana, Rajasthan, Uttar Pradesh, and other states and conducted many raids against them.
A spokesperson for the NIA stated that Khokar, a resident of Bhatinda in Punjab, was arrested on Tuesday in Sri Ganganagar, Rajasthan, following raids in 76 locations across eight states.
"Khokhar was in direct and frequent touch with Arsh Dala in Canada, recruited for him, and got finances from him for terror-related actions," the NIA spokesperson said, adding that Khokhar supplied weaponry and ammunition to Arsh Dala's followers in Punjab per the gangster's orders. According to the spokesperson, these firearms were used to murder Paramjit Singh in Jagraon, Punjab, in January on the orders of Arsh Dala.
Khokhar "worked for Dala, who was involved in smuggling arms, ammunition, explosives, IEDs, etc. across international and inter-state borders in India for several Khalistani terror organisations, including the Khalistan Liberation Force (KLF), Babbar Khalsa International (BKI), and International Sikh Youth Federation (ISYF)," he added.
The Center labelled Dala as a terrorist under the Unlawful Activities Prevention Act (UAPA) in January.
In addition to Khokhar, the NIA has detained Lakhvir Singh, Harpreet, Dalip Bishnoi, Surinder alias Chiku Chaudhary, and Hari Om alias Titu this week.
" So far, NIA investigations have revealed that a large number of offenders who were prominent gangsters in India went to countries such as Pakistan, Canada, Malaysia, the Philippines, and Australia, where they planned terror and criminal acts in collaboration with inmates from different states. The NIA spokesperson stated that these groups carried out targeted assassinations and raised cash for their criminal activities through drug and weapon smuggling, hawala, and extortion.