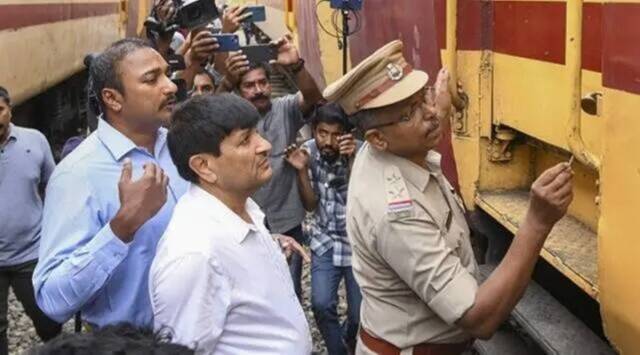 The National Investigation Agency (NIA) has filed a new FIR about the suspected arson on a train headed for Kannur on April 2 in Kerala's Kozhikode district. The NIA took over the investigation from the Kerala Police took over the investigation.
Shahrukh Saifi, 27, was nabbed in Delhi's Shaheen Bagh. The police said he is very radicalised and a follower of the controversial Islamic televangelist Zakir Naik.
Police also used Section 16 of the Unlawful Activities Prevention Act, which says that acts of terror that kill people can get you the death penalty or life in jail. Police had already charged Saifi with murder and used IPC Sections 326A (causing grievous hurt by using acid or other harmful substances), 436 (causing damage with fire or explosives), 438 (trying to cause damage with fire or explosives), and Section 151 (damaging railway property) of the Indian Railways Act.
On April 2, Saifi is said to have splashed people on the Alappuzha-Kannur Executive Express with a flammable liquid, which was later found to be gasoline, and started a fire. Three people, including a child, died, and eight others were hurt while trying to get out.
Police say that Saifi, a carpenter by trade, came to Shoranur in Kerala on April 2 from Delhi and spent the day at the train station before getting on the train. Investigators say he used this time to fill empty bottles with gas from a station at Shornur.
Related Posts