India
Nitish desires On the day of Congress's session, the opposition will hold a meeting.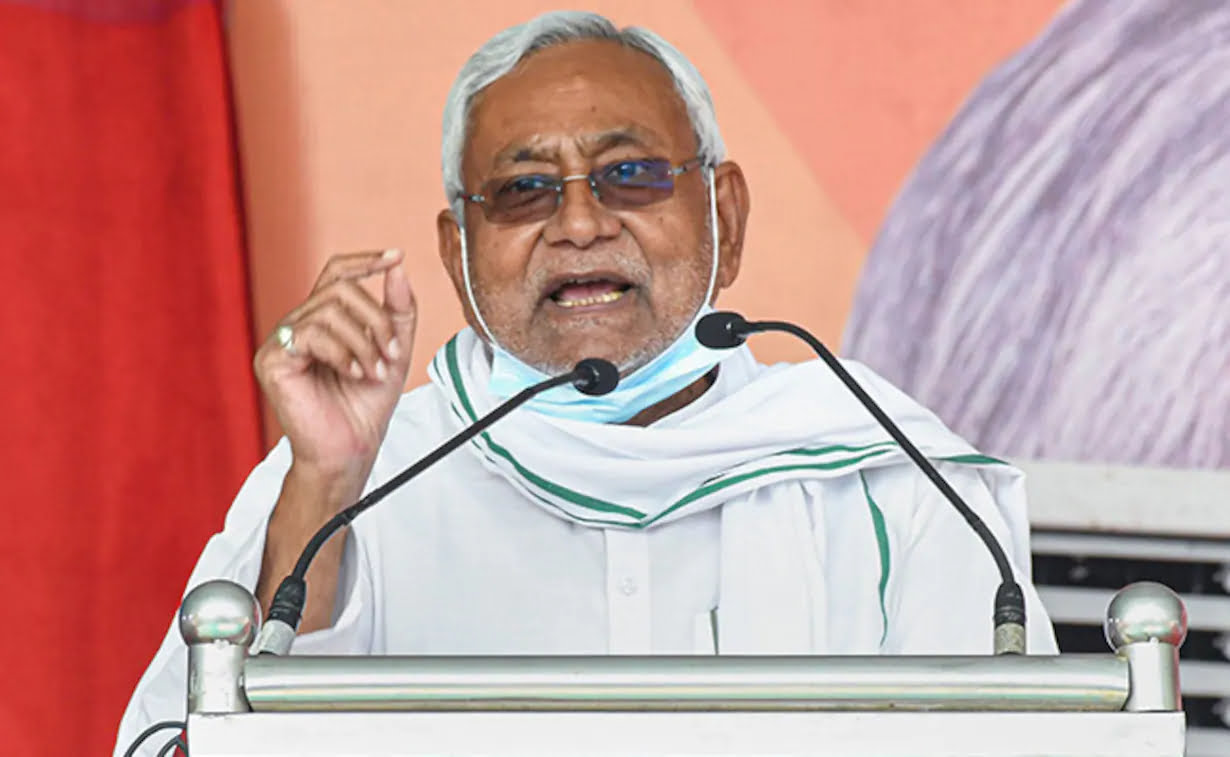 Bihar chief minister Nitish Kumar's decision to call a meeting of the ruling Mahagathbandhan (grand alliance) partners on February 25 has unnerved the central leadership of the Congress, as the date coincides with the crucial 85th session of the All India Congress Committee (AICC).
On February 24 to 26, a plenary aiming at establishing the ground for the Lok Sabha elections of 2024 will be held in Raipur. The key Congress decision-making assembly will be attended by all senior party leaders.
"On January 2, the agenda for the AICC plenary was announced." The leadership of the JD(U), or Janata Dal (United), was aware of our agenda. Nonetheless, they decided to have a Mahagathbandhan meeting on February 25. Such actions can irritate an alliance, according to a high-ranking member of Congress. Yet, there is no immediate threat to Bihar's ruling coalition, the leader stressed.
The Rashtriya Janata Dal (RJD) and the Congress expressed their support for Nitish Kumar as chief minister in August of 2012, when he decided to rupture ties with the Bharatiya Janata Party (BJP) and create an alternative administration. In addition to JD(U), RJD, and Congress, the new coalition in power in the state is comprised of four other parties and one independent Legislator.
When the JD(U) did not attend the conclusion of the Bharat Jodo Yatra in Srinagar on January 30, senior Congress officials alluded to previous conflict between the partners. "Congress president Mallikarjun Kharge personally called Kumar, but was informed that JD(U) had some programmes scheduled in the North-East at that time," claimed a second senior lawmaker engaged in the planning of the yatra.
While the party is committed to backing the Nitish Kumar government in Bihar to prevent the BJP from gaining power, its officials believe that such conflicts can be avoided to maintain the alliance's integrity. "His decision to call the meeting of the ruling alliance during our plenary forced us to postpone our answer to his 2024 pact proposal," the second leader explained.
Kumar stated at an event last week that he is awaiting Congress's approval for Opposition unity. "I'm all set (to forge greater Opposition unity in the country). I am awaiting the Congress's signal,' he told Congress leader Salman Khurshid at an event hosted by JD(U) ally CPI (ML).
When challenged about Kumar's statement, Congress officials stated on Sunday that without them, no Opposition unity for the 2024 Lok Sabha elections would be conceivable, and that the grand old party has already begun a "clear-cut initiative" to unite all like-minded groups. The report also noted that the Congress is the only party that has never collaborated with the BJP (something the JD-U has done twice in the past).
In Bihar, however, state-level Congress leaders insisted that the Mahagathbandhan gathering in Purnia will not be a significant issue moving ahead. Six of the seven allies of the ruling alliance have agreed to meet on February 25th, according to Congress leader Anand Madhav, who described the meeting's timing as a "coincidence."
Premchand Mishra, a senior Congress politician, stated that while the state Congress's top leadership will be unavailable, "certain leaders may attend the conference."
Sunil Singh, spokesman for the JD(U), stated, "Everyone can't be on the stage at once. On the CM-proposed opposition unity, however, all opposition parties, including the Republican Party, are in agreement. Even Congress has approved of this proposal."