India
No "achche din," 1.7 times more Indians are renunciating their citizenship than in 2014: Congress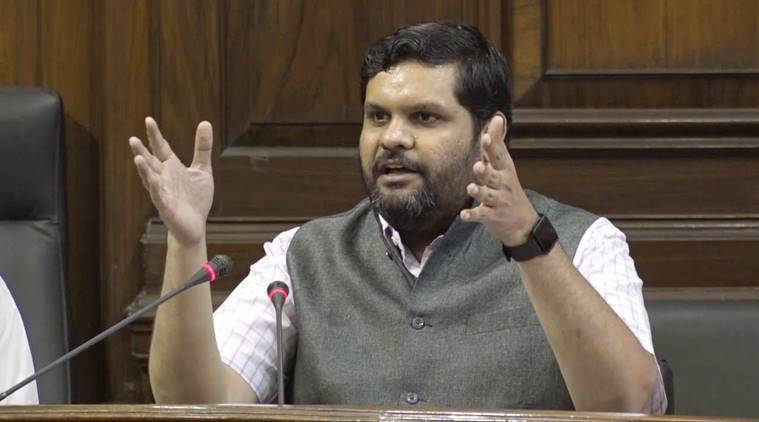 The Congress asked Prime Minister Narendra Modi on Tuesday if he would discuss the problems that are causing such a "high number" of Indians to leave the nation in quest of "achche din," criticising the government for the large number of people who had given up their Indian citizenship.
According to data from the Ministry of External Affairs, 1,83,741 persons resigned their Indian citizenship in the first 10 months of 2022, or 604 people per day, according to Gourav Vallabh, a spokesperson for the Congress.
According to him, this is 1.7 times more than the statistic from 2014, when 354 persons on average threw up their Indian citizenship each day.
He listed six factors for why so many Indians are renunciation their citizenship: a persistently high unemployment rate, limited growth prospects as a result of demonetisation and the poor implementation of the Goods and Services Tax (GST), India's subpar rankings in three international indices measuring hunger, gender inequality, and press freedom, and the nation's high poverty rate.
In a news conference, Vallabh asserted that high net worth individuals (HNIs) made up the majority of those leaving India and questioned whether the prime minister would address the problems driving them to do so in his "Mann ki Baat" radio speech.
He claimed that around 7,000 people who renounced their Indian citizenship in 2022 earned an annual income of more than Rs 8 crore.
He questioned, "Why are more than 600 people renunciation their Indian citizenship every day, and why has the number of Indians renunciation their nationality increased by 1.7 times?"
If this is the "genuine Amrit Kaal" that the prime minister claims, Vallabh questioned.
The Congress politician addressed the prime minister with a series of four questions, including "Will he address the matter in his "Mann ki Baat" programme on Sunday and why aren't Indians in India getting "achche din"?" He further mentioned that Indians are now making investments abroad rather than at home, and questioned why 'achche din' were coming for Indians abroad but not at home.
According to Vallabh, this was inevitable because of India's consistently high unemployment rate and declining global position on a number of metrics.
Citing CMIE data, he claimed that in 2022, the unemployment rate was more than 7 percent in nine out of the twelve months, 8.3 percent in December 2022, and 10.9% in urban areas.
According to the Congress leader, the nation's economic foundation, which formerly supported employment, has been destroyed, and as a result, the government felt the need to lend a helping hand by providing free food to 80 crore inhabitants.
A few of the reasons why people renounce Indian citizenship, according to him, are India's rankings of 107th out of 121 nations in the worldwide hunger index, 135th out of 146 in the global gender gap index, and 150th out of 180 countries in the global press freedom index.
In addition, he added, GDP growth dropped from 8.3% in the fiscal year 2017 to 3.7% in the fiscal 2020 as a result of the twin shocks of demonetisation and the "flawed" implementation of GST, and the economy has not yet been able to fully recover.
Another reason why people renounce their Indian citizenship, according to Vallabh, is because India has the most poor people per capita in the entire globe.
In 2020, 22.89 crore people in India were living below the poverty line, according to a collaborative research report from UNDP and Oxford University, and 79% of those who became "very poor" globally during the epidemic were Indians.
He claimed that customers had not reaped the benefits of inexpensive crude oil imported from Russia. According to him, there is potential to lower the price of gasoline and diesel by Rs 20–25 per litre because the price of crude oil has dropped significantly, and if the Center lowers the price, state governments' VAT obligations will also be automatically reduced.