India
"No reality to sensationalist social media lies": the Indian High Commissioner to the United Kingdom on the situation in Punjab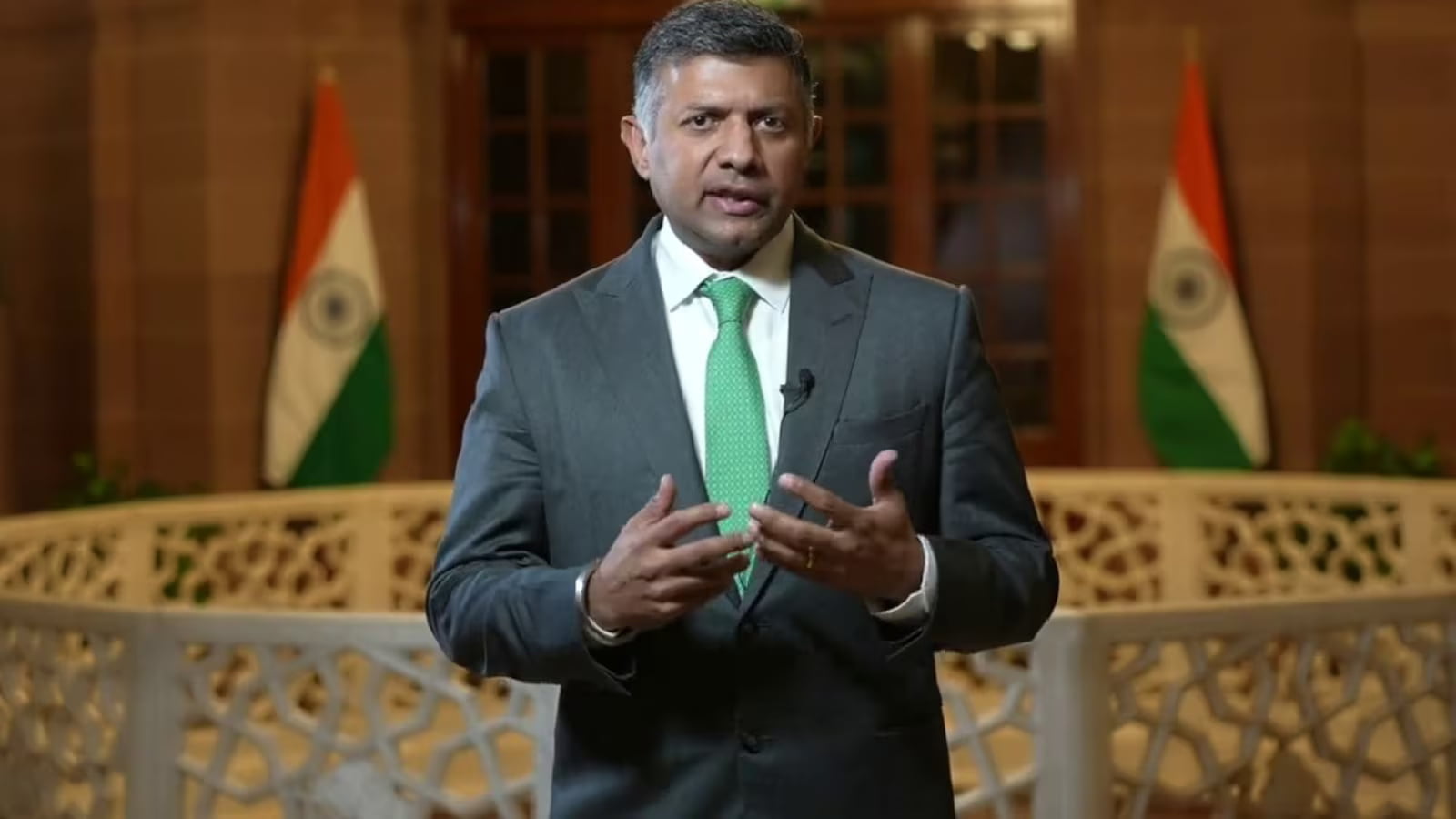 Wednesday, Indian High Commissioner to the United Kingdom Vikram Doraiswami attempted to dispel rumours about the situation in Punjab and the police crackdown against Waris Punjab De leader Amritpal Singh, stating that "sensationalist claims circulating on social media" were false.
Doraiswami noted in a video address released by the Indian High Commission in London that India recently hosted two G-20 events in Amritsar, which were attended by delegates from over 30 countries. "This demonstrates that the situation for travel is normal and that visitors, including those from the United Kingdom, are safe," he said.
The video message was broadcast days after a group of individuals singing pro-Khalistan chants tore down the Indian flag at the Indian High Commission in London, sparking widespread outrage. The Indian government called the "most senior" British envoy and raised a strong complaint hours after the occurrence. The British High Commissioner to India Alex Ellis also criticised the pro-Khalistan group's conduct.
Investigating agencies looking into the Amritpal Singh case discovered that Avtar Singh Khanda, who was imprisoned for bringing down the Indian flag at the embassy in London, is the same individual who was the "godfather" of the Waris Punjab De leader.\
HC @VDoraiswami addressing on the situation in Punjab. @MEAIndia @sujitjoyghosh @ANI @ndtv @CGI_Bghm pic.twitter.com/KA4kOBUQ8d

— India in the UK (@HCI_London) March 21, 2023
Doraiswami's video message was released after a group of Sikhs assembled outside the British High Commission in Chanakyapuri, New Delhi, on Monday to protest pro-Khalistan separatists lowering the Indian flag.
"Let me assure all our friends in the United Kingdom, especially those with family in Punjab, that the sensationalist claims circulating on social media are false. The circumstances in your ancestral nation are not as reported. The state's elected chief minister and local police agencies have released extensive material, including televised interviews. "Do not believe the few individuals spreading falsehoods and misinformation," he added.
Doraiswami continued, "Our hands are open, and we hope yours are too." He further stated that the doors of the Indian High Commission in London were always open to anyone with problems.
Doraiswami stated: "Four criminal cases have been filed, including charges such as spreading disharmony, attempt to murder, attack on police personnel, etc. Doraiswami noted that approximately 100 people with criminal charges against them have been arrested since the police launched an operation against Waris Punjab De, in particular against Amritpal Singh. All criminal offenders shall be prosecuted in line with the law, and their constitutional rights to a fair trial will be maintained."
He elaborated on the situation in Punjab, stating that, with the exception of four areas, all communication services, including mobile telephone networks, continue to be accessible throughout the state. There are no restrictions on media coverage, and private networks continue to broadcast everyday life in Punjab.
Related Posts