India
No tolerance for drugs, and everyone who sells them will go to jail for two years: Shah in LS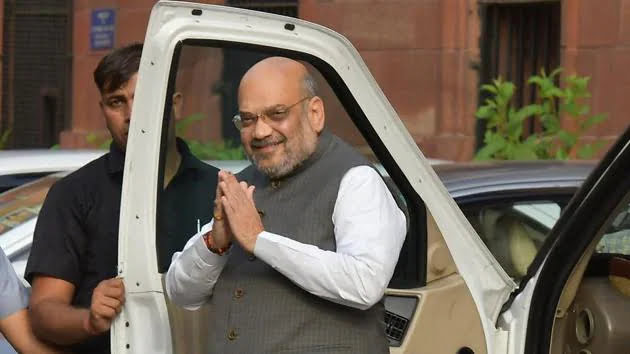 Home Minister Amit Shah said on Wednesday that the Modi government has a policy of "zero tolerance" for drugs. As a result, more drugs have been seized and more cases against drug traffickers have been filed in recent years.
During a discussion in the Lok Sabha, Shah said, "Our government has a policy of zero tolerance for drugs." Drug money is being used by the countries that support terrorism in our country. "This dirty money also hurts our economy by being here," he said.
The minister said that the government has made a map of possible routes and drug trafficking networks in 472 districts all over the country. "No matter how big the bad guy is, they will be in jail in two years," he said.
The minister said that between 2014 and 2022, 62.6 lakh kilos of drugs were seized, compared to 22.45 lakh kilos between 2006 and 2013. During the same time period, the value of the drugs that were seized went from Rs 33,000 crore to Rs 97,000 crore. Shah also said that from 2006 to 2013, there were 1.45 million cases filed, but between 2014 and 2022, there will be 4.14 million. He said that the number of arrests went from 1.62 million to 5.23 million.
Shah said that the Home Ministry's plan has three parts: strengthening institutions, giving agencies more power and making sure they work together, and running large awareness and rehabilitation campaigns.
When Congress and Trinamool Congress members brought up the drug haul in Gujarat, Shah said that it showed that the government was doing its job well. "If not recovering drugs is a sign of a drug-free state, then Punjab will have to be seen as a drug-free state," he said, adding that Gujarat is a border state and drug smugglers may use its ports to send drugs into India.
Shah said that the Centre has given the Border Security Force, Seema Suraksha Bal, and Assam Rifles the power to file cases under the NDPS Act. He criticised those who were making the issue political, saying that agencies can't do their jobs well if they don't have any power. "How will the agencies at the border work if they don't have the power to deal with these cases? He asked, "What will they do?"
He said that the government is working with a number of non-governmental organisations (NGOs) to raise awareness about drug abuse and run rehabilitation programmes. He also said that the government can't just stand by and let foreign organisations try to change the country's population without being watched.